Jewelry:Jewelry Sets:Medici Jewelry
Medici Jewelry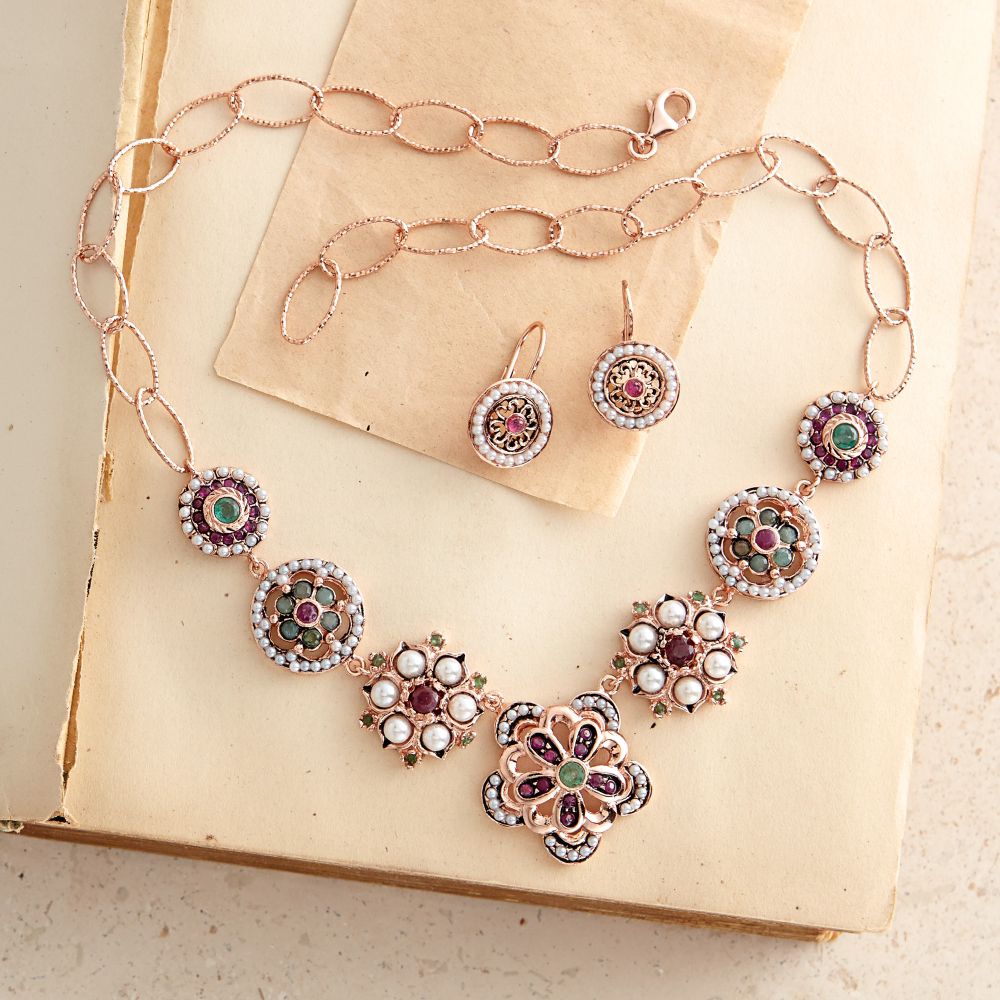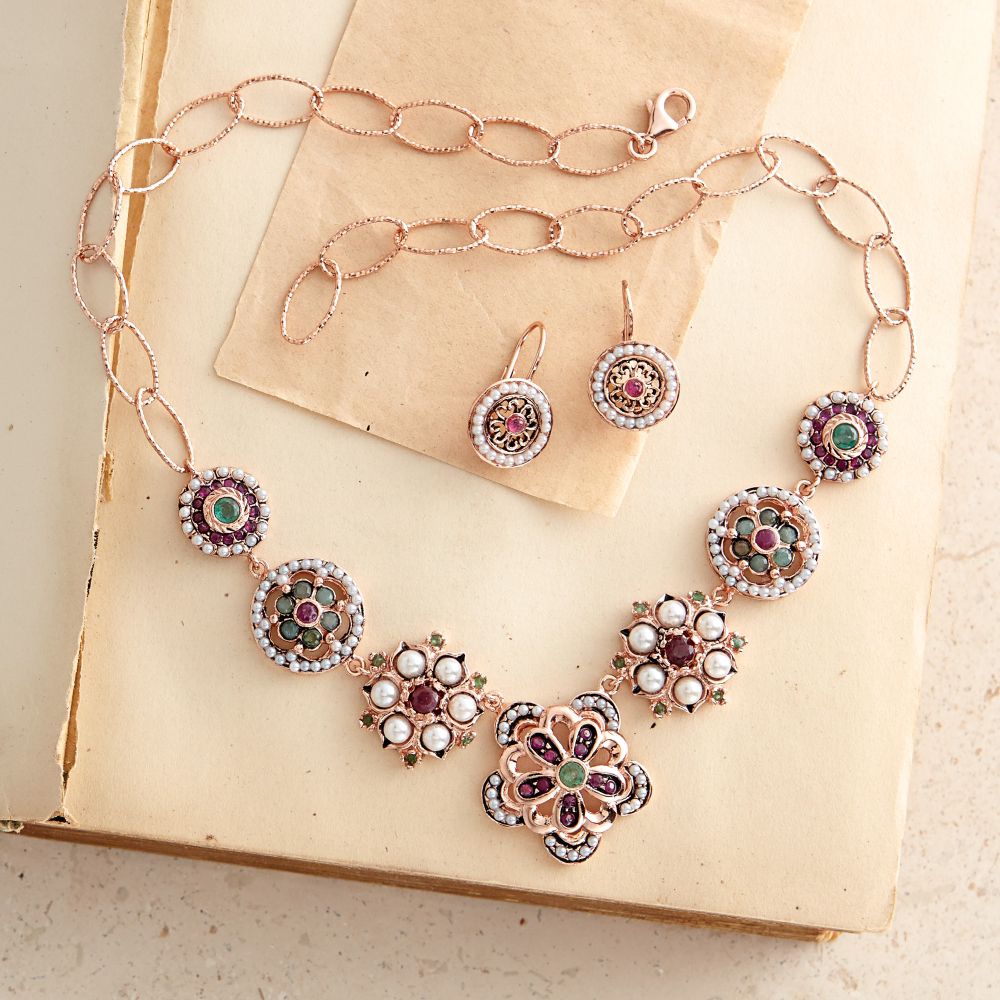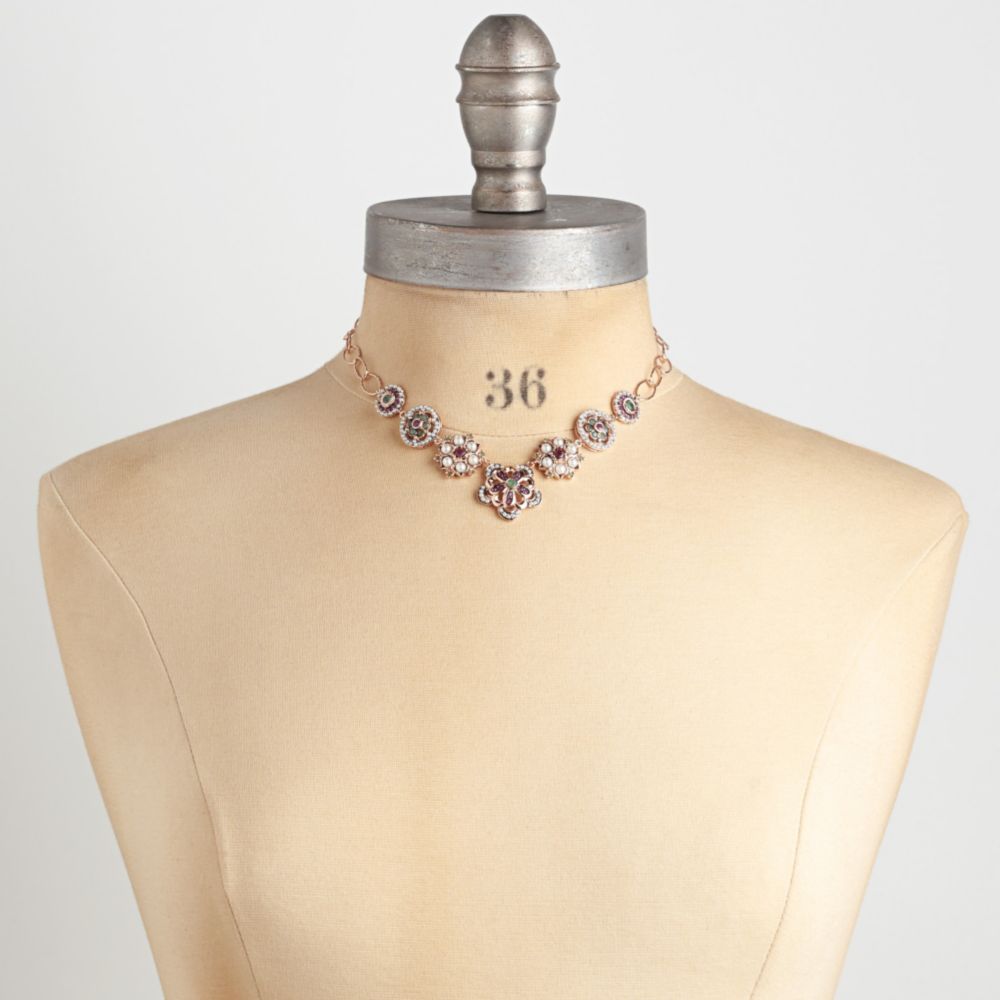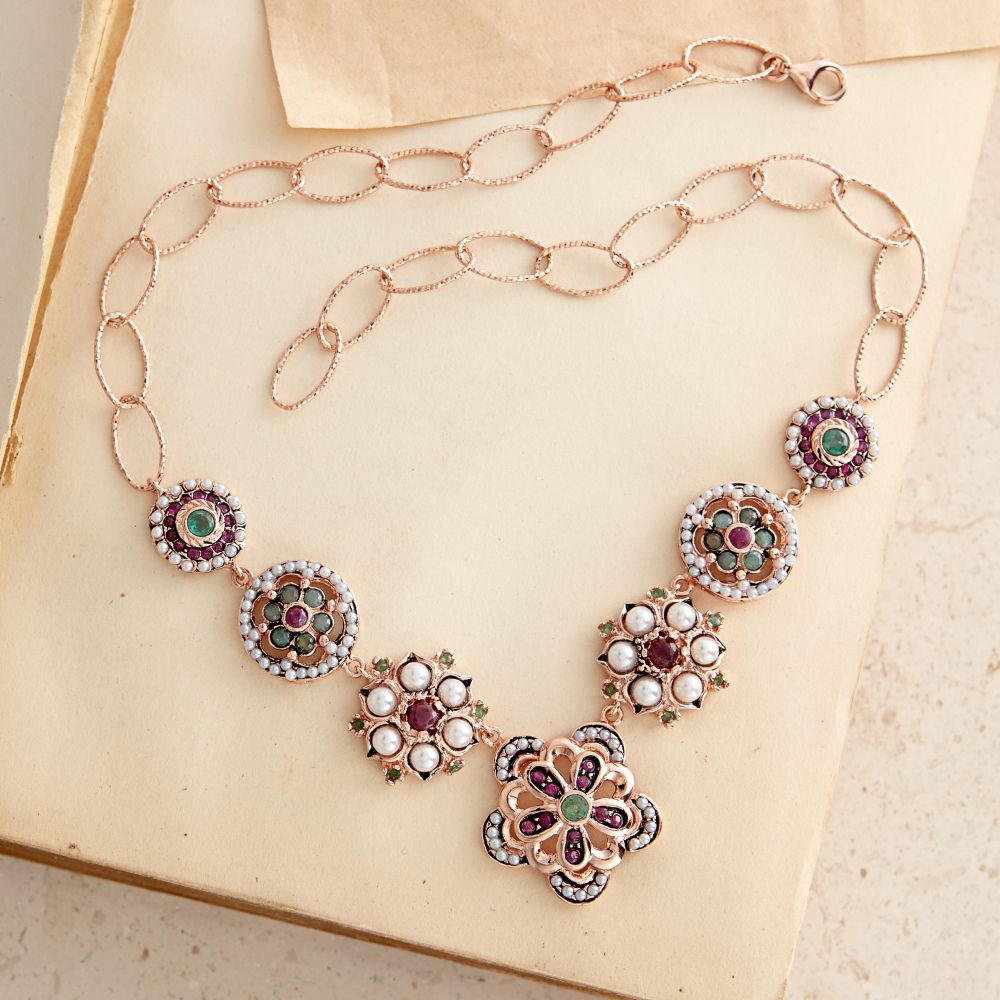 ---
Overview
The Medici family dominated political and economic life in Florence, Italy, beginning in the late 14th century. One of Europe's wealthiest families, they ushered in the Renaissance with their widespread patronage of artists and architects such as Brunelleschi, Donatello, Michelangelo, and da Vinci. Their taste for opulence and luxury continues to influence styles throughout Europe even four centuries after the dynasty's end.
These jewels are inspired by ones seen in Medici family portraits in the Uffizi Gallery. The floral and medallion shapes, outlined in dozens of tiny pearls, emeralds, and rubies, are a classic Renaissance style. Each piece is handcrafted by a father and son team in Vicenza, a northern Italian city known for its gold and jewelry artistry as well as its famous buildings by late Renaissance architect Palladio.
Details
Handcrafted in Vicenza, Italy. 18-karat gold-plated sterling silver with pearl, ruby, and emerald. Necklace: adjustable, shortest length is 16 1/2"L. Pendant: 1" x 1". Lobster claw clasp. Earrings: 1"L x 1/2"W. Hook with clasp.