YourAmigo:Travel:Travel Accessories:National Geographic Travel Alarm & Magnifier
National Geographic Travel Alarm & Magnifier
Item # 72343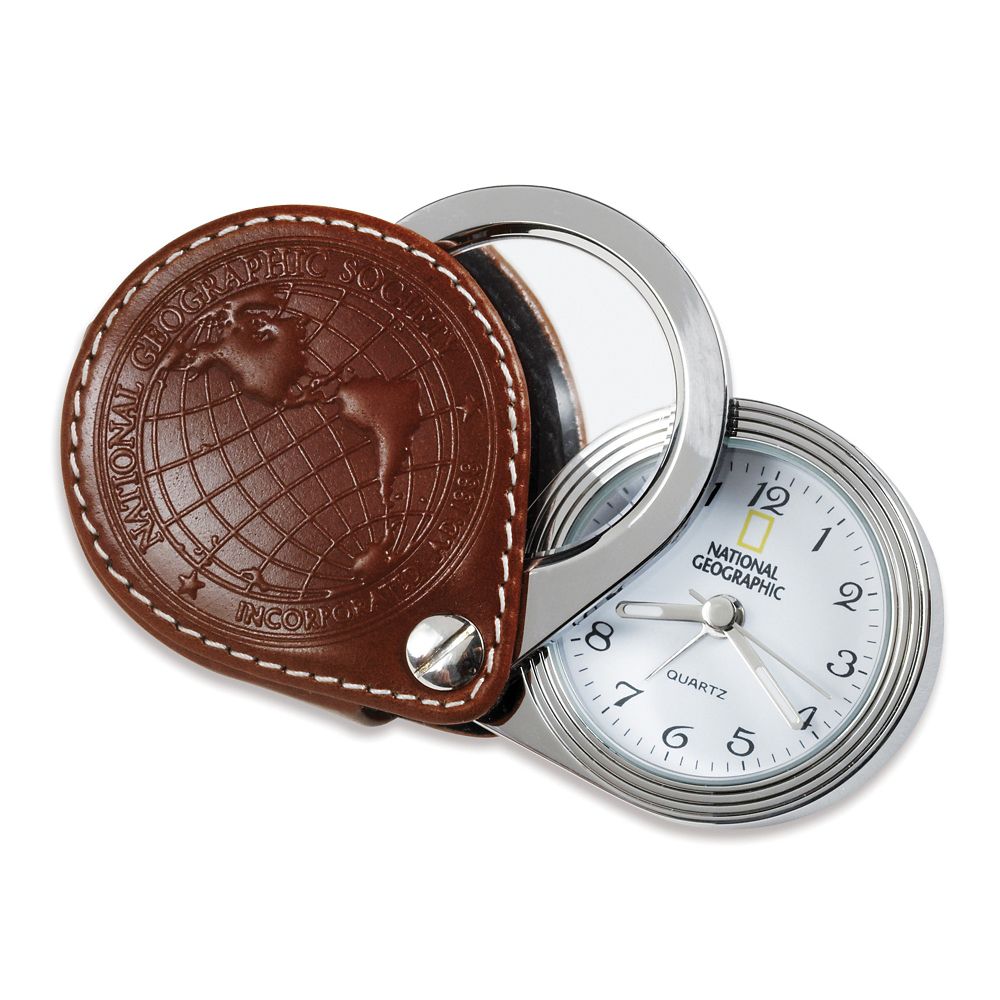 Overview
A rugged leather case embossed with the National Geographic seal hides two travel necessities.
A foldout travel alarm clock ensures you wake up on time, and a useful magnifying glass enlarges the clock face or makes short work of reading maps, menus, and guidebooks.
Made in China.

Details
Batteries included
1 3/4''W x 2 1/4''L x 1''D; 3 1/2 oz.