YourAmigo:Books:Calendars and Stationery:2014 National Geographic Bird Watcher's Bible Wall Calendar
2014 National Geographic Bird Watcher's Bible Wall Calendar
Item # 2002157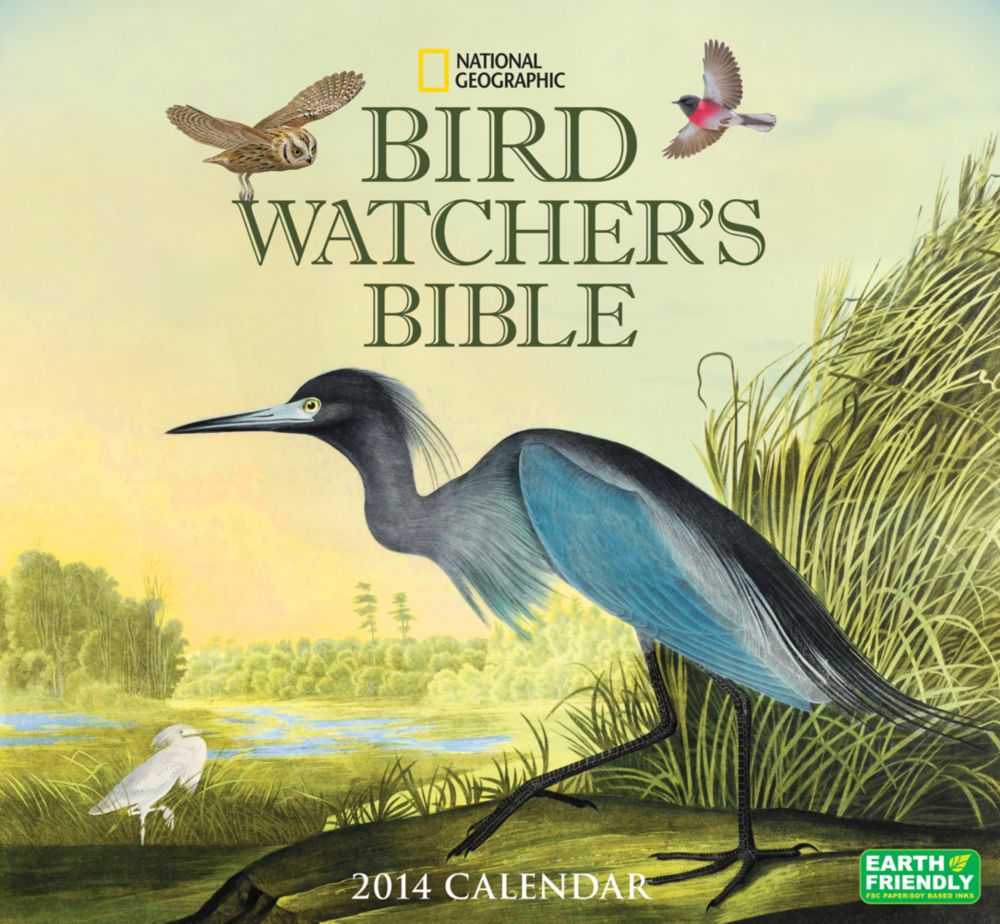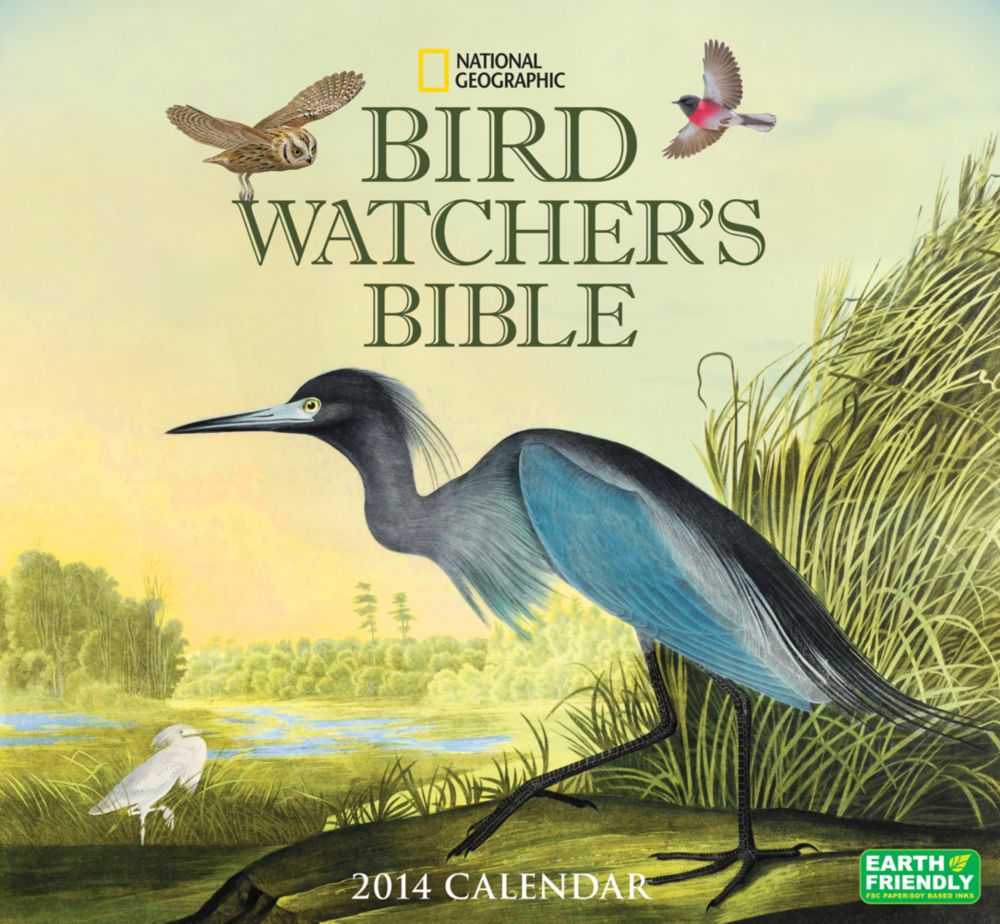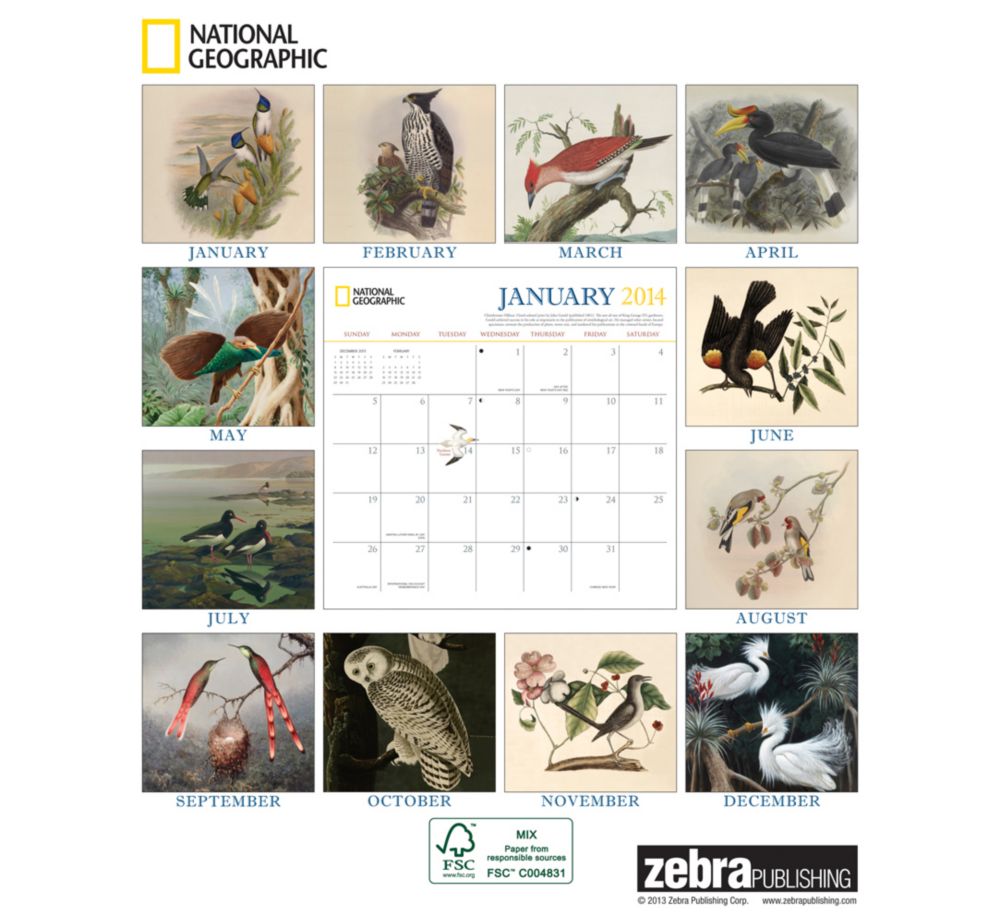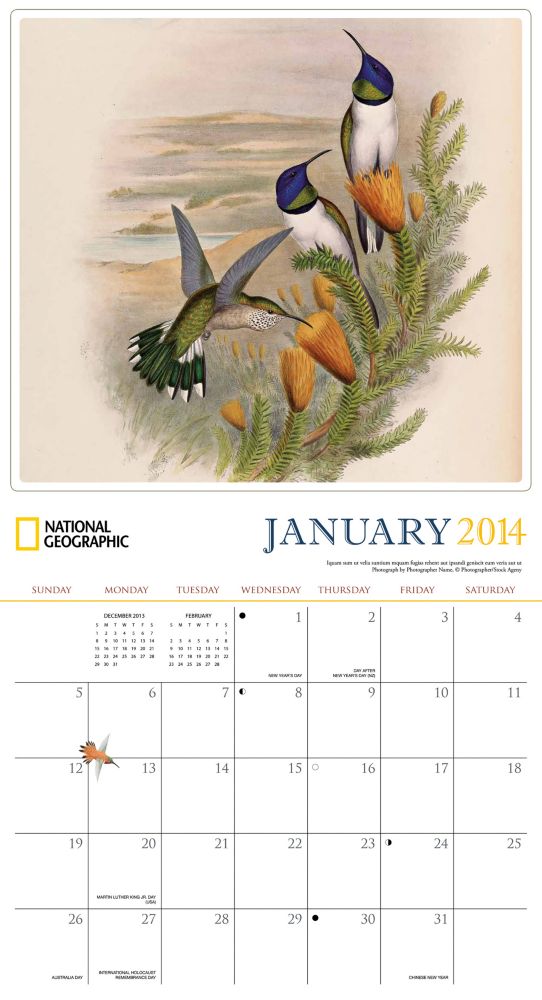 Overview
Full of beautiful, detailed, illustrations of birds both large and small, this 12-month calendar lets you celebrate bird species from across the globe and their unique characteristics year-round.
Details
12-month calendar: January-December
13" x 24" open.
Mini-calendars of prior and following months, U.S. and International holidays, phases of the moon.