YourAmigo:Books:Calendars and Stationery:2014 National Geographic Butterflies Wall Calendar
2014 National Geographic Butterflies Wall Calendar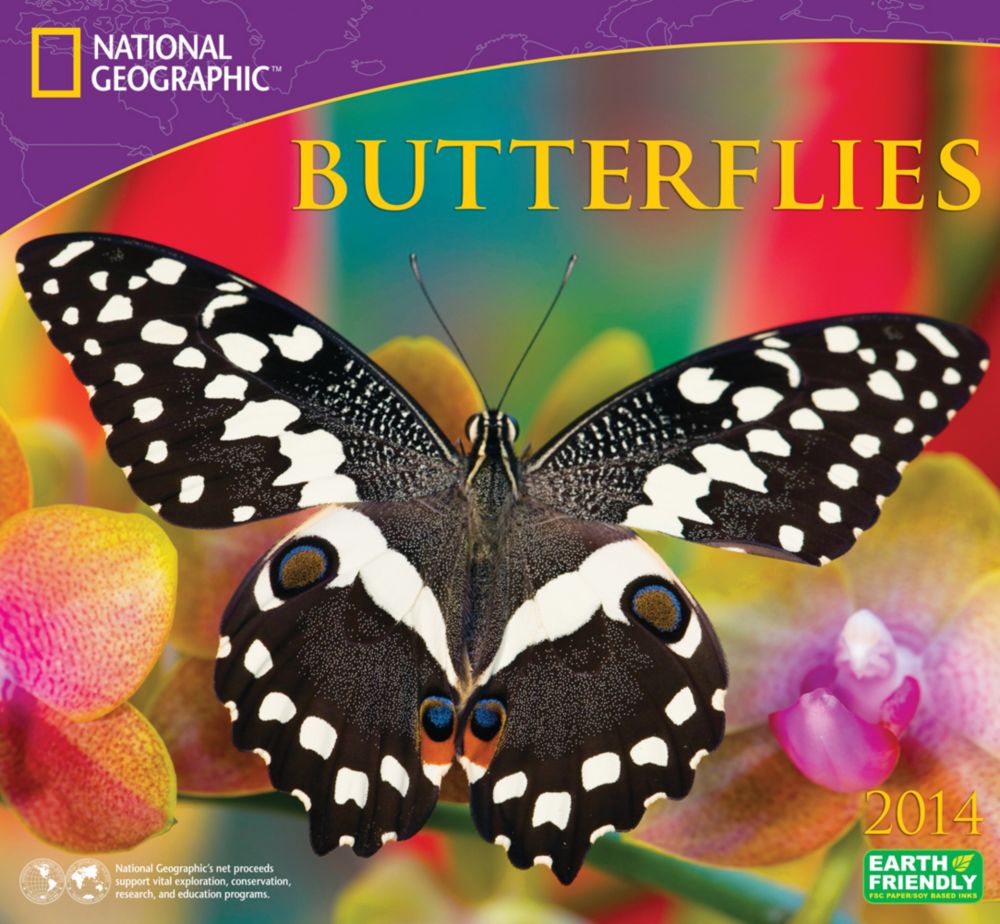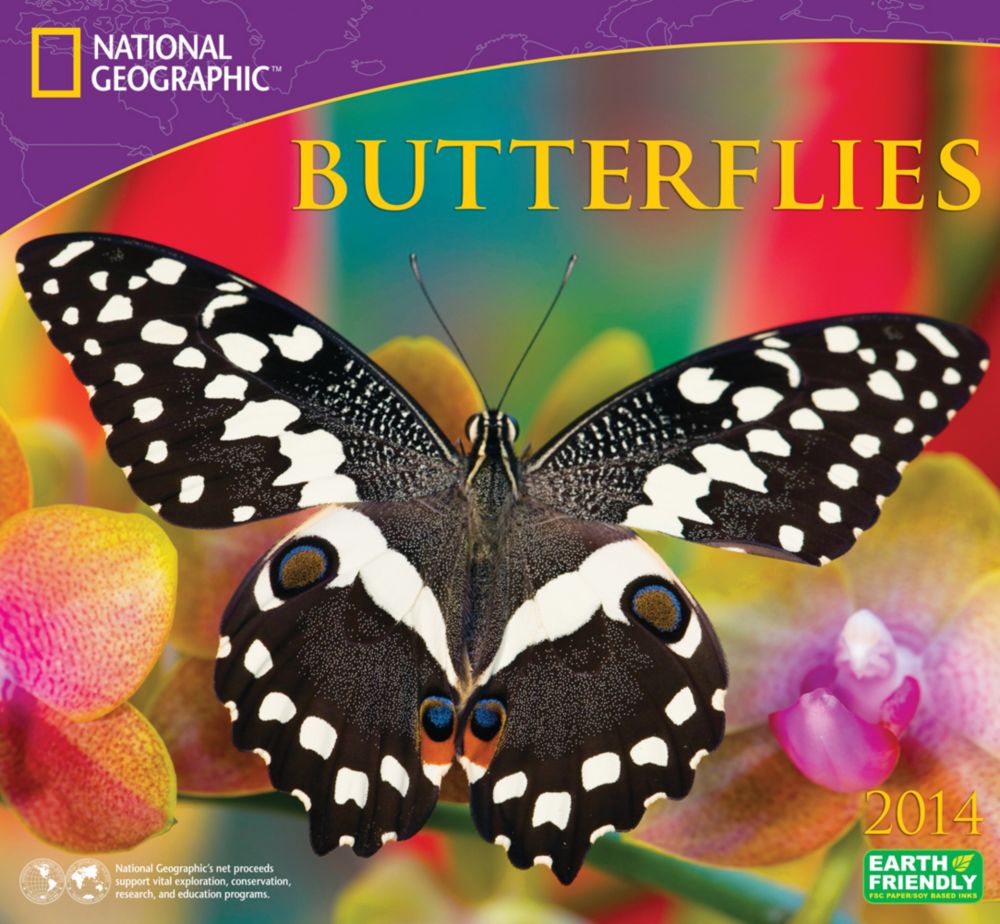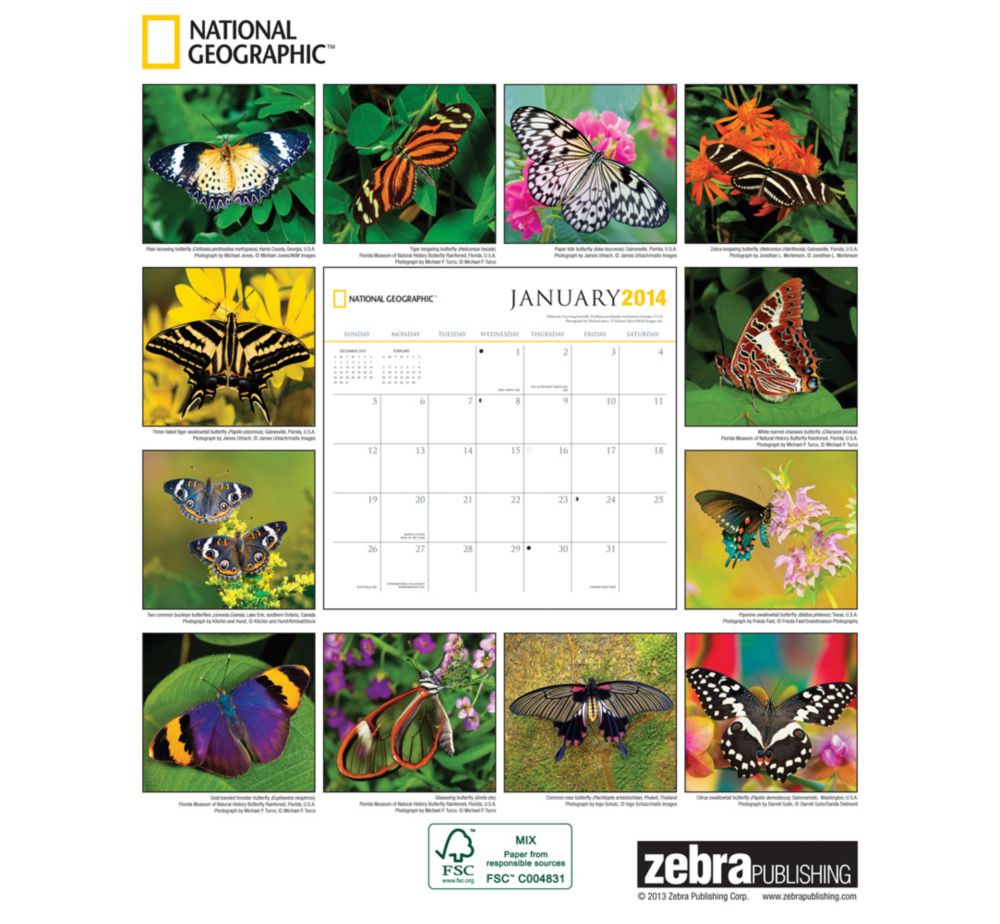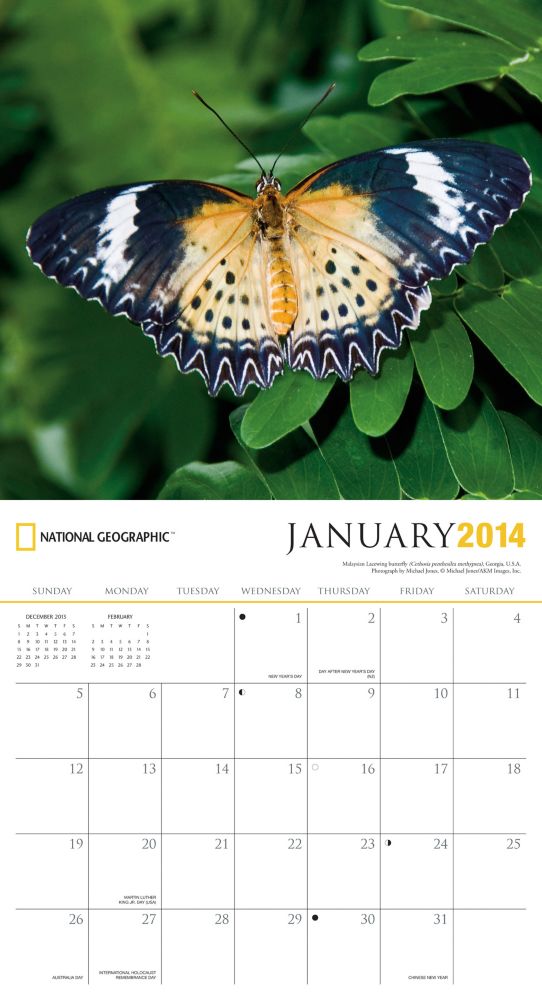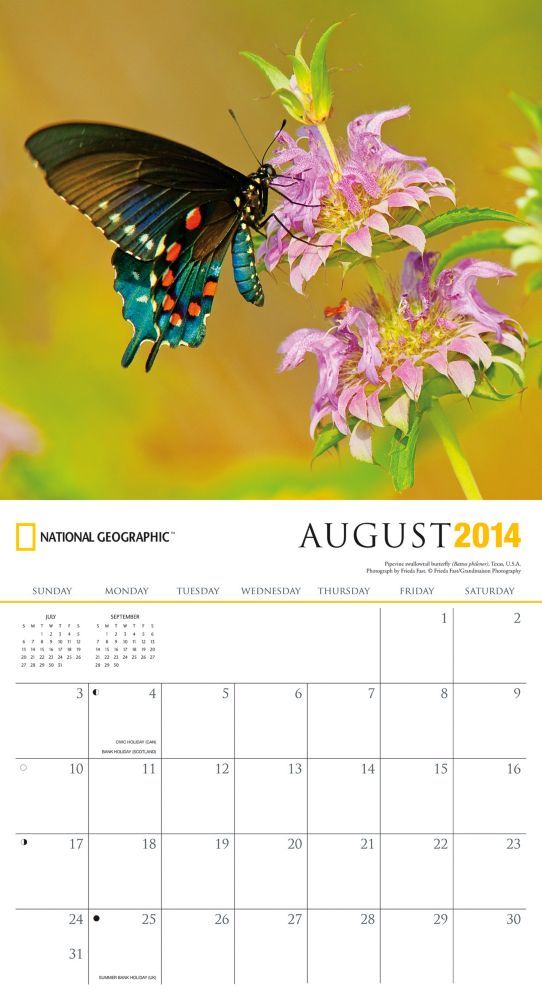 Overview
The Achilles morpho butterfly, with its vibrant blue bands, is just one of the brilliantly colored insects you'll meet over the year with National Geographic's 2014 calendar. The Achilles is found throughout much of South America, from Suriname to Argentina.
Details
12-month calendar: January-December
13" x 24" open.
Mini-calendars of prior and following months, U.S. and International holidays, phases of the moon.