YourAmigo:Books:Calendars and Stationery:2014 National Geographic Canada Wall Calendar
2014 National Geographic Canada Wall Calendar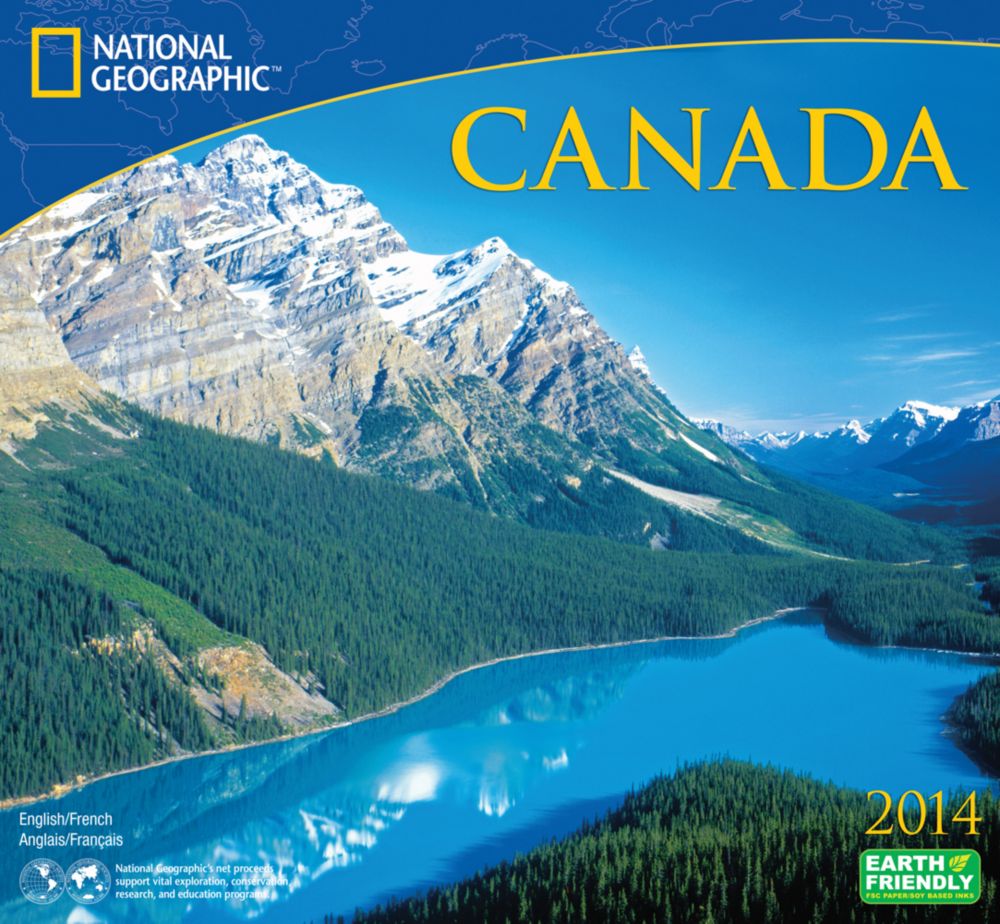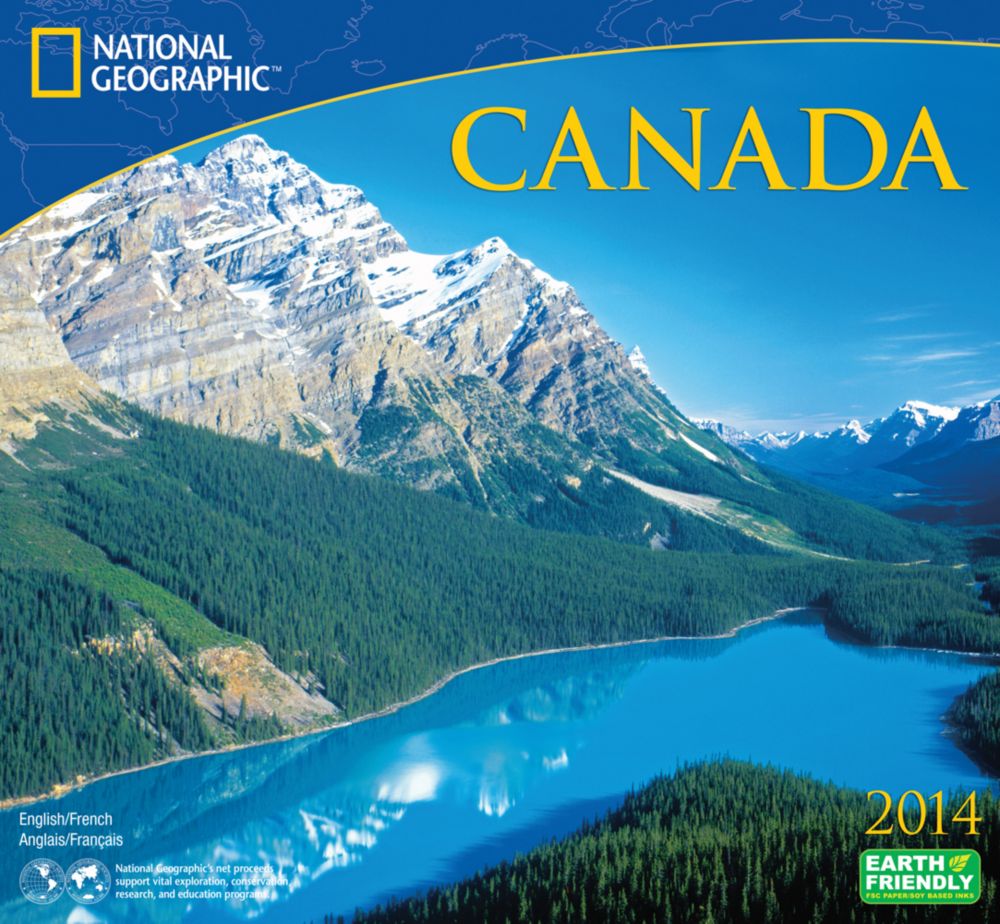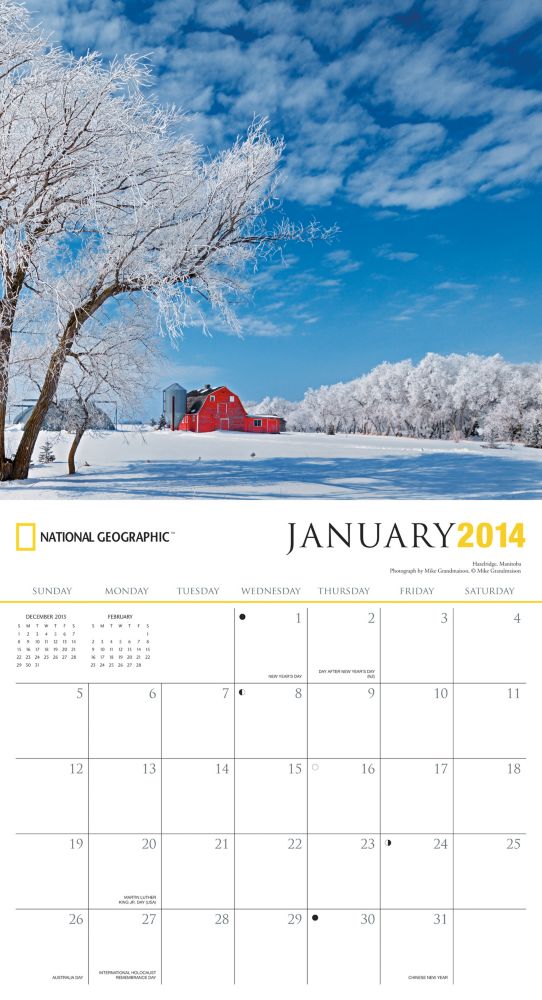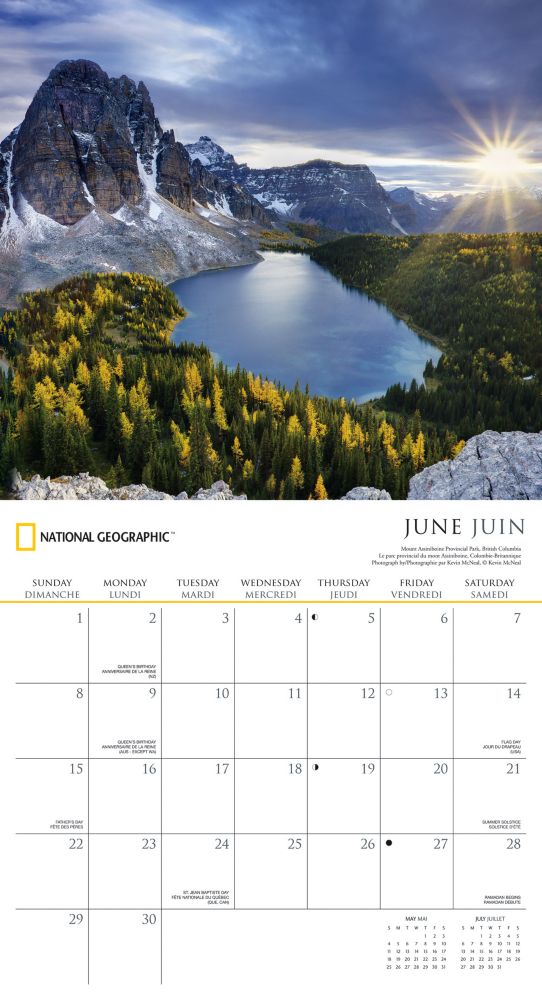 Overview
O Canada! The truth north, strong and free. Canadians take pride in their nation's varied landscapes. From its great white Northern tundra to its colorful coniferous autumns and rolling prairies, Canada's varied landscape is presented here with 12 images by leading landscape photographers. National Geographic Canada 2014 is a breath of fresh air as it provides majestic, vivid photographs of this captivating country. All provinces are featured and the calendar presented simultaneously in English and French.
Details
12-month calendar: January-December
13" x 24" open.
Mini-calendars of prior and following months, U.S. and International holidays, phases of the moon.