YourAmigo:Books:Calendars and Stationery:2014 National Geographic Castles Wall Calendar
2014 National Geographic Castles Wall Calendar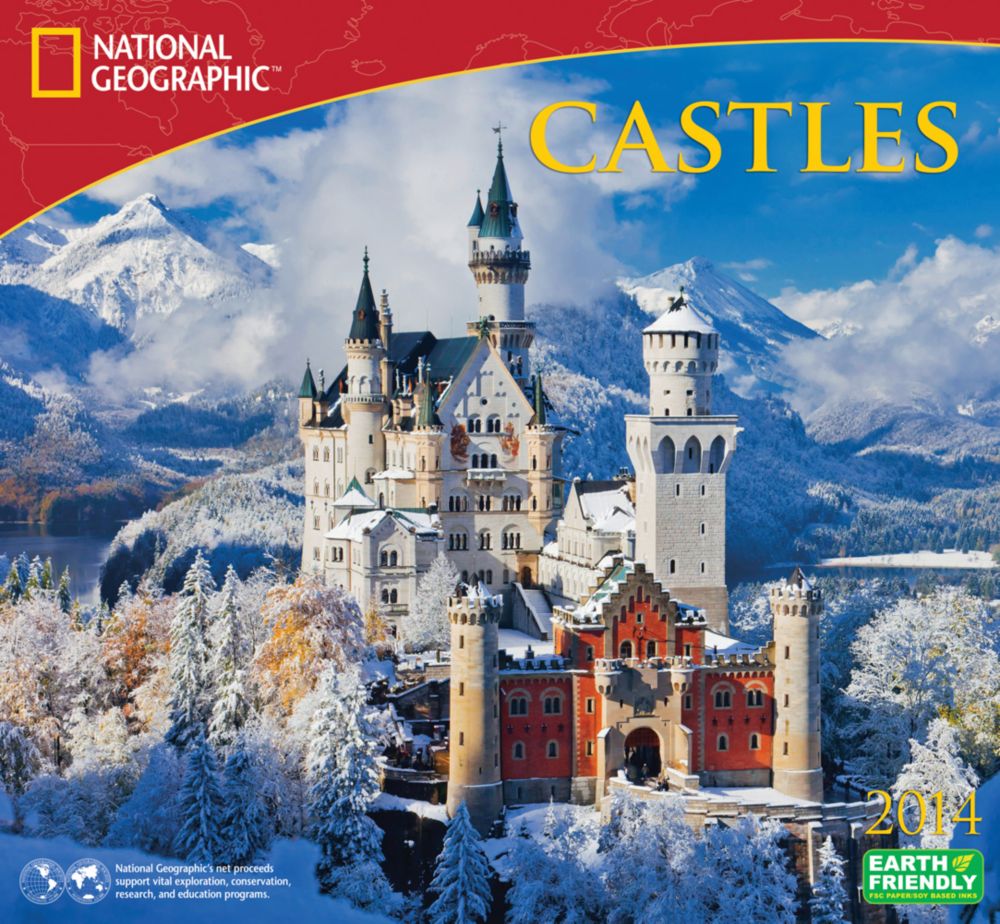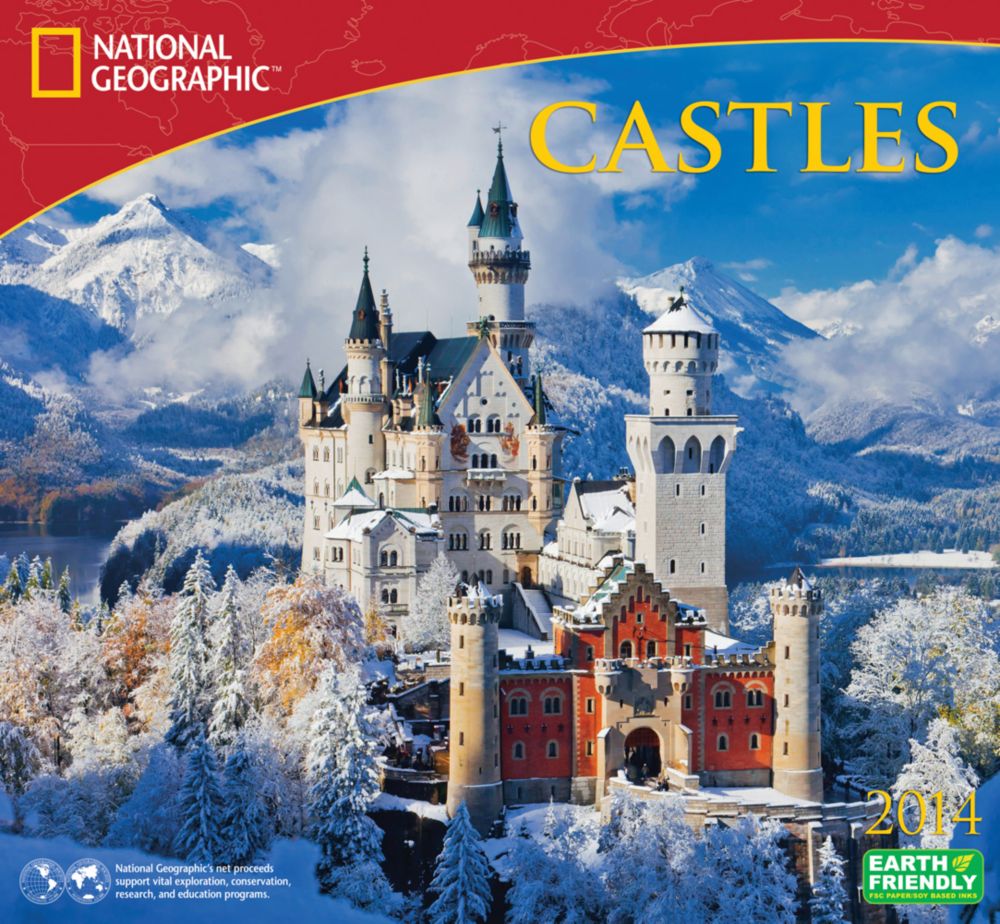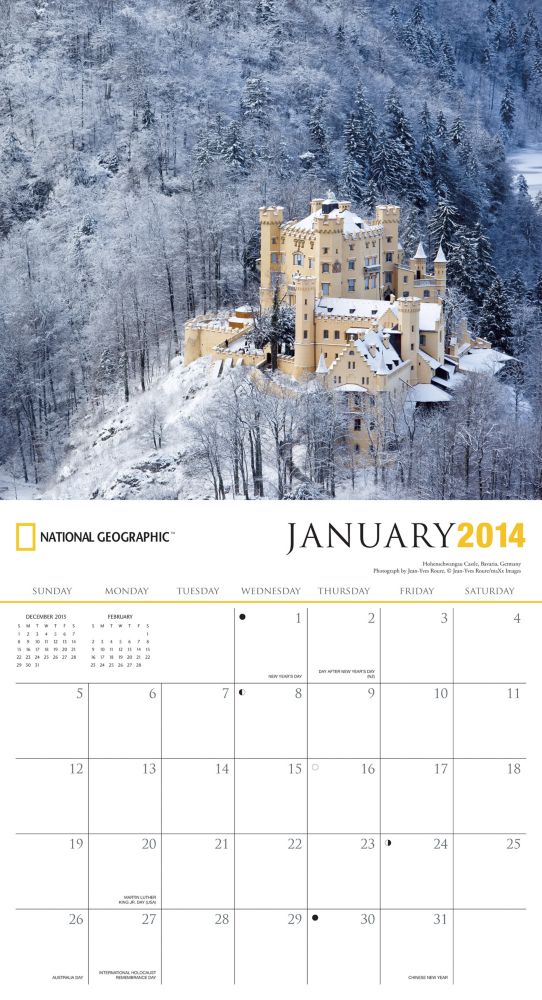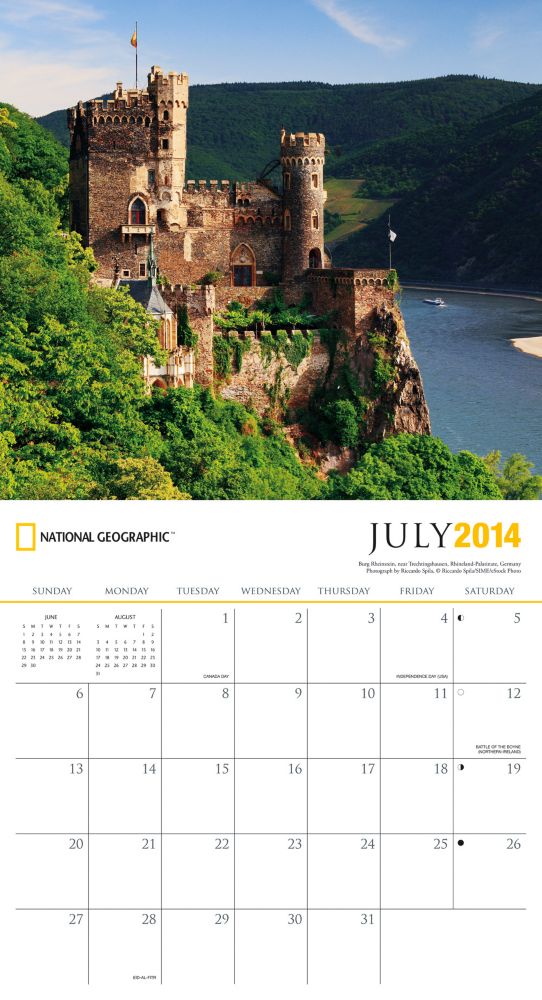 Overview
Our Castles calendar transports you to a time and place that glorified pomp and majesty. Some of the spectacular castles featured have been restored to a state of former grandeur while others stand tribute to a romantic period of history. Featured are Schloss Neuschwanstein of Germany and Chateau de Chaumont of France.
Details
12-month calendar: January-December
13" x 24" open.
Mini-calendars of prior and following months, U.S. and International holidays, phases of the moon.