YourAmigo:Books:Calendars and Stationery:2014 National Geographic Elephants Wall Calendar
2014 National Geographic Elephants Wall Calendar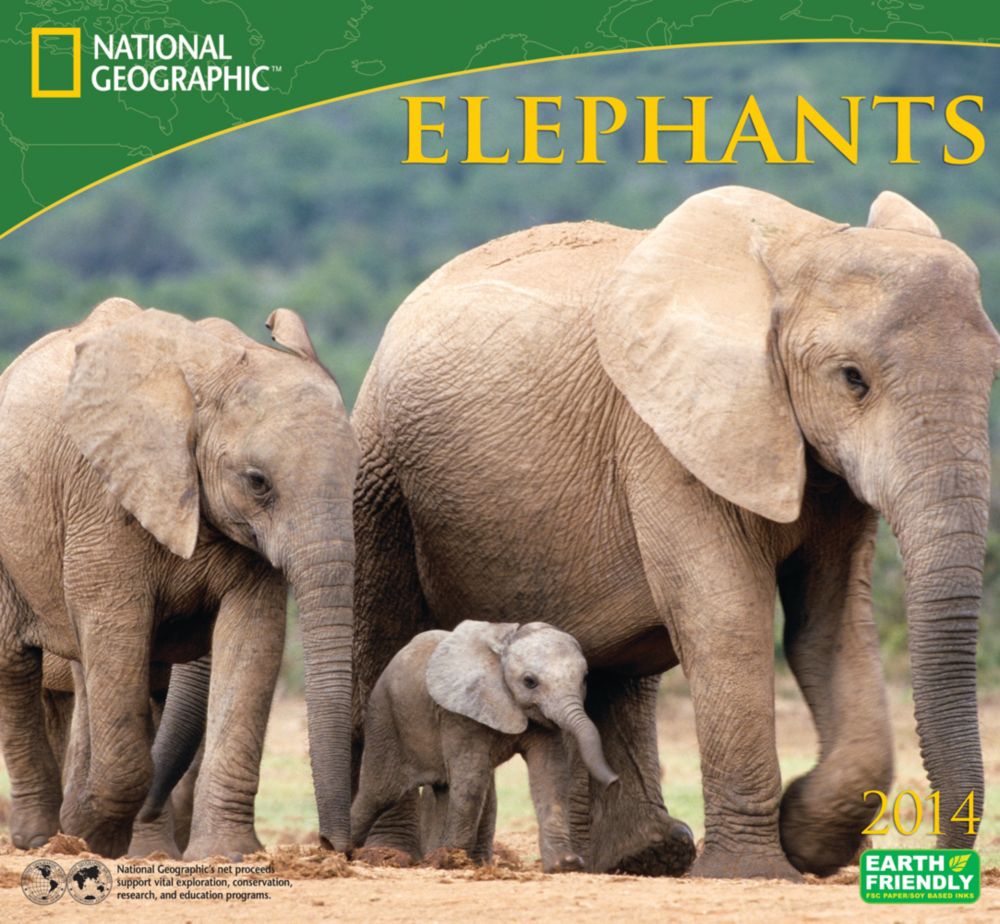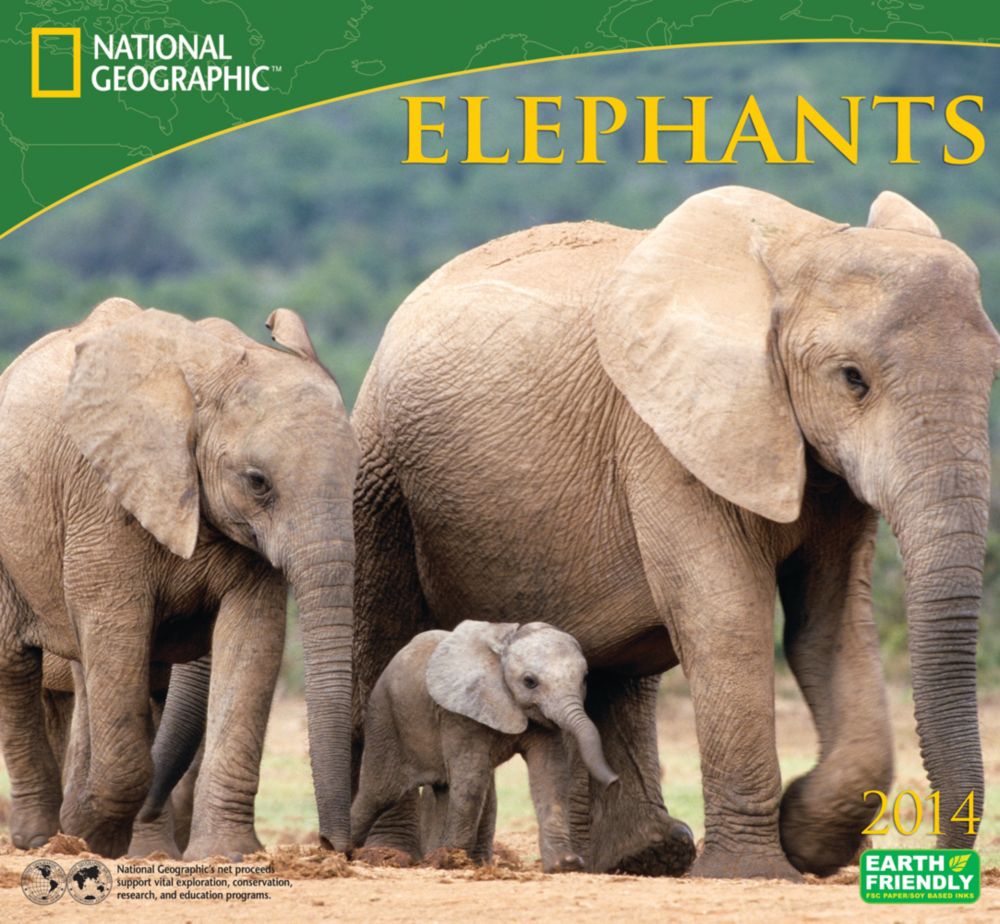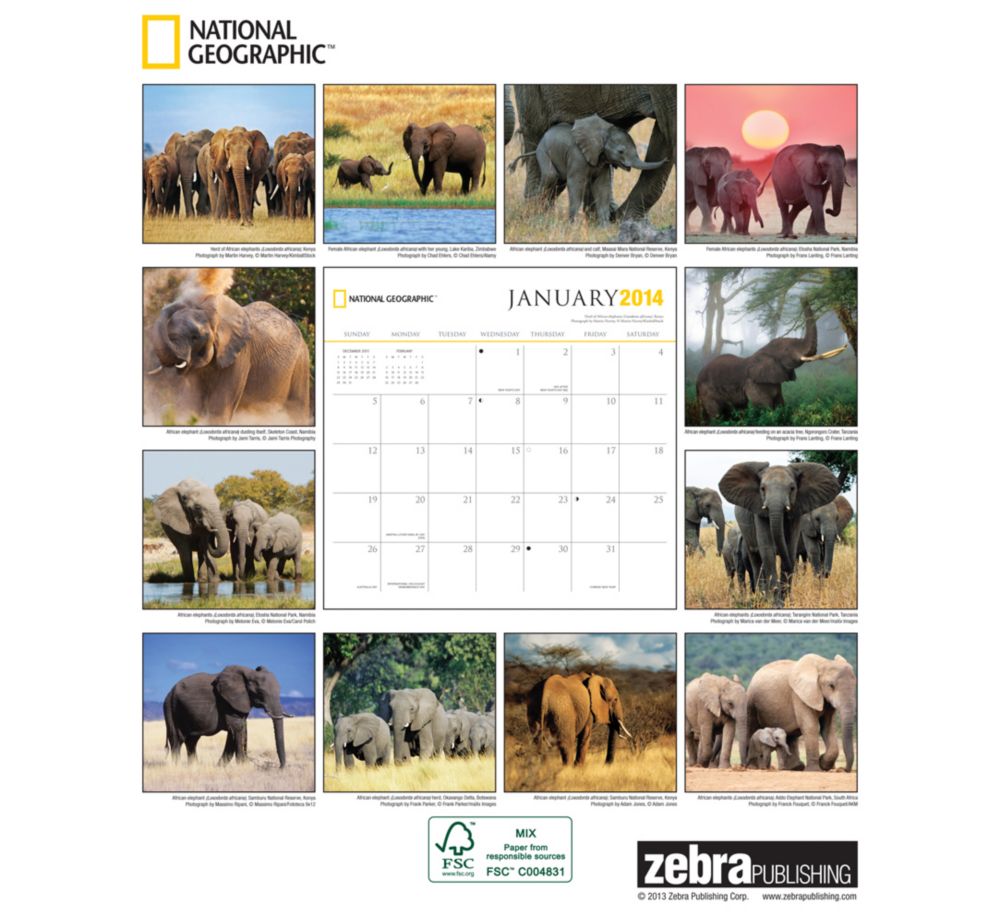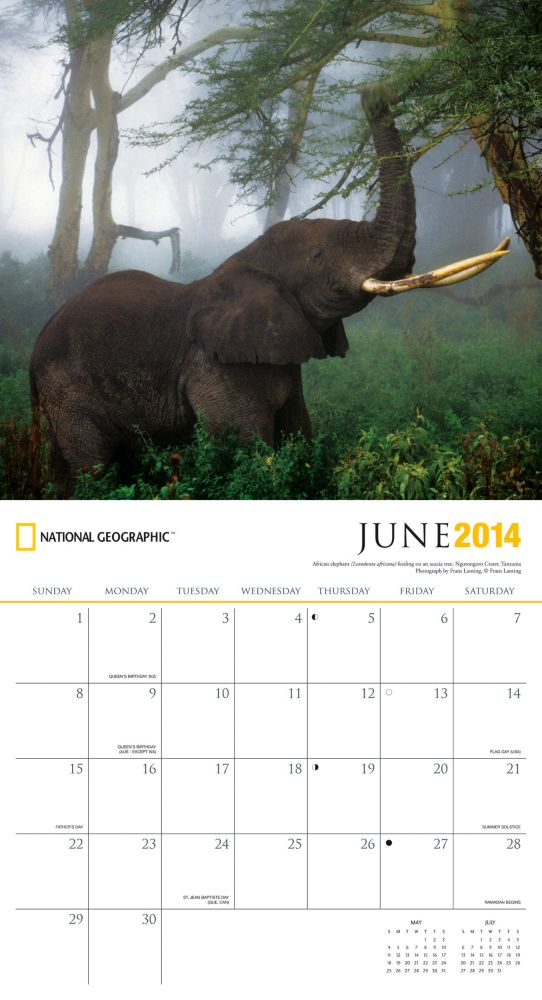 Overview
In Kenya, Zimbabwe, Tanzania, and beyond, National Geographic explorers have captured these up-close images of the powerful pachyderm. At watering holes, amidst zebra herds and gathering in the savanna, these images capture the power and grace of the remarkable African elephant.
Details
12-month calendar: January-December
13" x 24" open.
Mini-calendars of prior and following months, U.S. and International holidays, phases of the moon.