YourAmigo:Books:Calendars and Stationery:2014 National Geographic Giraffes Wall Calendar
2014 National Geographic Giraffes Wall Calendar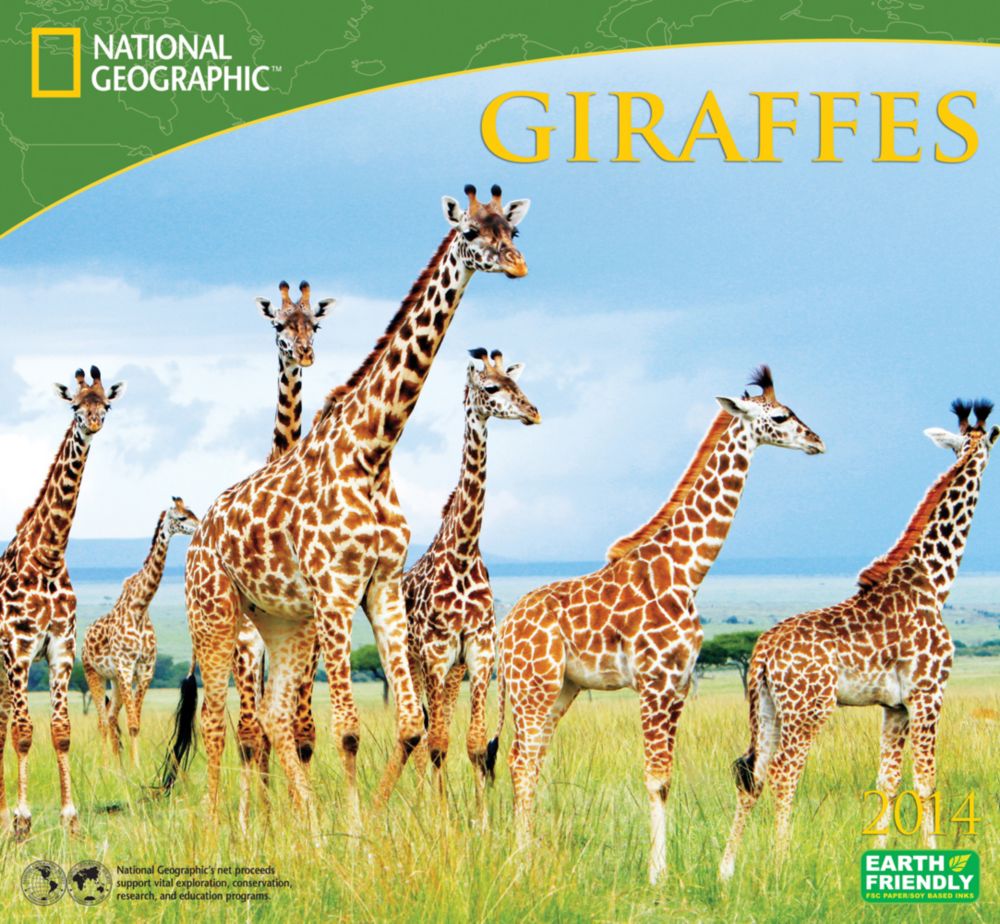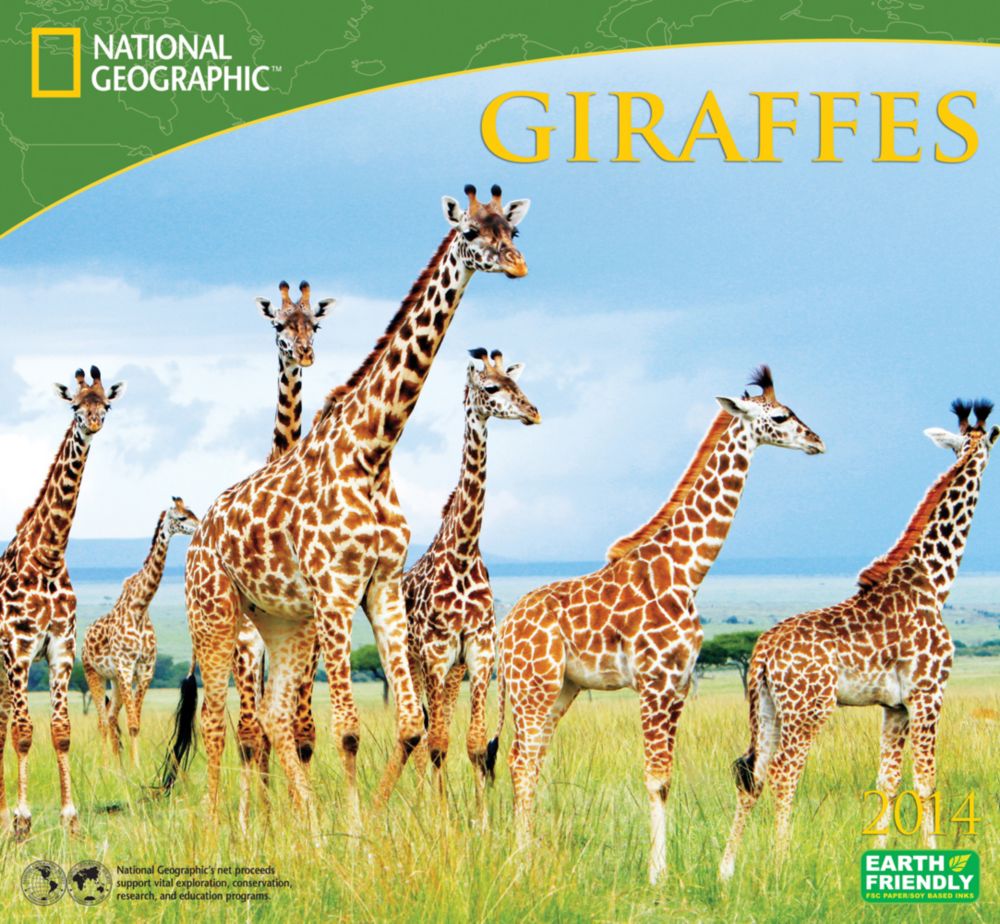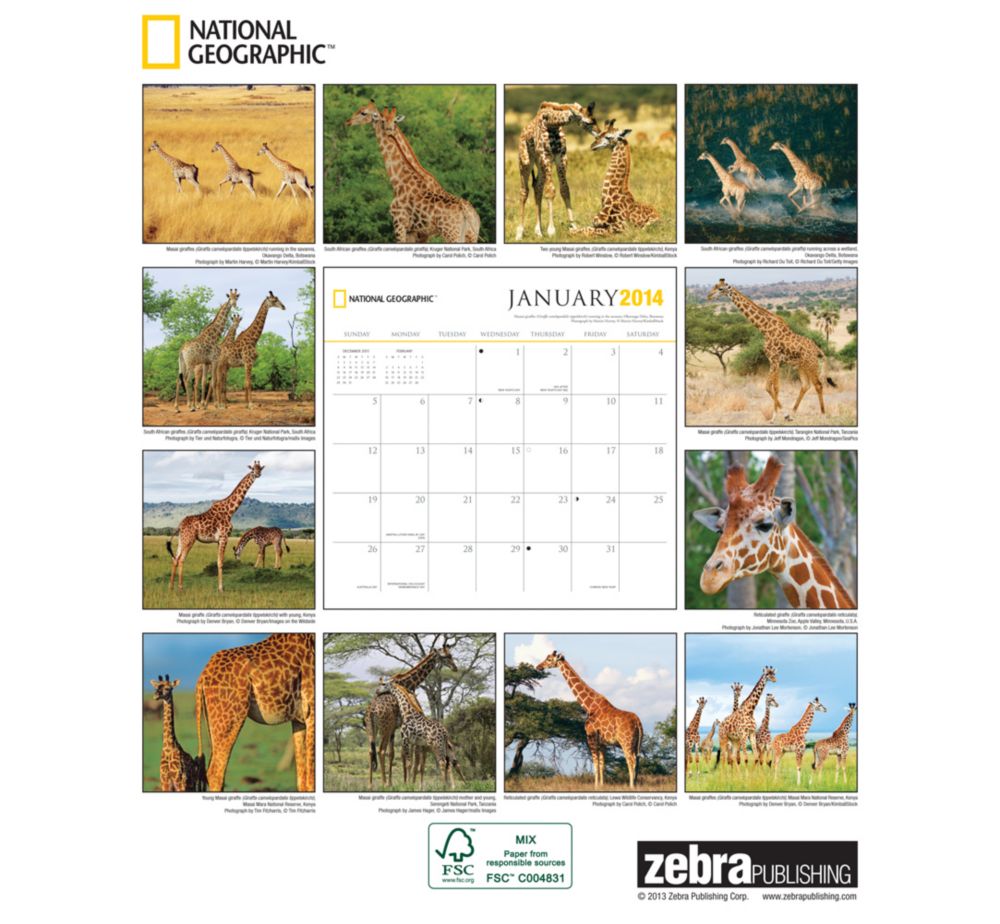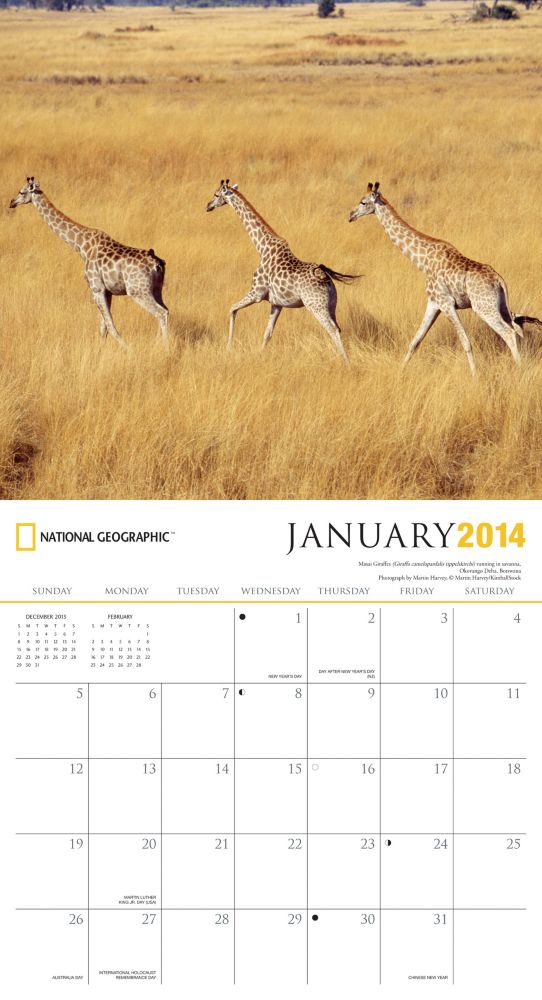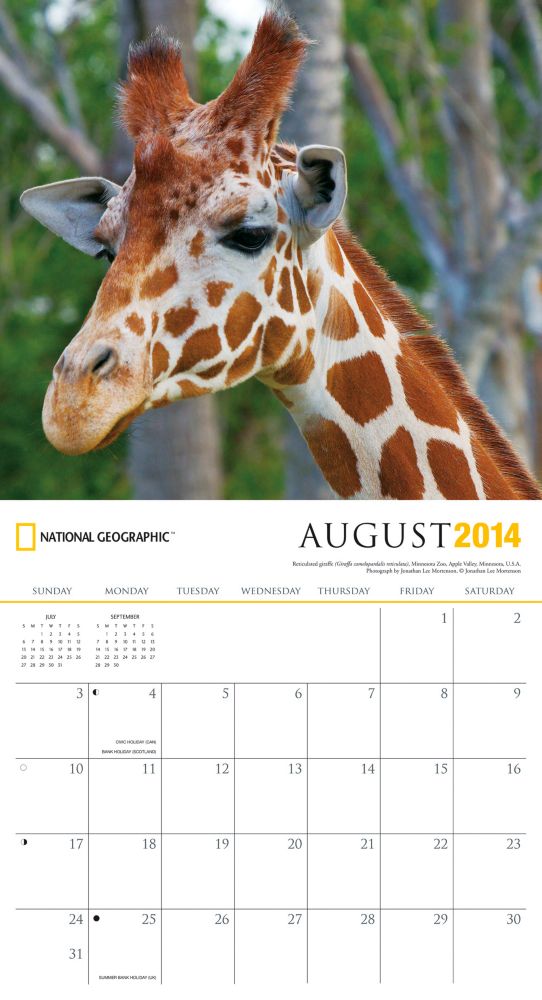 Overview
Did you know that like each giraffe's coat is distinctive, just like human fingerprints? Its species name is camelopardalis, acknowledging its similarity to a camel's body and a leopard's spots.
Learn more about giraffes in this 12-month calendar full of enchanting photography and interesting facts.
Details
12-month calendar: January-December
13" x 24" open.
Mini-calendars of prior and following months, U.S. and International holidays, phases of the moon.