YourAmigo:Books:Calendars and Stationery:2014 National Geographic Hawaii Wall Calendar
2014 National Geographic Hawaii Wall Calendar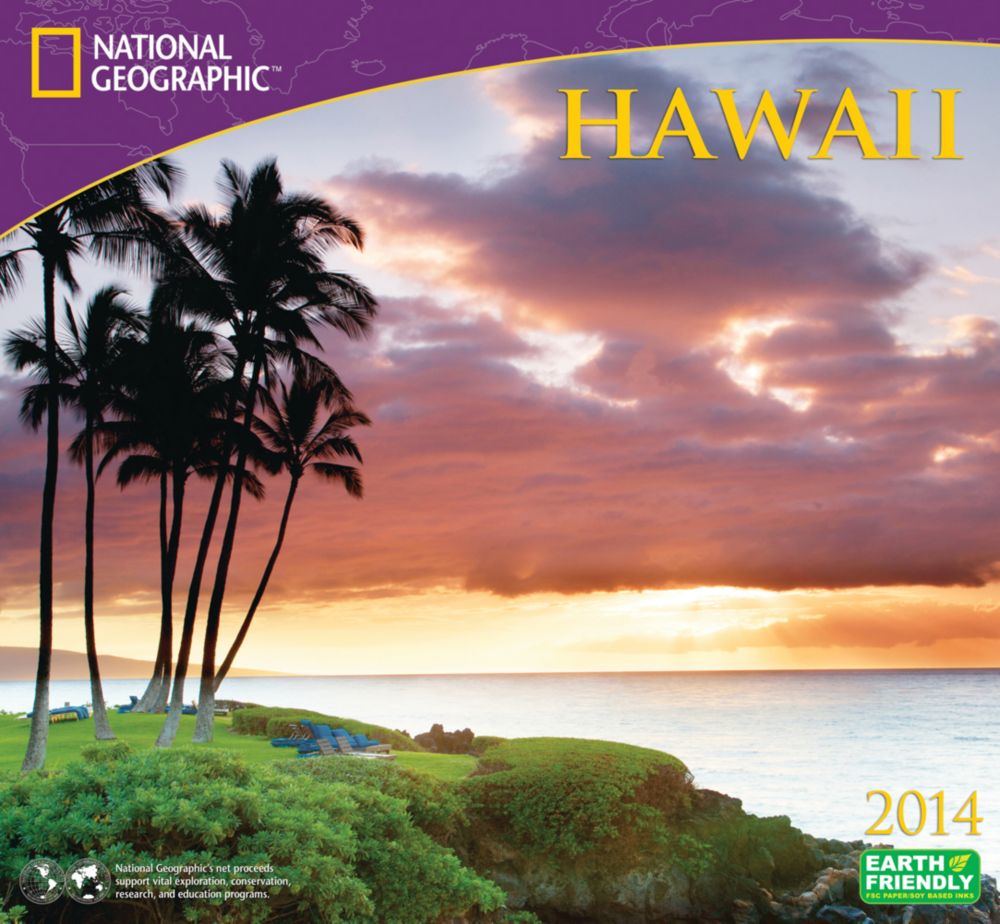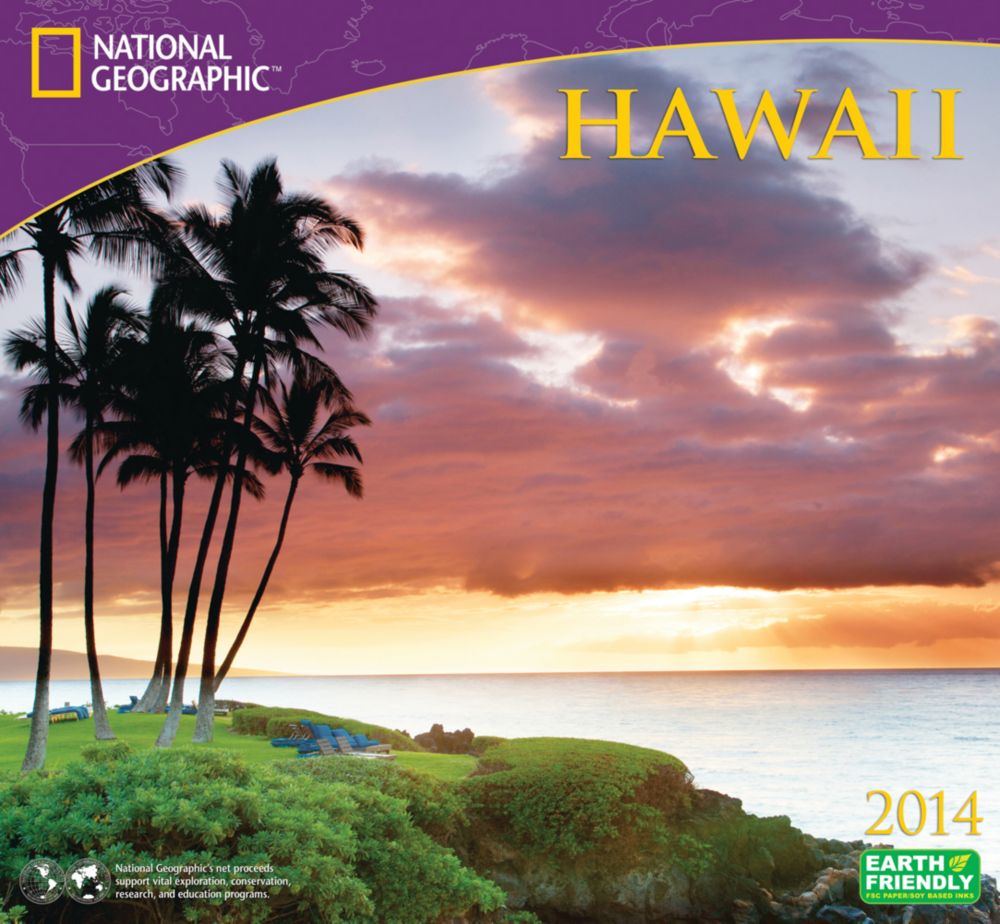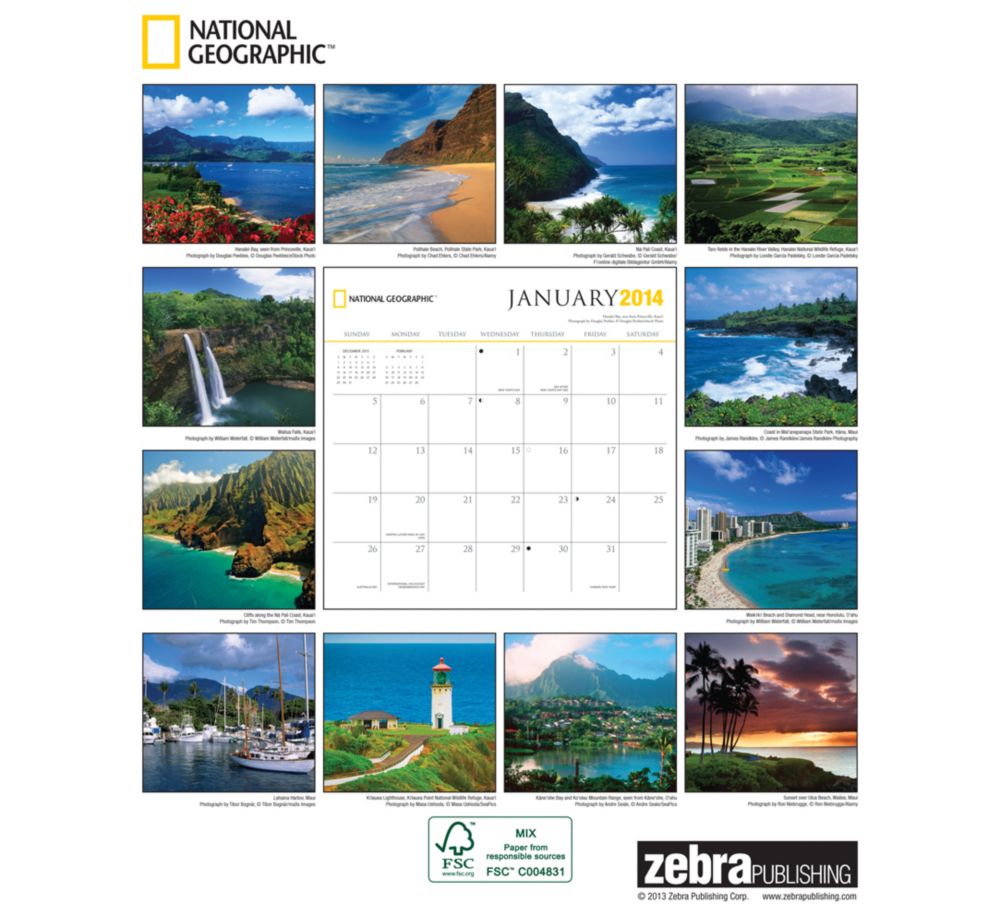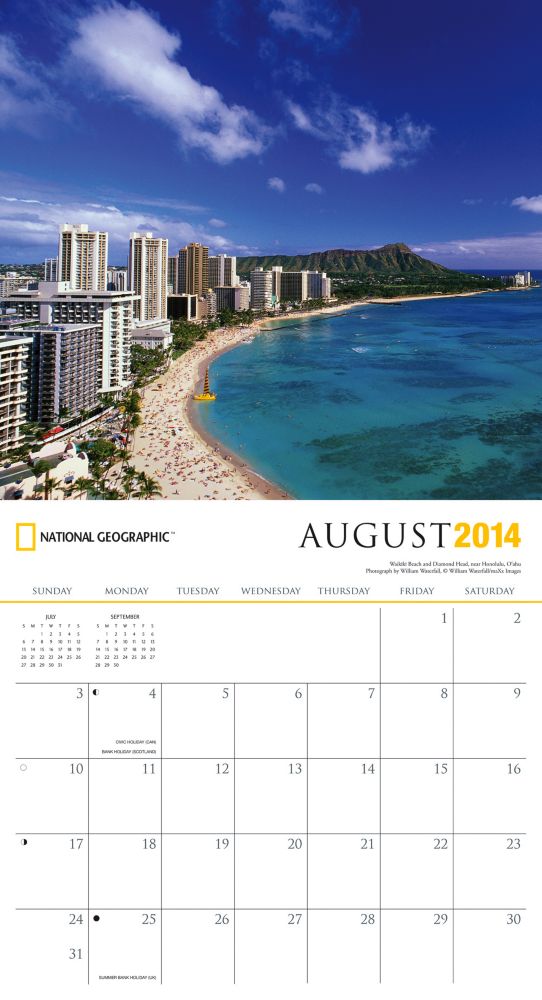 Overview
Hawaii is among the most environmentally diverse places on earth, consisting of eight main islands and over 10,000 plant and animal species found nowhere else in the world. In this 12 month calendar, you will visually explore the flora and fauna that make it such a magical place.
Details
12-month calendar: January-December
13" x 24" open.
Mini-calendars of prior and following months, U.S. and International holidays, phases of the moon.