YourAmigo:Gear & Gadgets:Clocks:Schoolhouse Radio-controlled Wall Clock
Schoolhouse Radio-controlled Wall Clock
Item # 72088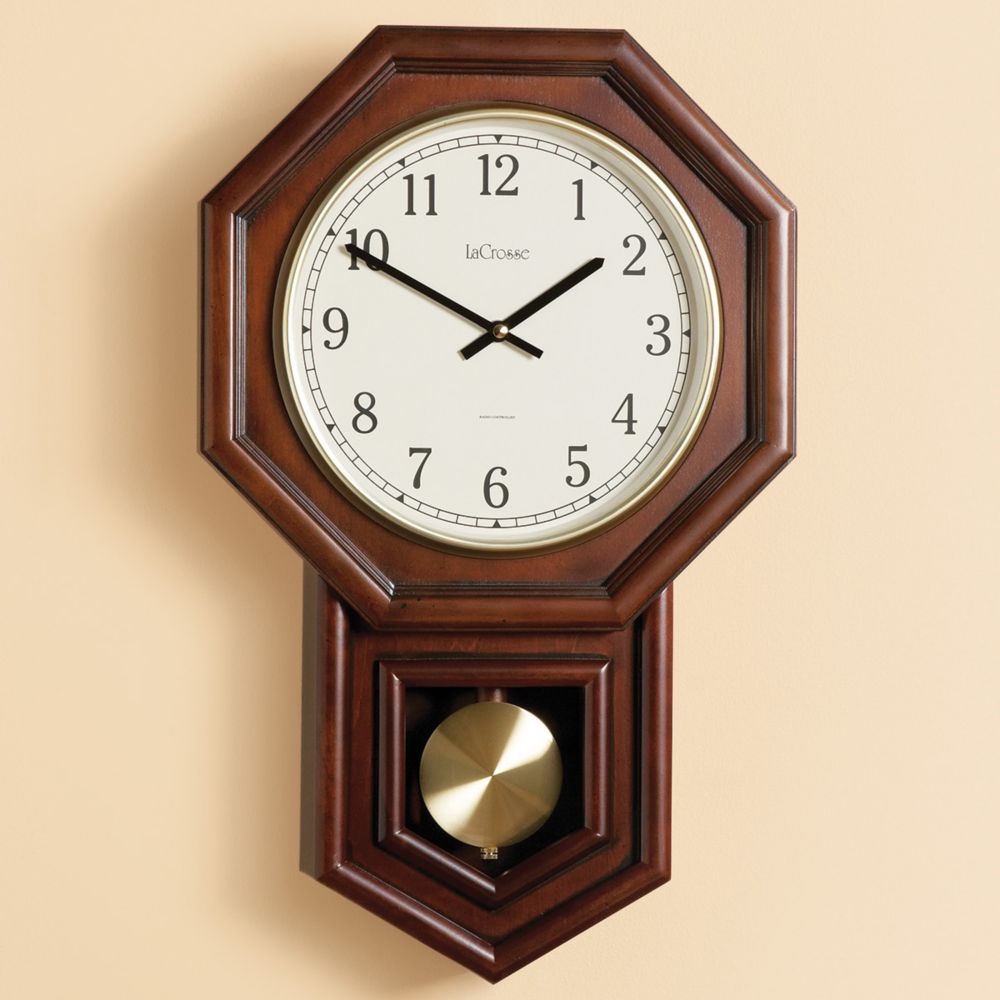 Overview
Combining 21st-century circuitry that receives signals from the official U.S. atomic clock with the historical ''drop octagon'' design found in 19th-century schoolhouses, this timepiece automatically maintains permanent accuracy to the second.
Self-adjusting for daylight saving time, leap seconds, and other official time changes, it has a beautiful cherry-finished alder case and sets up with the touch of a button.
Details
Uses two AA batteries, not included.
13 1/2''W x 21''H x 3 3/4''D
Will not work in Alaska or Hawaii—the signal does not reach outside the contiguous 48 states.