YourAmigo:Books:Calendars and Stationery:2015 National Geographic Backyard Birds Wall Calendar
2015 National Geographic Backyard Birds Wall Calendar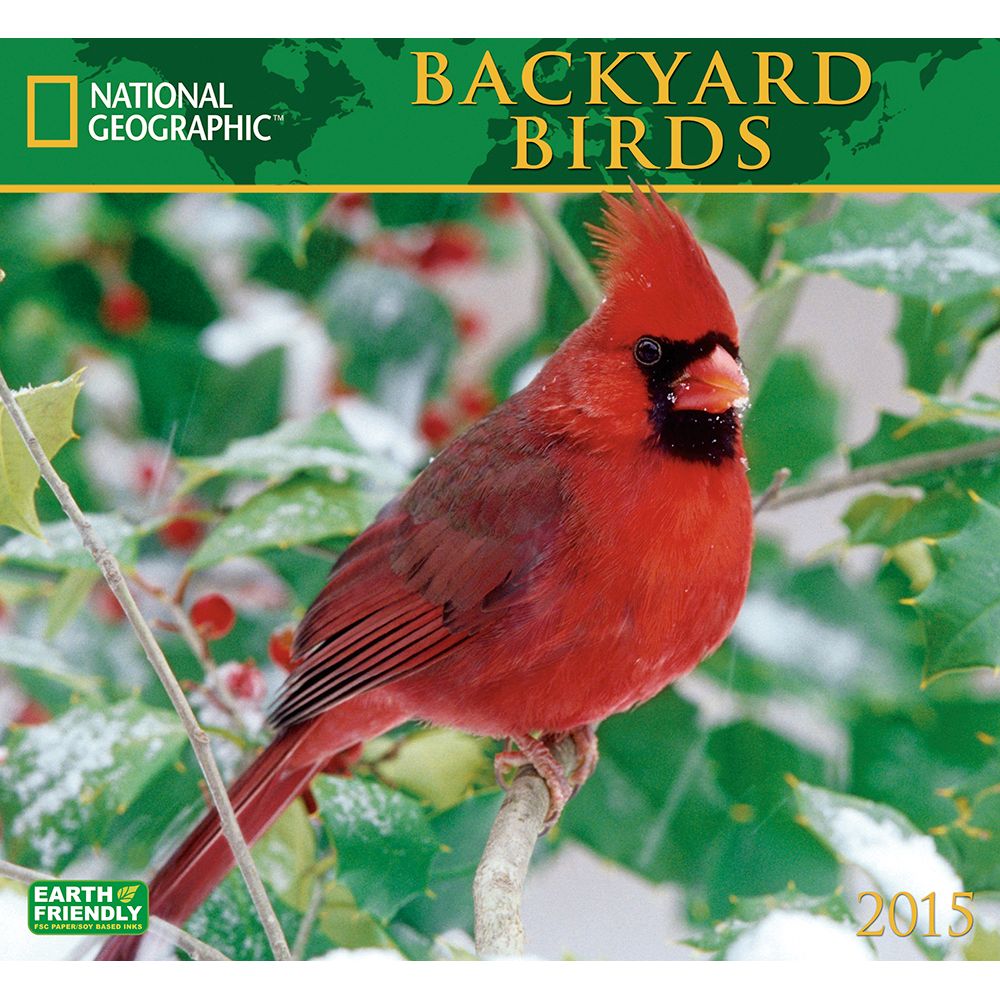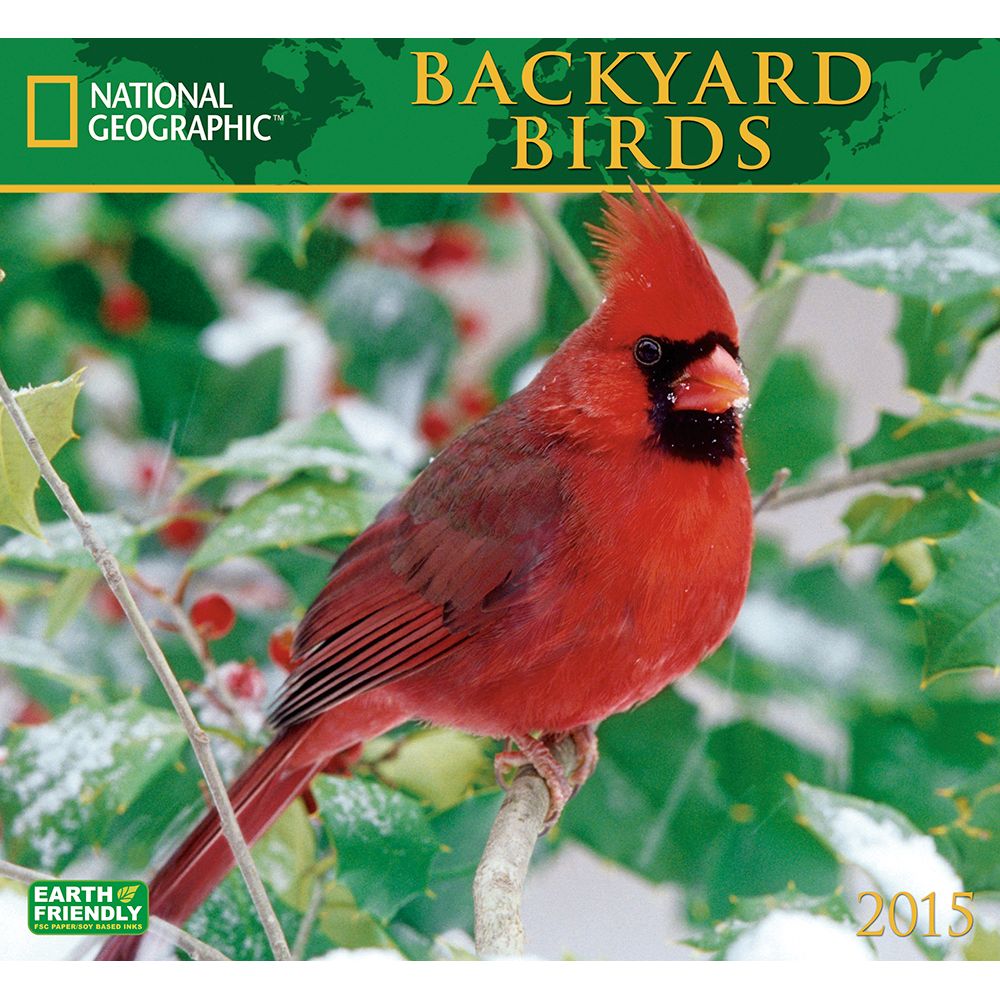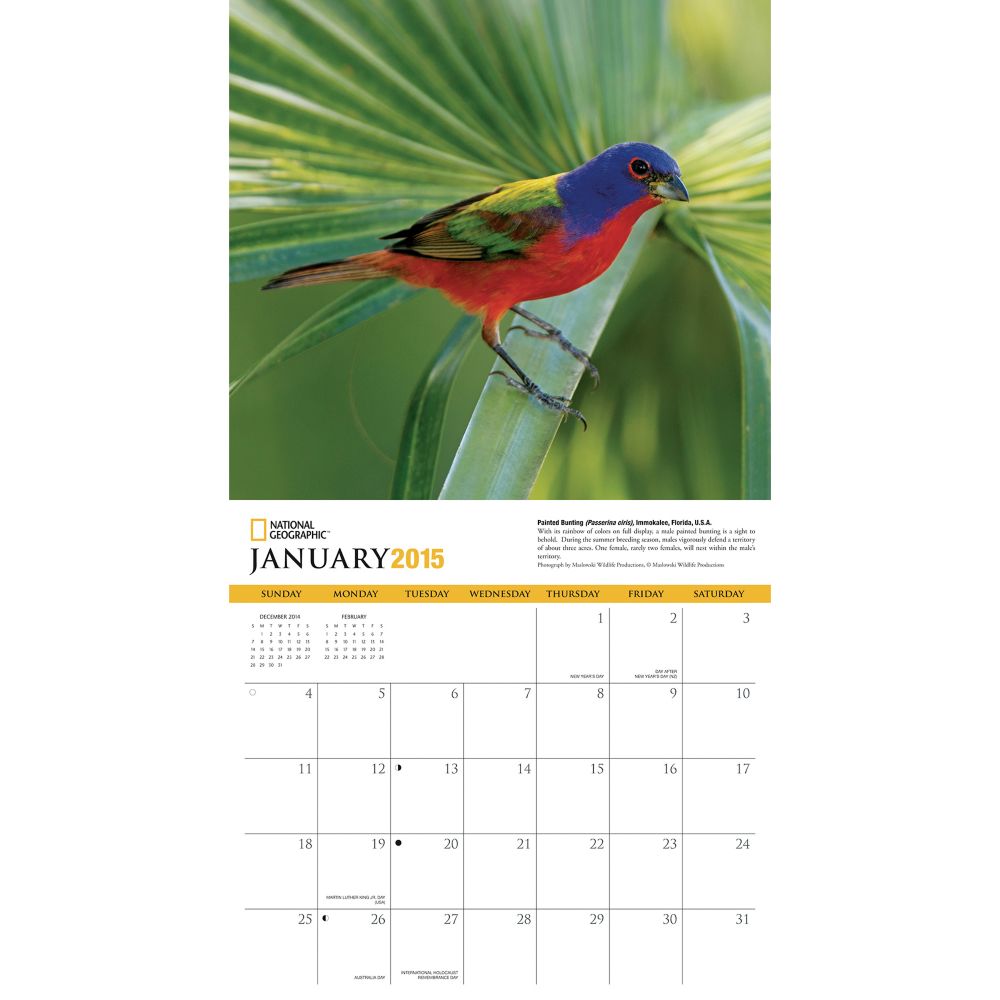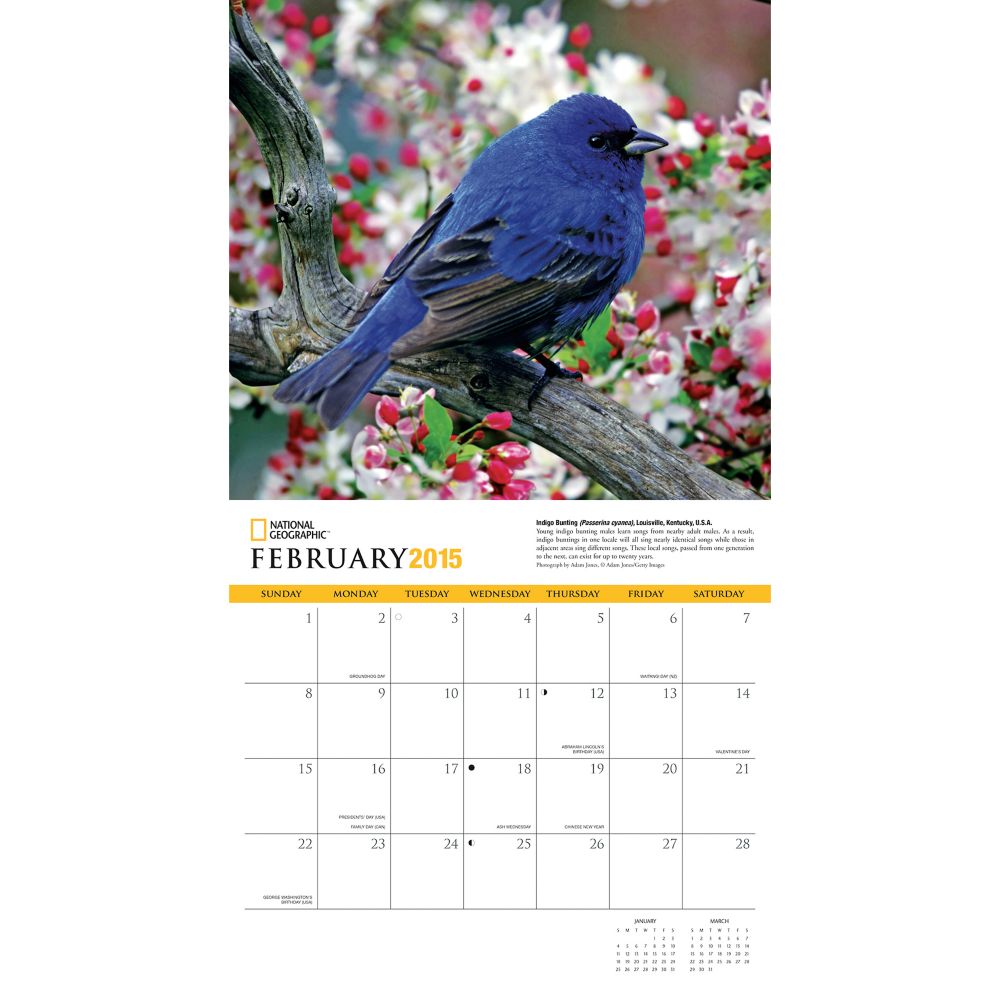 Overview
Of all the animals in nature, birds are at once the most elusive and the most visible. Today's species now number around 10,000. They coexist with us in a variety of shapes and colors, and they animate the landscape wherever they go. Full of beautiful, detailed illustrations of birds both large and small, this 12-month calendar lets you celebrate bird species from across the globe and their unique characteristics year-round.
Details
12-month calendar: January-December
13" x 24" open.
Mini-calendars of prior and following months, U.S. and International holidays, phases of the moon.