YourAmigo:Books:Calendars and Stationery:2015 National Geographic Animal Moms Wall Calendar
2015 National Geographic Animal Moms Wall Calendar
Item # 2002932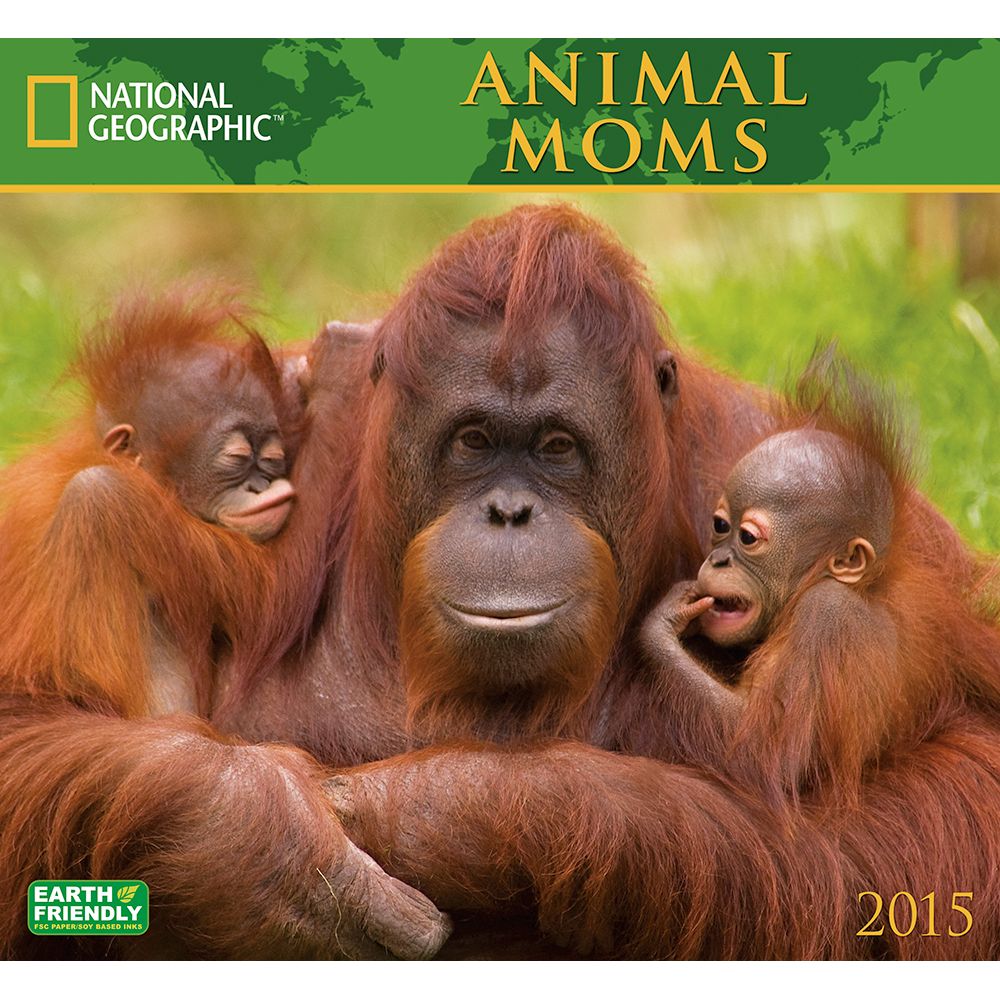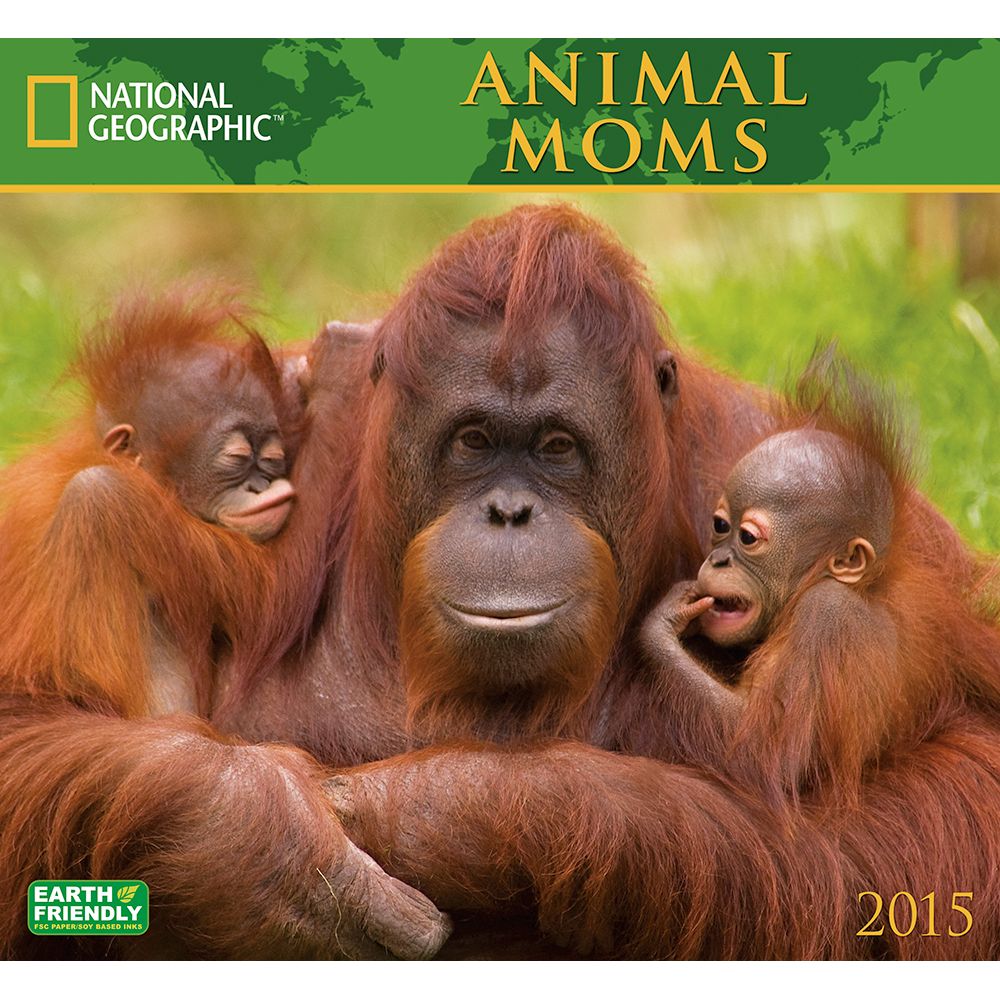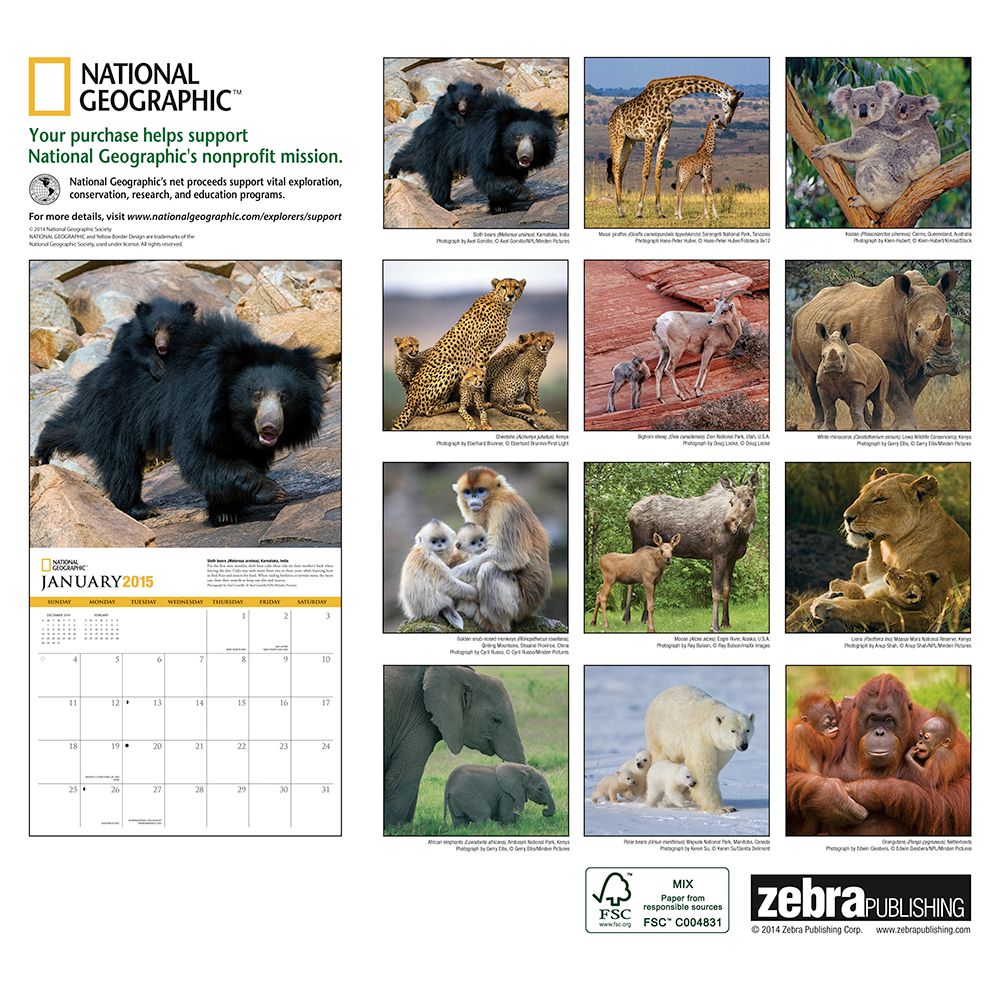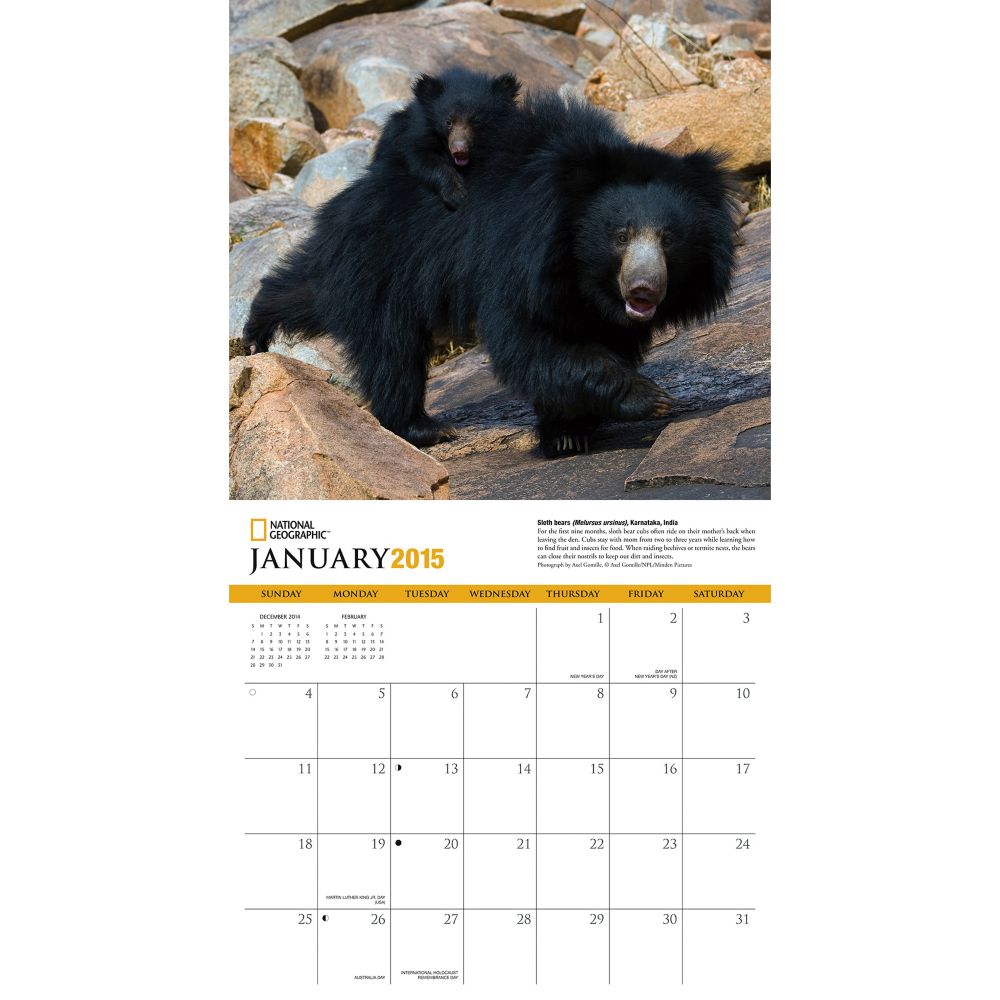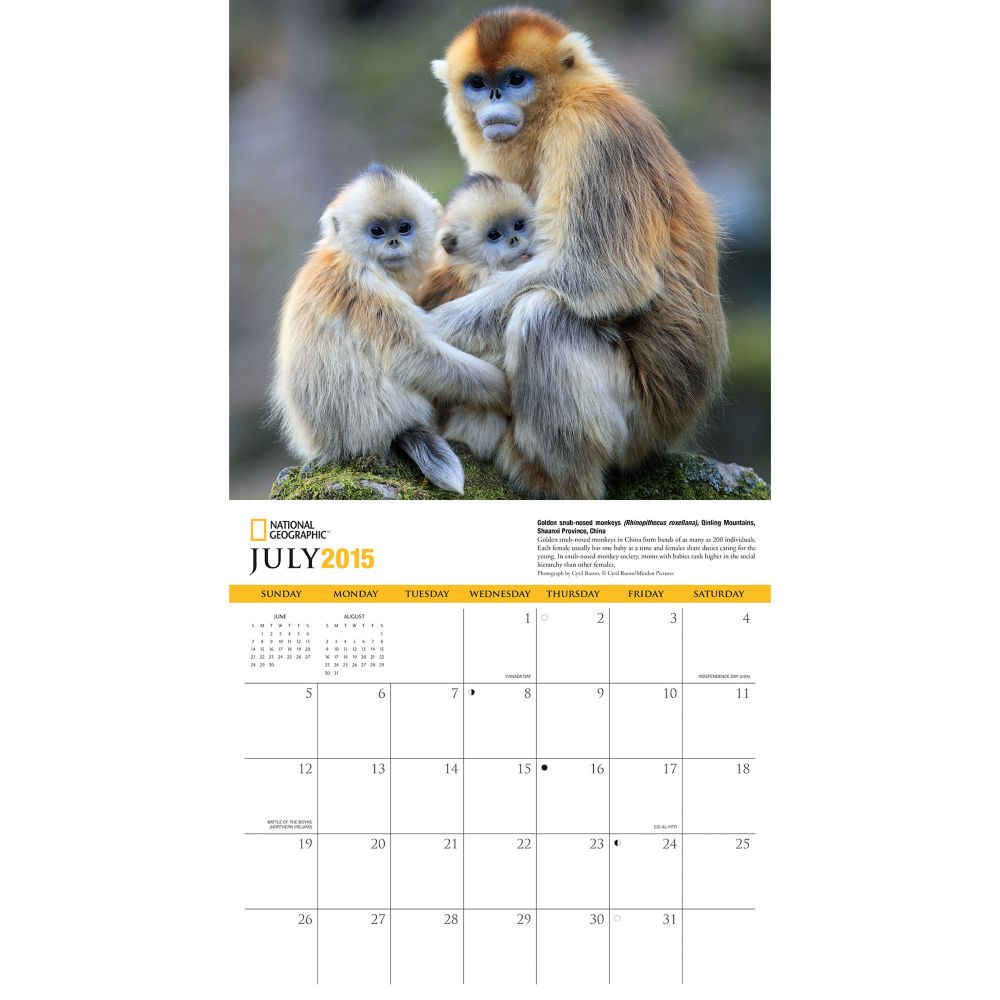 Overview
With endearing photographs of giraffes, pandas, and even rhinos, this 12-month calendar of animal mothers and their young is sure to put a smile on your face and remind you just how important mothers are.
Details
12-month calendar: January-December
13" x 24" open.
Mini-calendars of prior and following months, U.S. and International holidays, phases of the moon.