YourAmigo:Books:Calendars and Stationery:2015 National Geographic Eagles Wall Calendar
2015 National Geographic Eagles Wall Calendar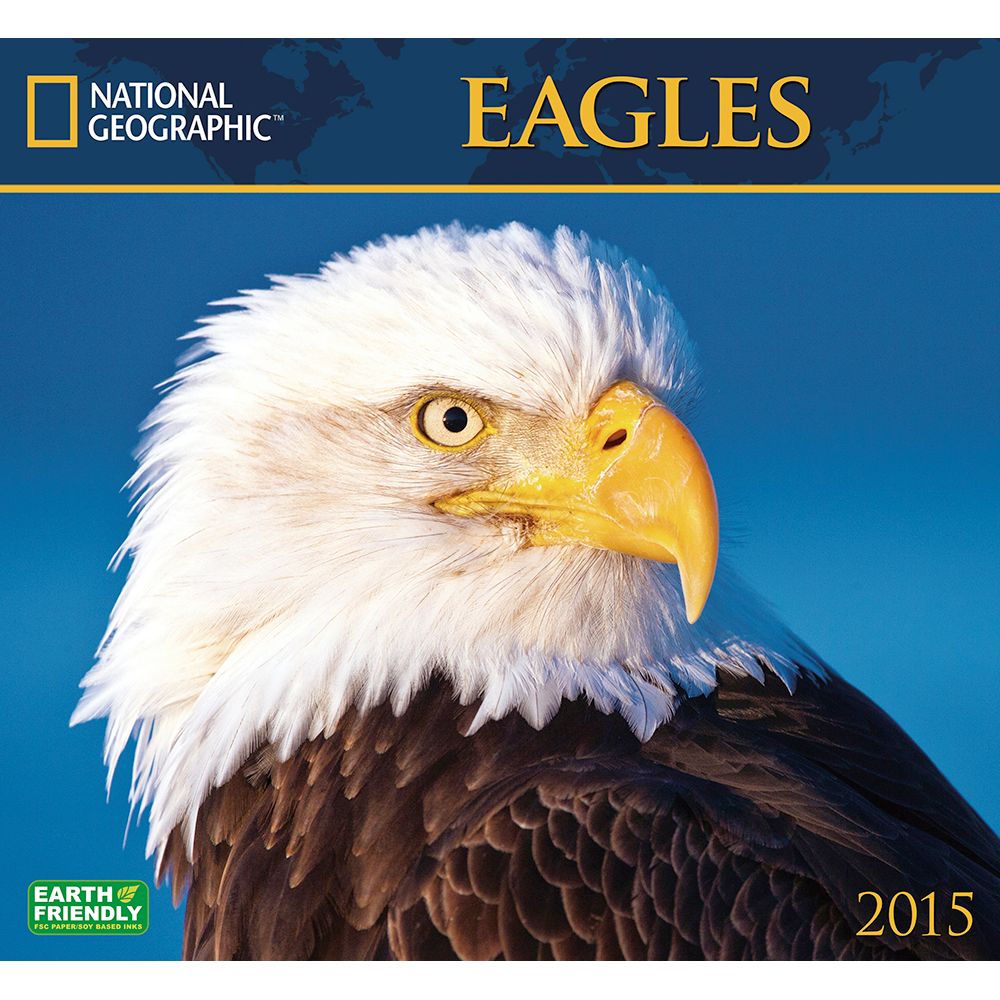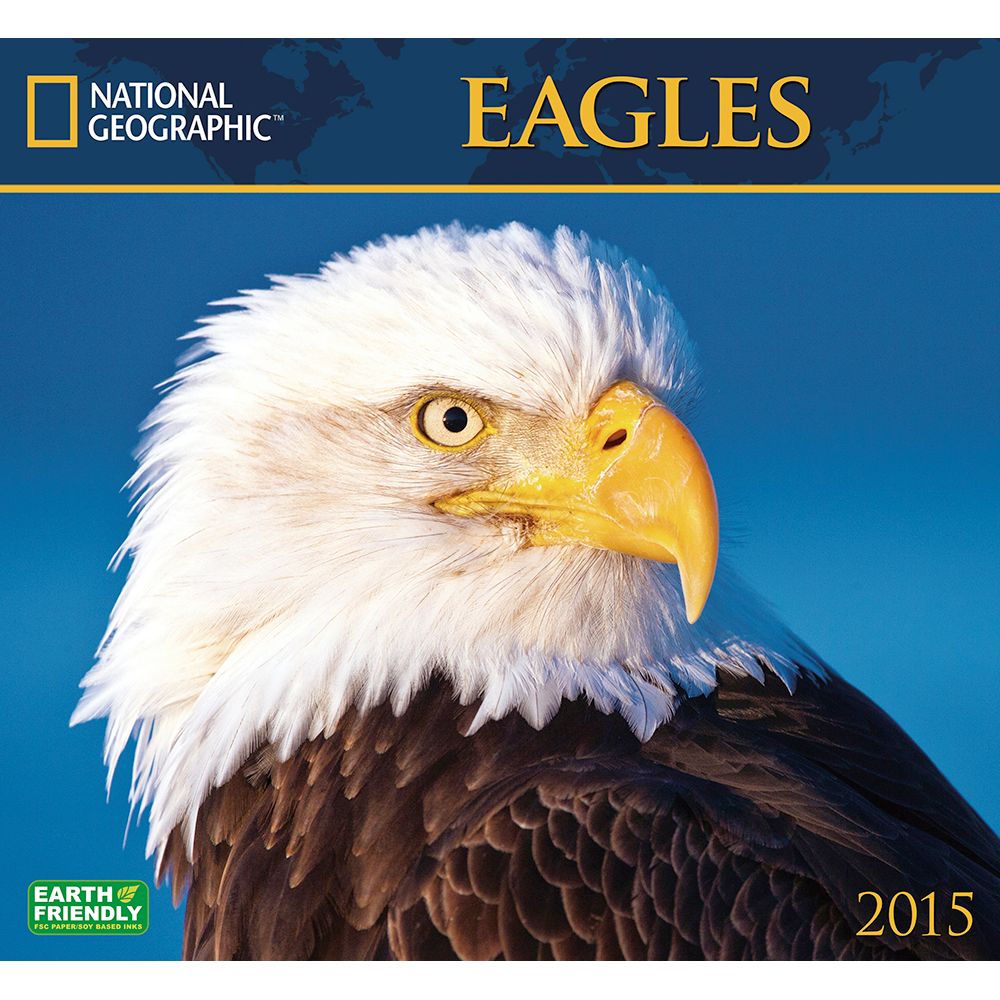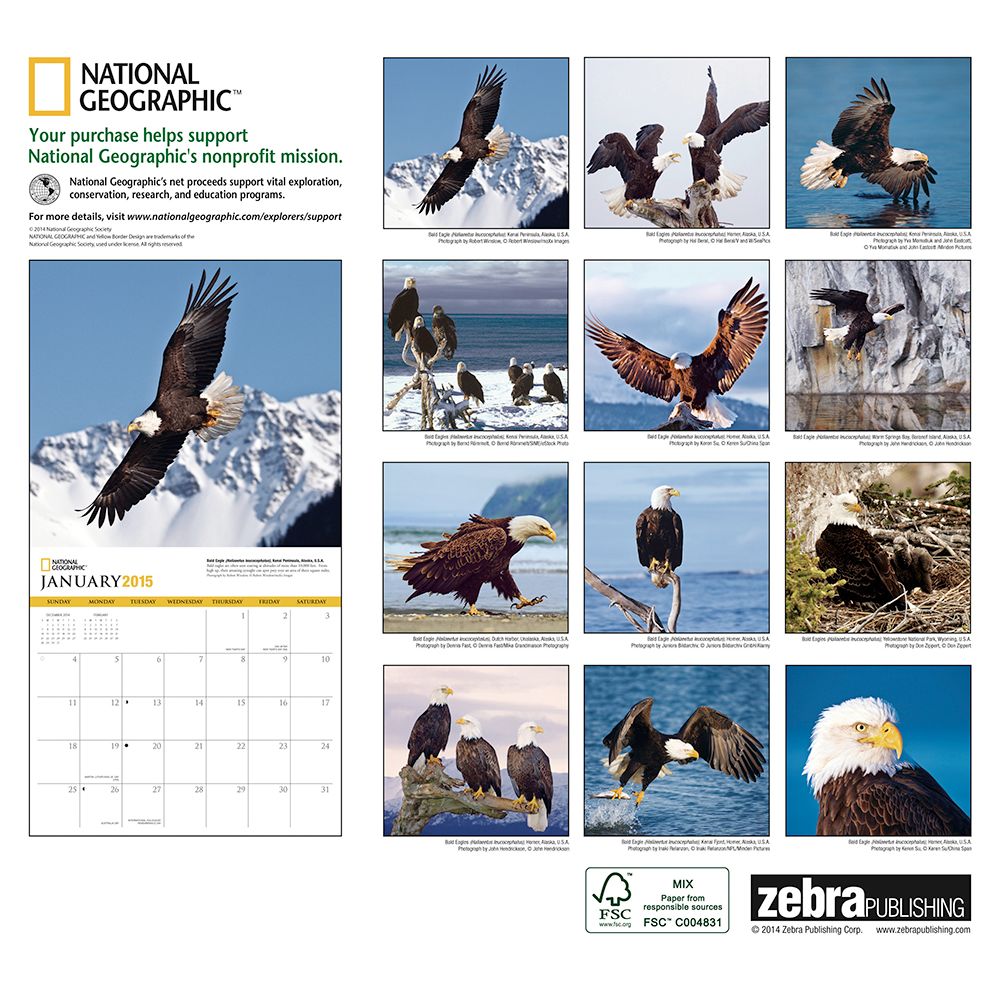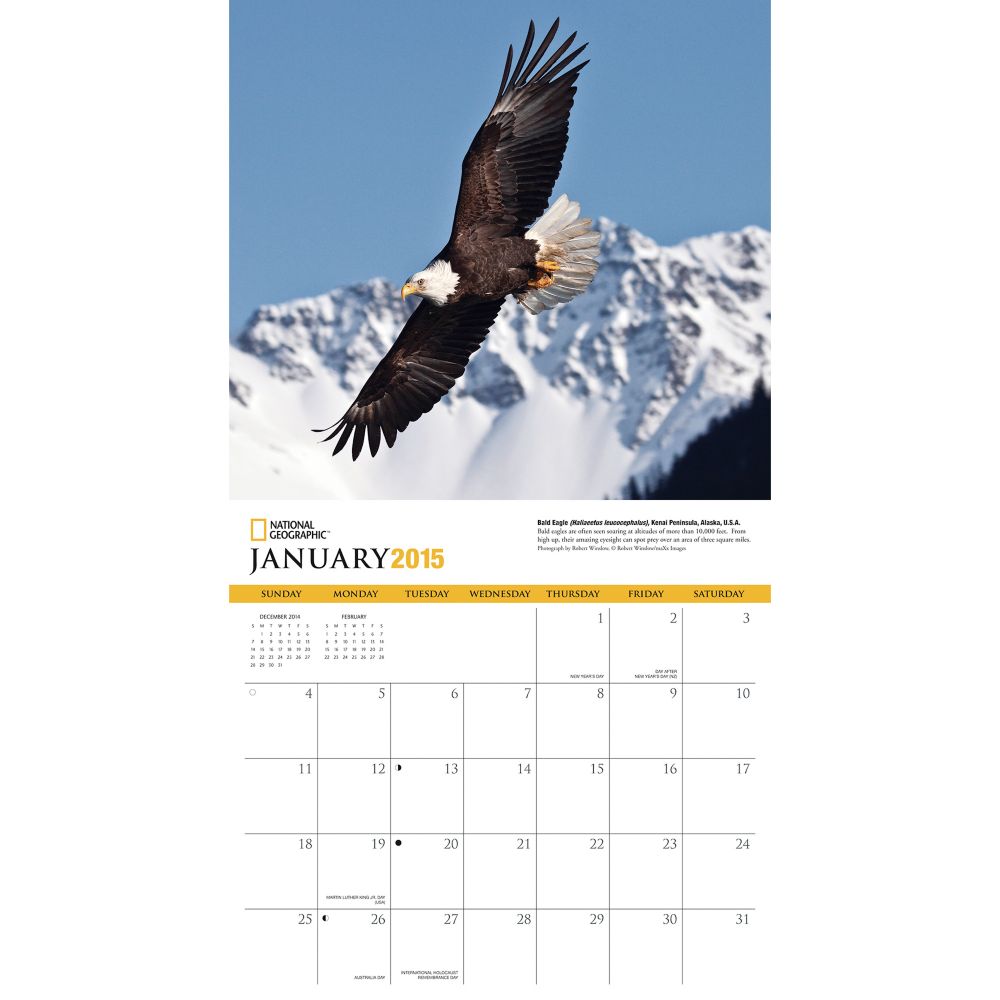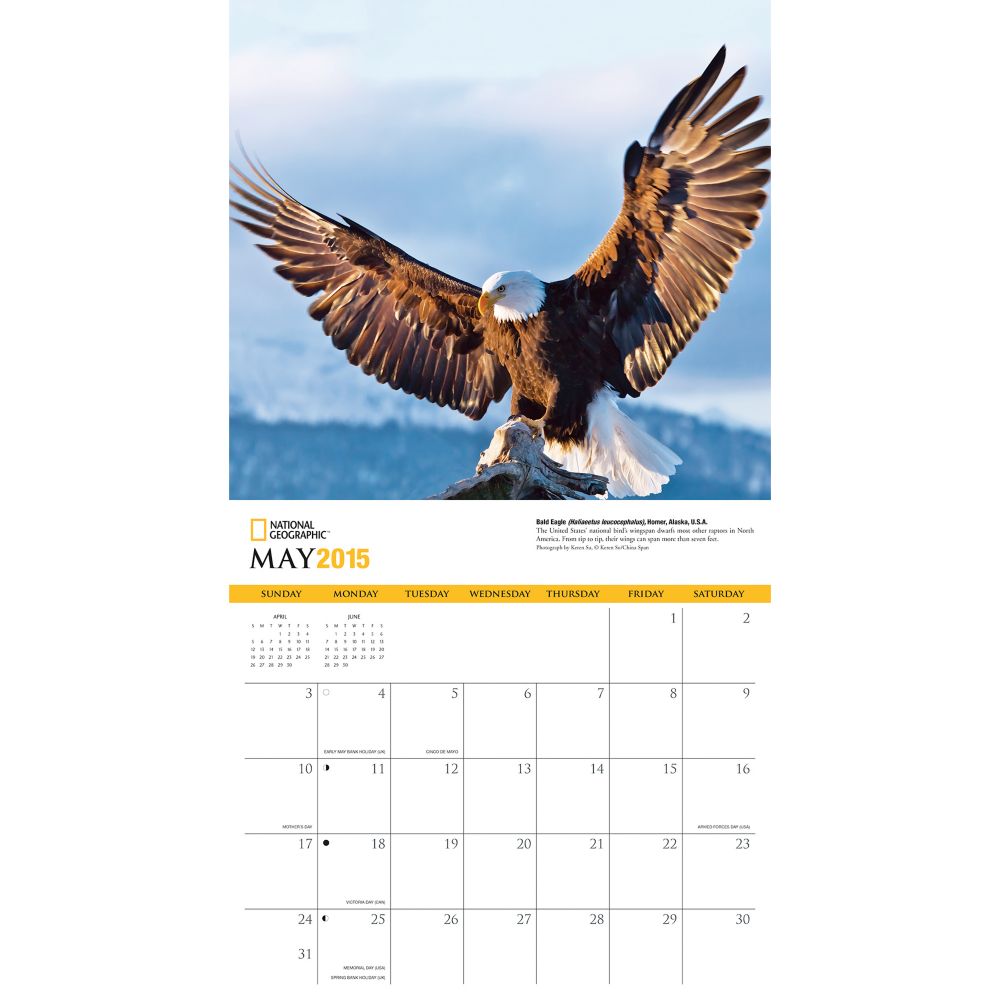 Overview
Did you know that eagles can see up to one and a half miles away or that they can dive at 100 miles per hour? National Geographic Eagles 2015 celebrates this American icon by taking an intimate look at bald eagles with a breathtaking collection of photographs. Easily recognized due to its white head, the eagle is a symbol of strength and freedom.
Details
12-month calendar: January-December
13" x 24" open.
Mini-calendars of prior and following months, U.S. and International holidays, phases of the moon.