YourAmigo:Books:Calendars and Stationery:2015 National Geographic Pandas Wall Calendar
2015 National Geographic Pandas Wall Calendar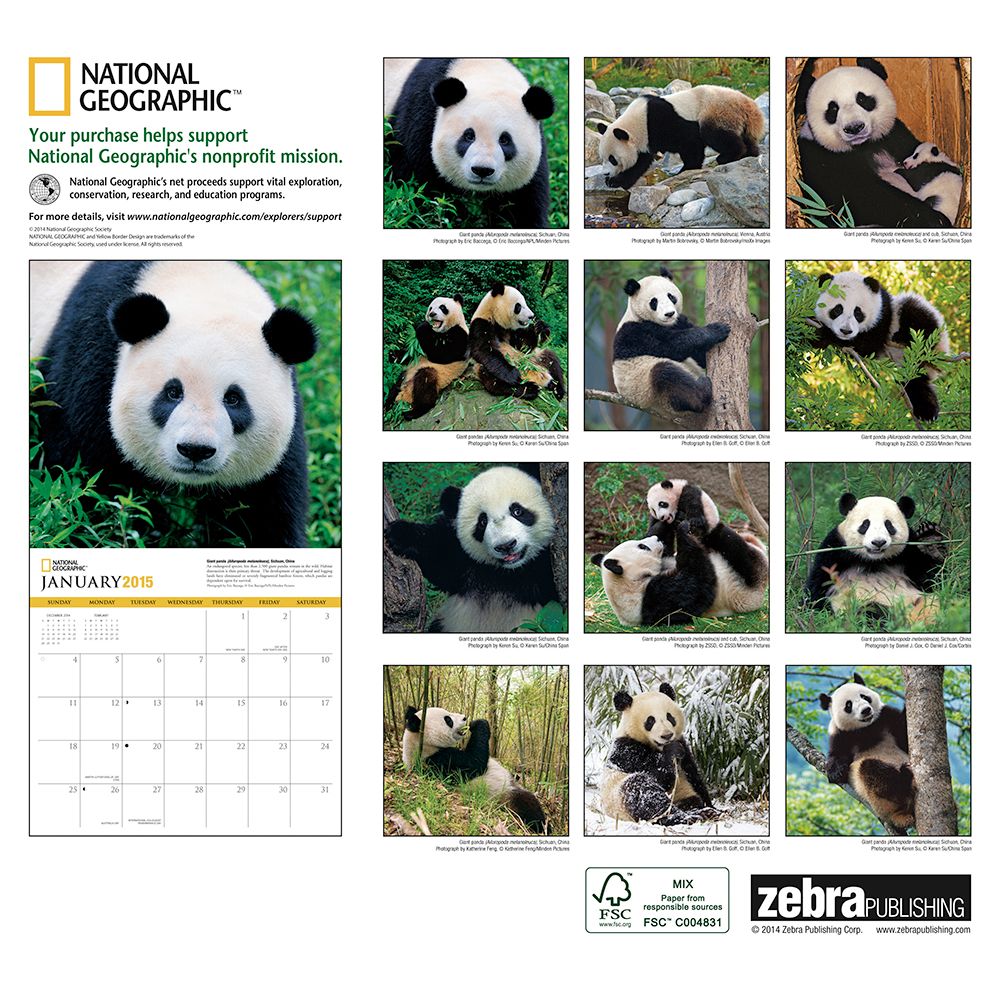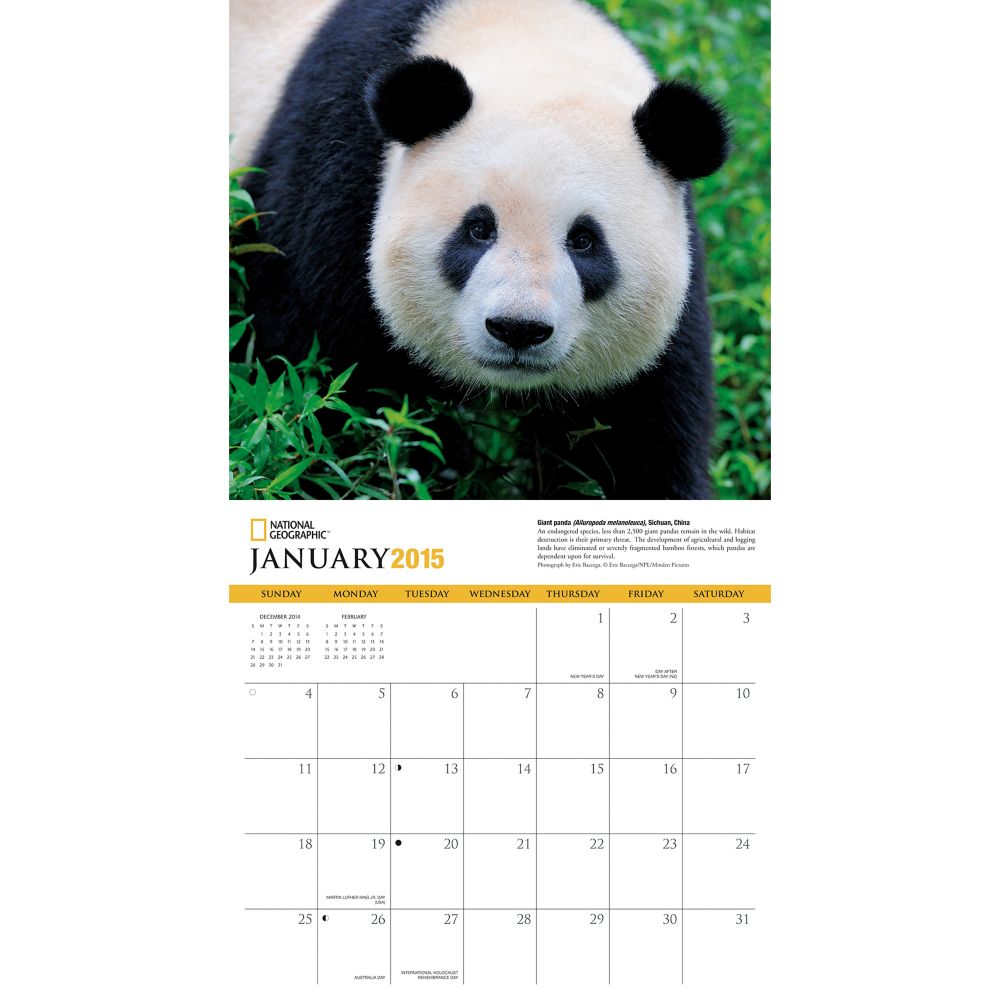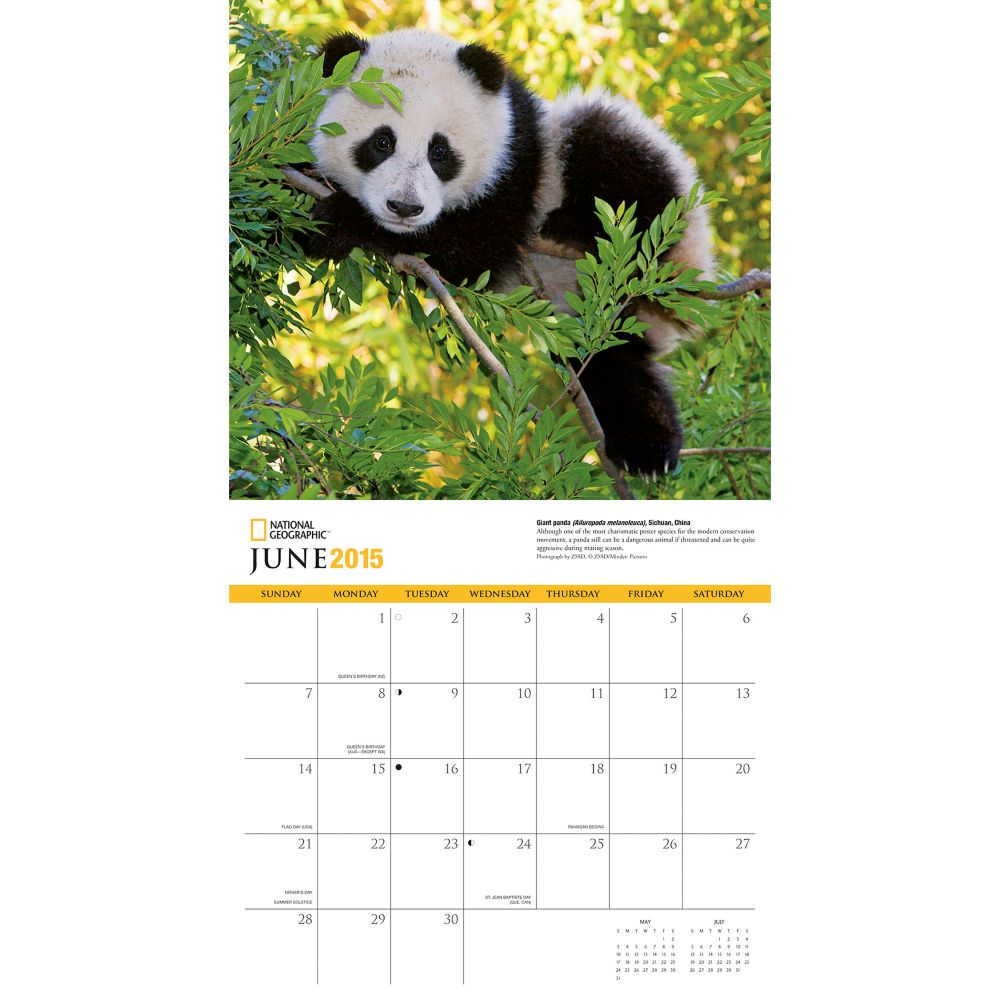 Overview
Easily recognized by large black patched eyes, round bellies, and fuzzy ears, pandas are one of China's most prized treasures and are adored by many around the world. Found only in a few mountain ranges in China, this beloved bear is an endangered species reliant on active conservation. National Geographic Pandas 2015 Wall Calendar features these special creatures in their natural habitat, in striking close-up images.
Details
12-month calendar: January-December
13" x 24" open.
Mini-calendars of prior and following months, U.S. and International holidays, phases of the moon.