YourAmigo:Books:Calendars and Stationery:2015 National Geographic Owls Wall Calendar
2015 National Geographic Owls Wall Calendar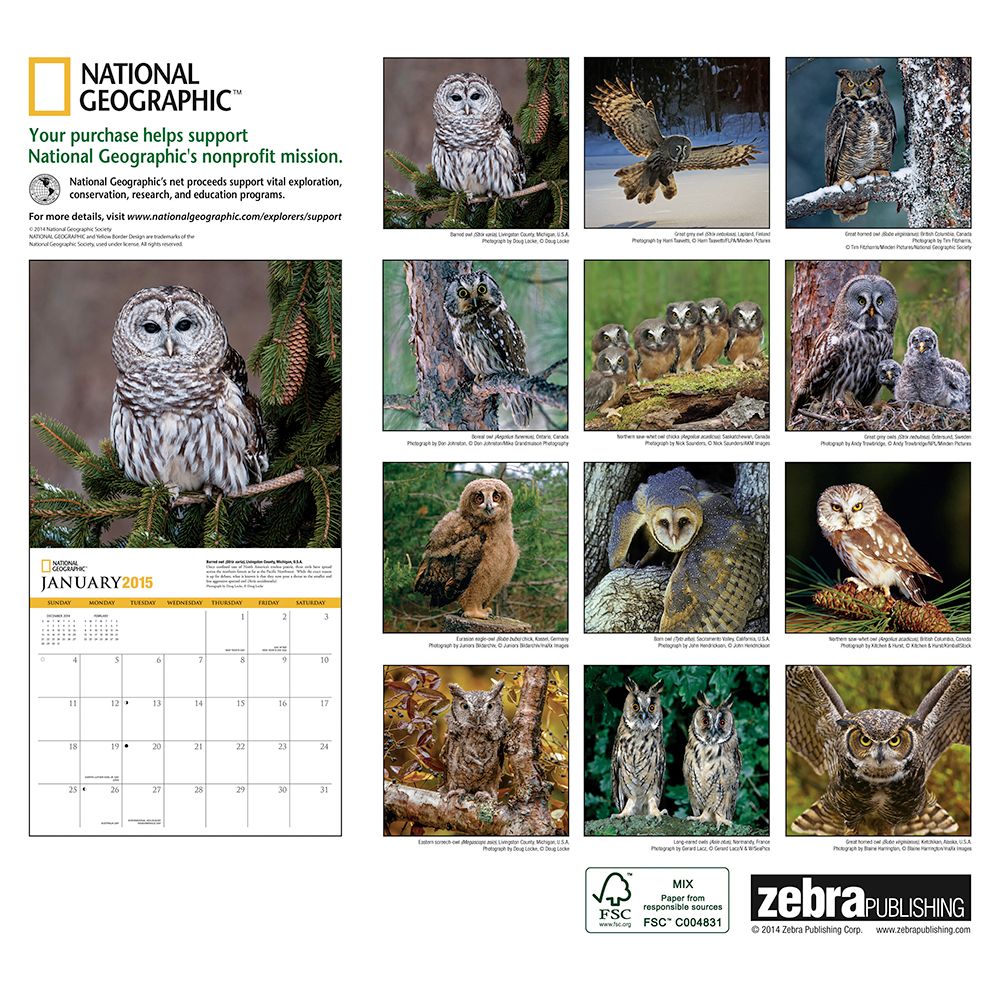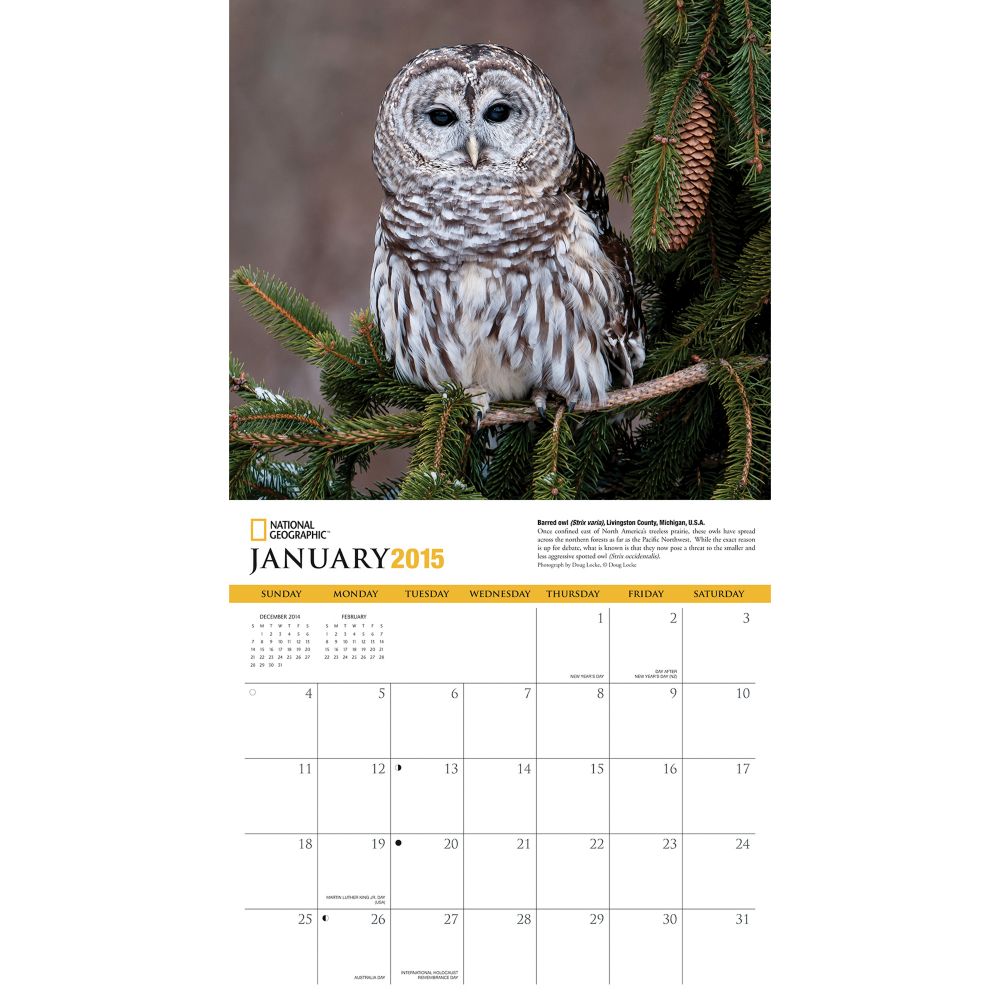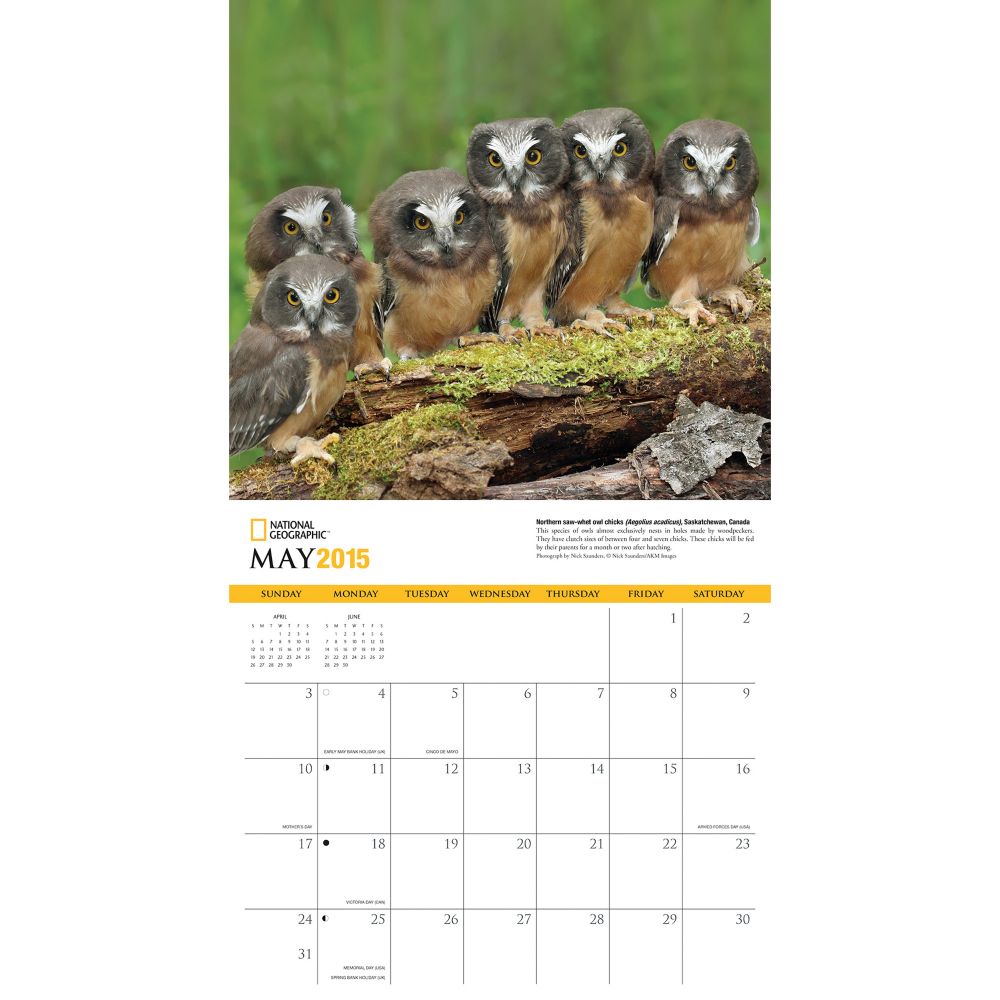 Overview
Hunters of the night and silent in flight, owls are truly marvelous creatures. These birds of prey have long existed in folklore and legends as symbols of wisdom, prosperity or plight. The award-winning, National Geographic Owls 2015 calendar features a stunning collection of photographs of a diverse array of owl species in their natural habitats.
Details
12-month calendar: January-December
13" x 24" open.
Mini-calendars of prior and following months, U.S. and International holidays, phases of the moon.