YourAmigo:Books:Calendars and Stationery:2015 National Geographic Horses Wall Calendar
2015 National Geographic Horses Wall Calendar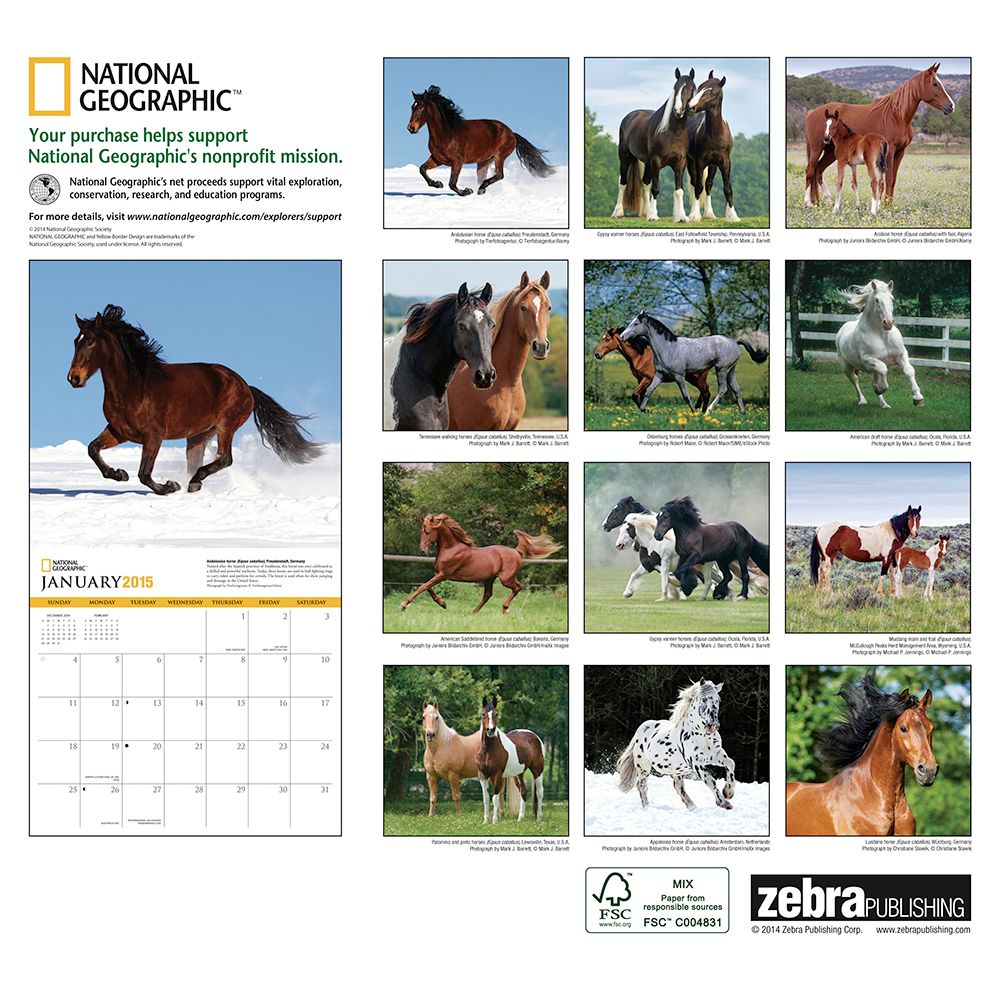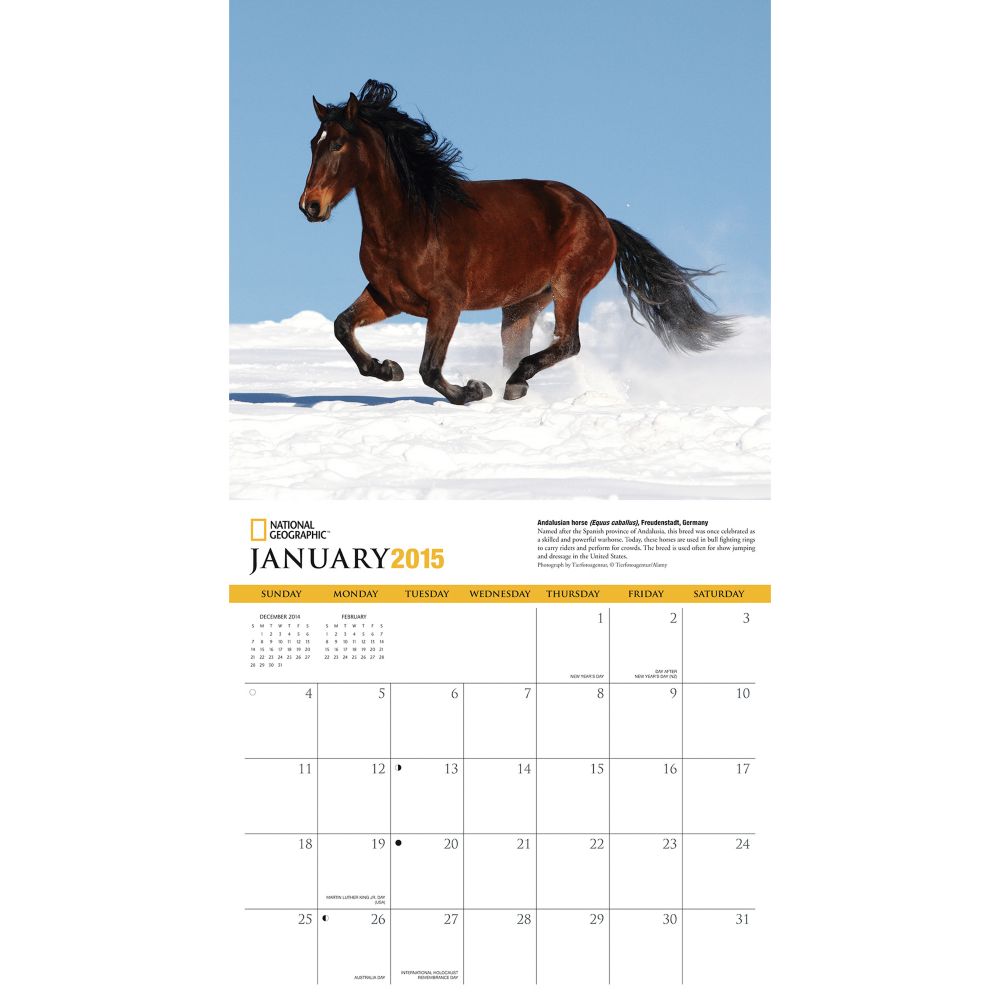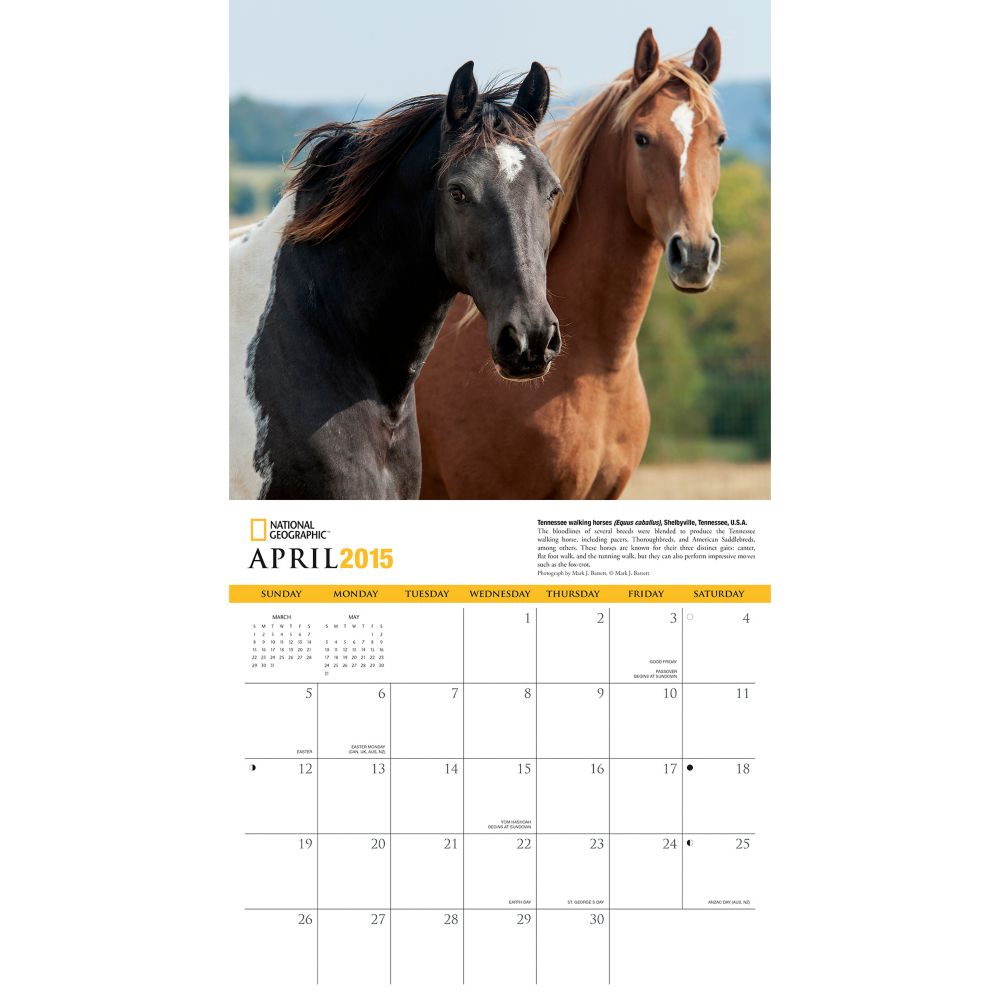 Overview
Horses and humans have an ancient relationship. Asian nomads probably domesticated the first horses some 4,000 years ago. Feral descendants of once-tame horses, like the free-roaming North American mustangs, can be found in many places around the world. National Geographic Horses wall calendar features twelve colorful photographs of these beautiful animals that have been so integral to human society and still hold a place of honor in many cultures.
Details
12-month calendar: January-December
13" x 24" open.
Mini-calendars of prior and following months, U.S. and International holidays, phases of the moon.