YourAmigo:Books:Calendars and Stationery:2014 National Geographic Wolves Wall Calendar
2014 National Geographic Wolves Wall Calendar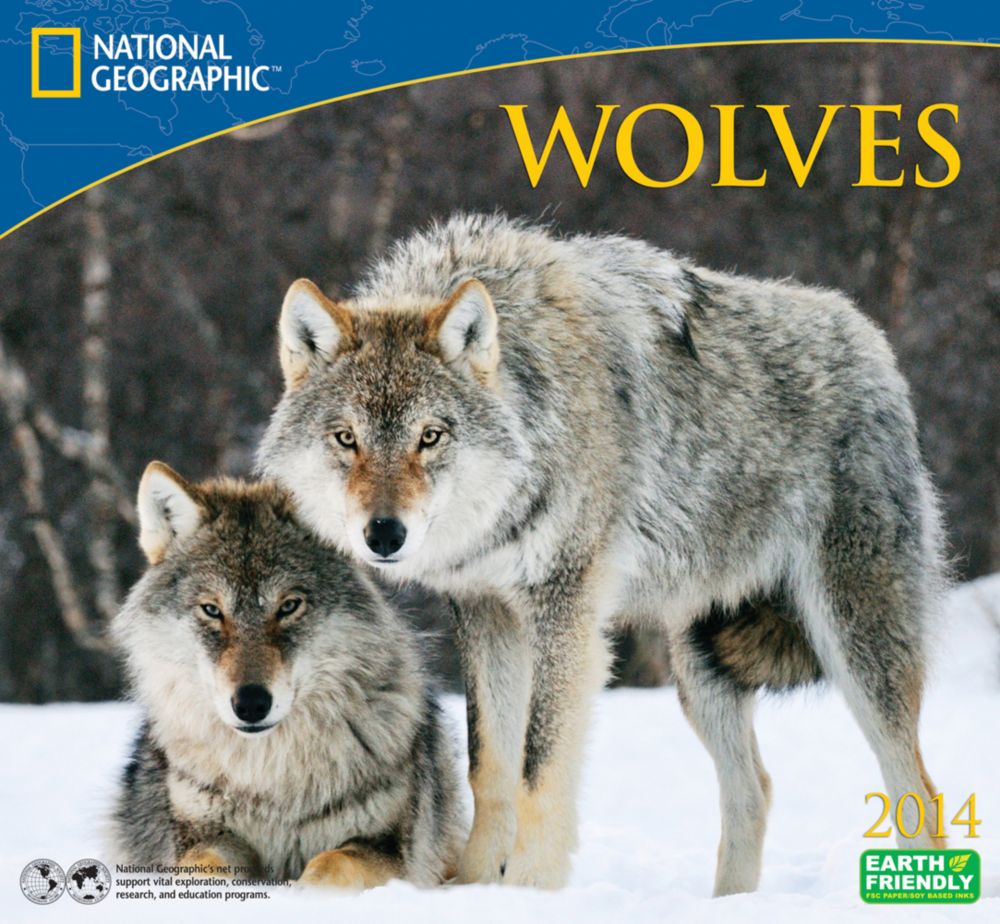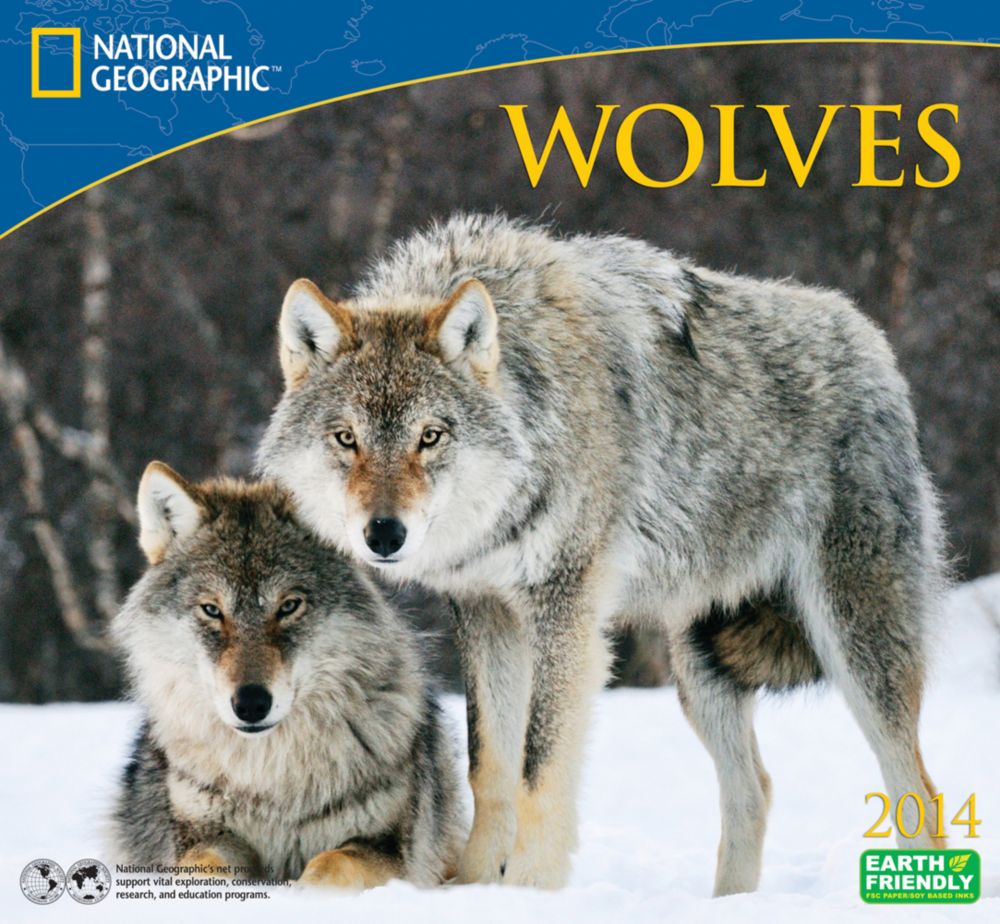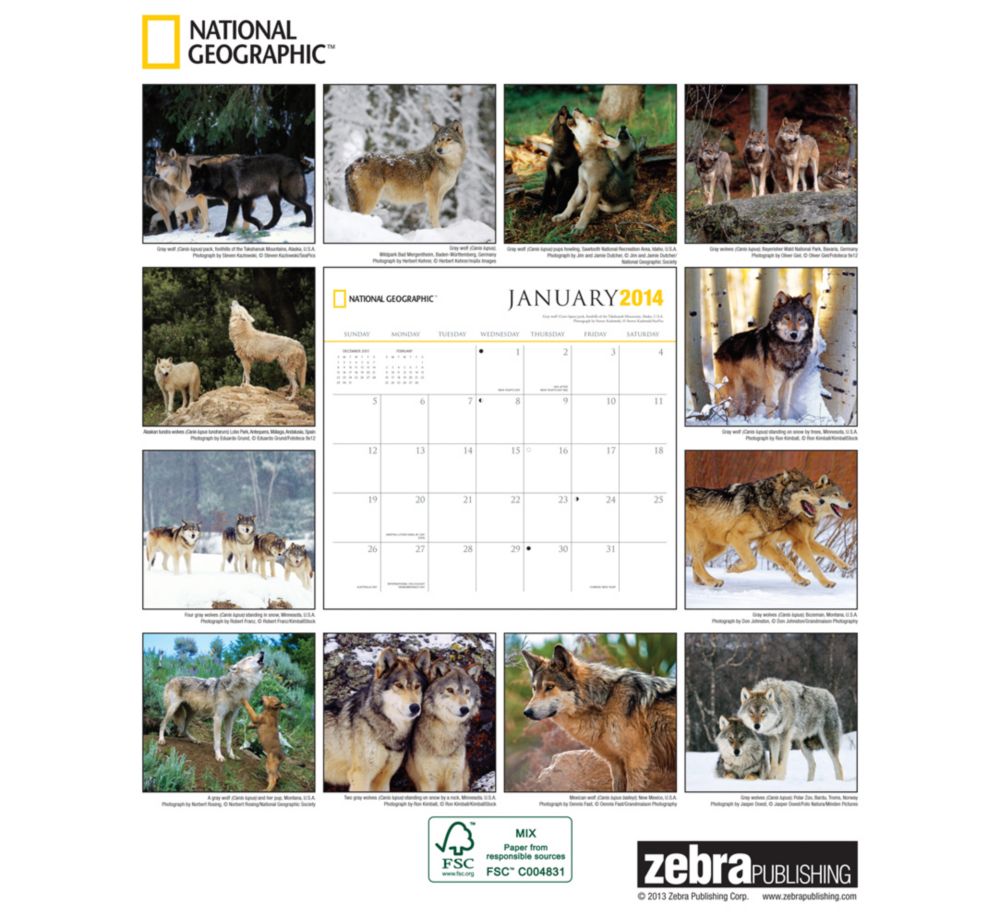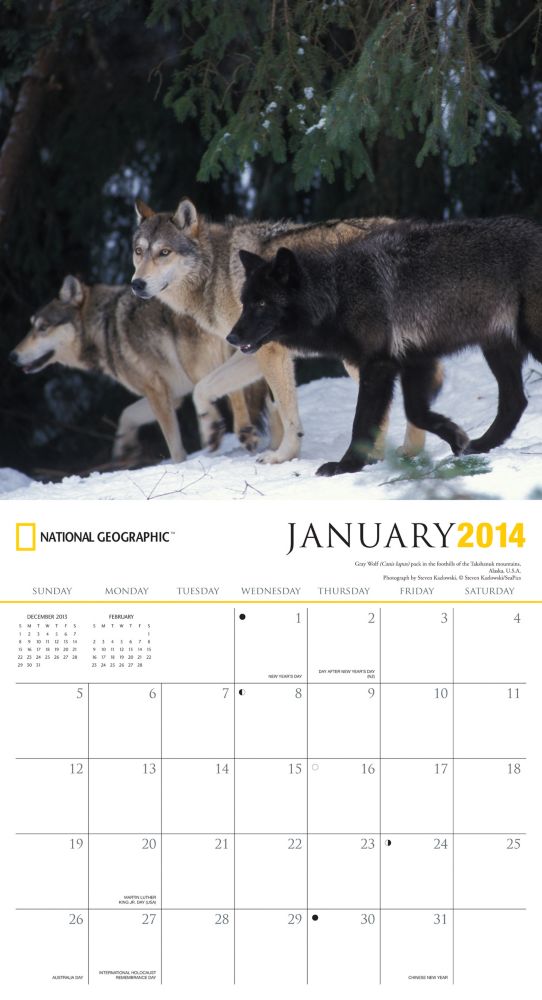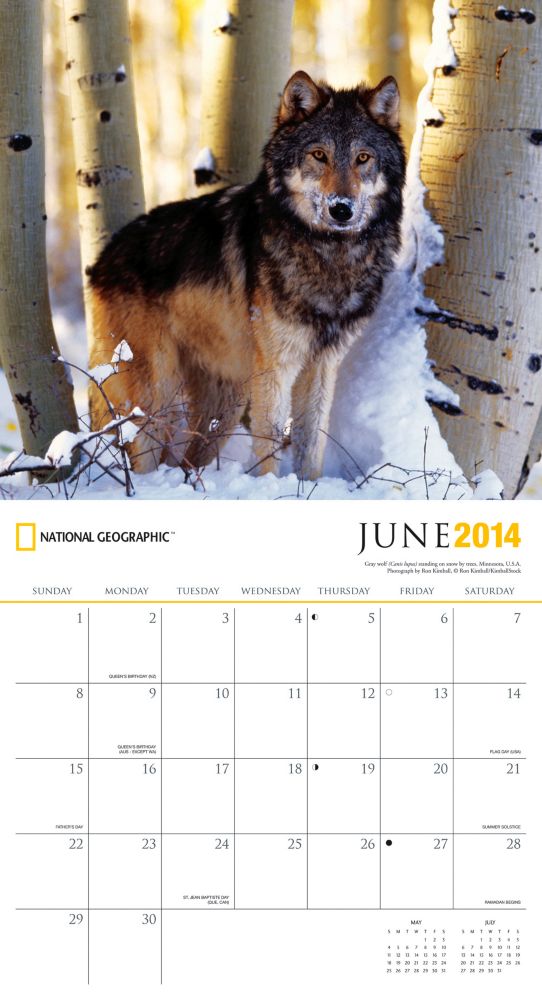 Overview
Wolves' wisdom and the social structure of the packs make them fascinating to study. Photographing these elusive animals is an enormous challenge, but National Geographic photographers have contributed twelve remarkable images to this incredible 2014 calendar, including gray wolves in Montana and a European wolf in Saarland, Germany.
Details
12-month calendar: January-December
13" x 24" open.
Mini-calendars of prior and following months, U.S. and International holidays, phases of the moon.