YourAmigo:Books:Calendars and Stationery:2014 National Geographic Tigers Wall Calendar
2014 National Geographic Tigers Wall Calendar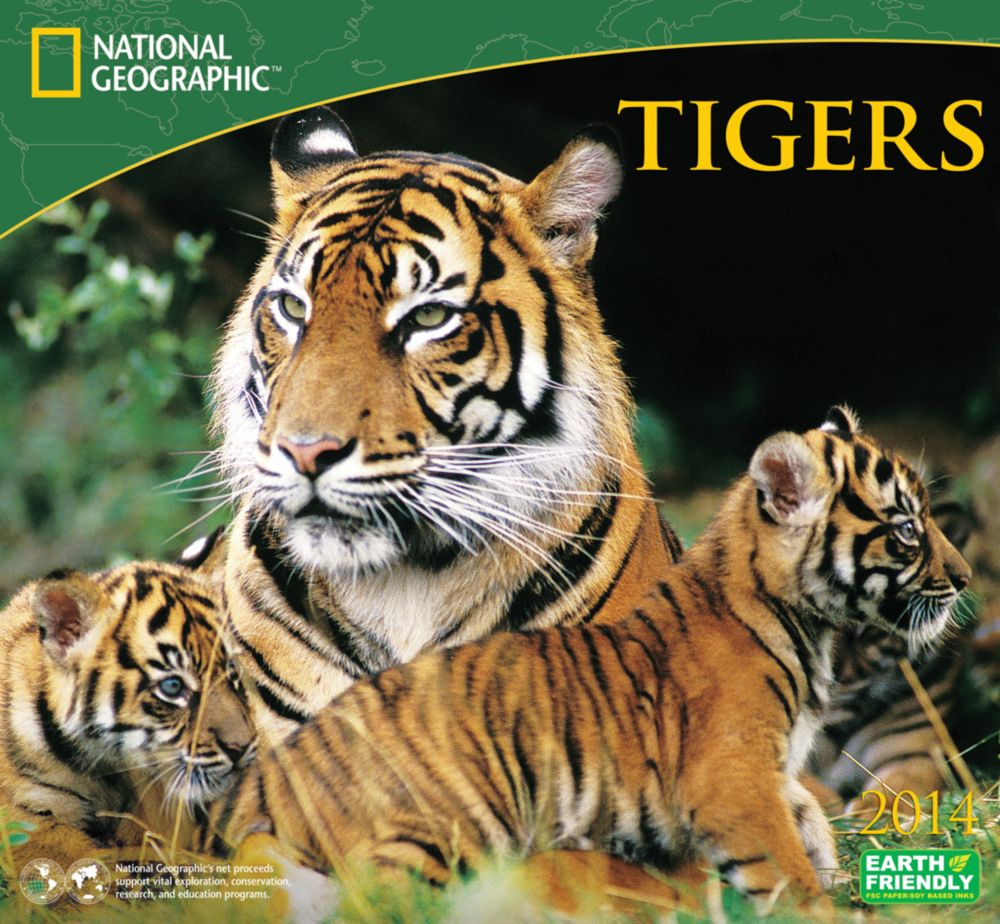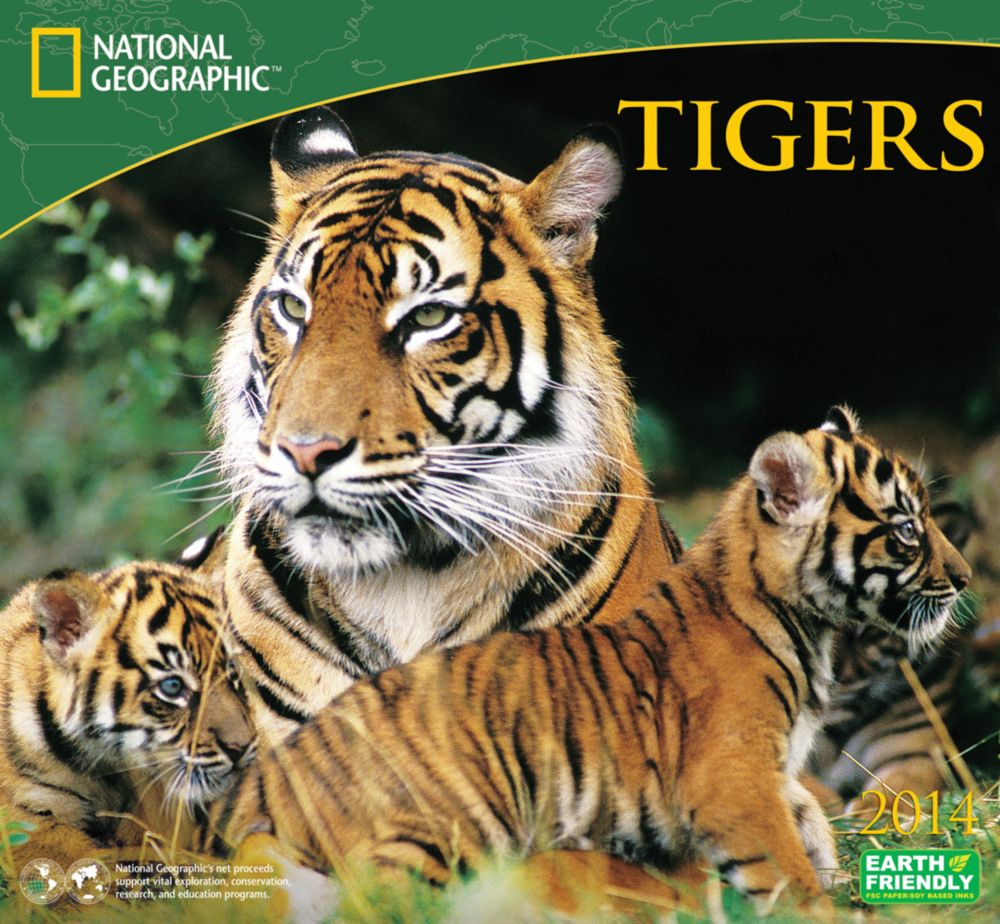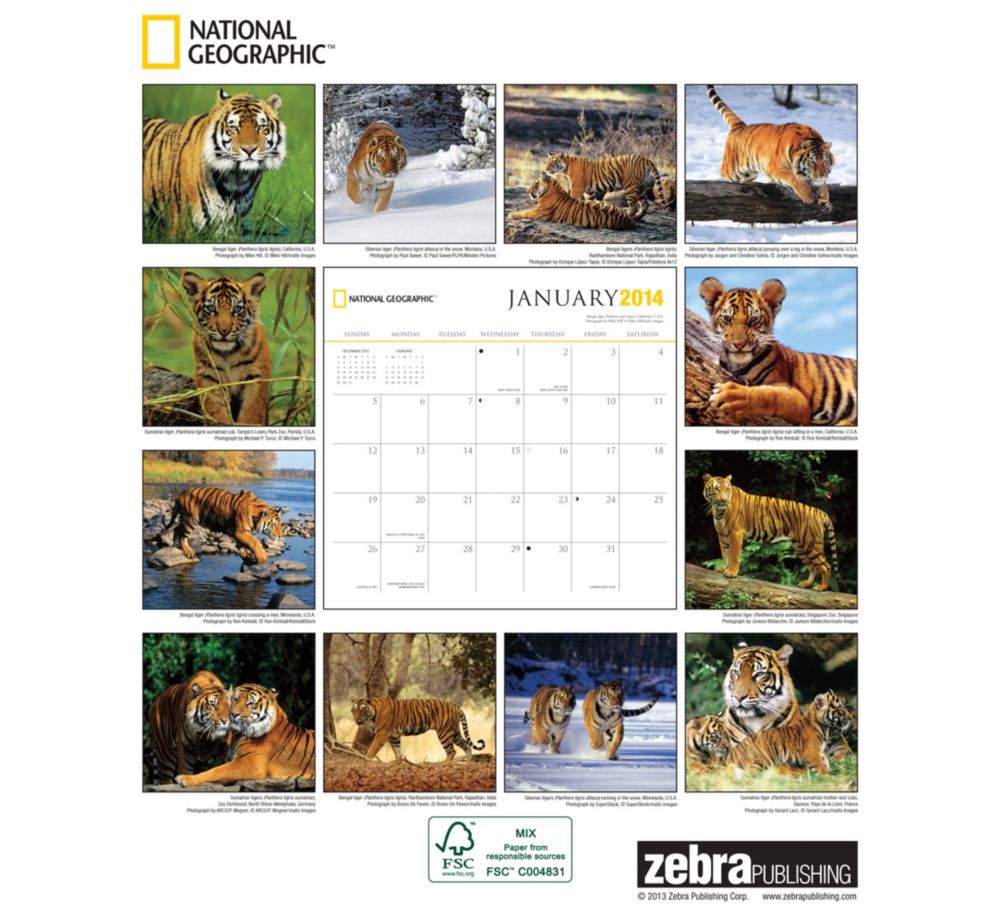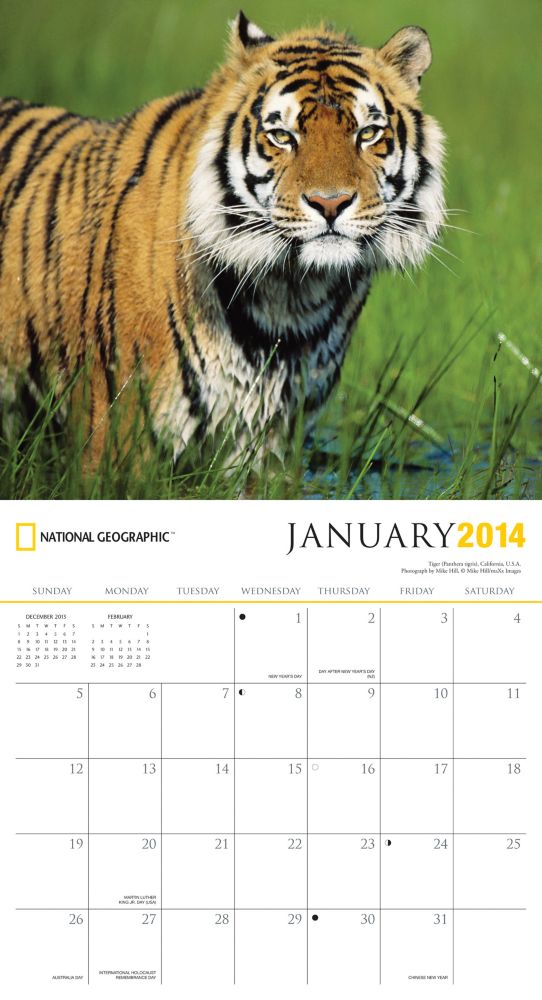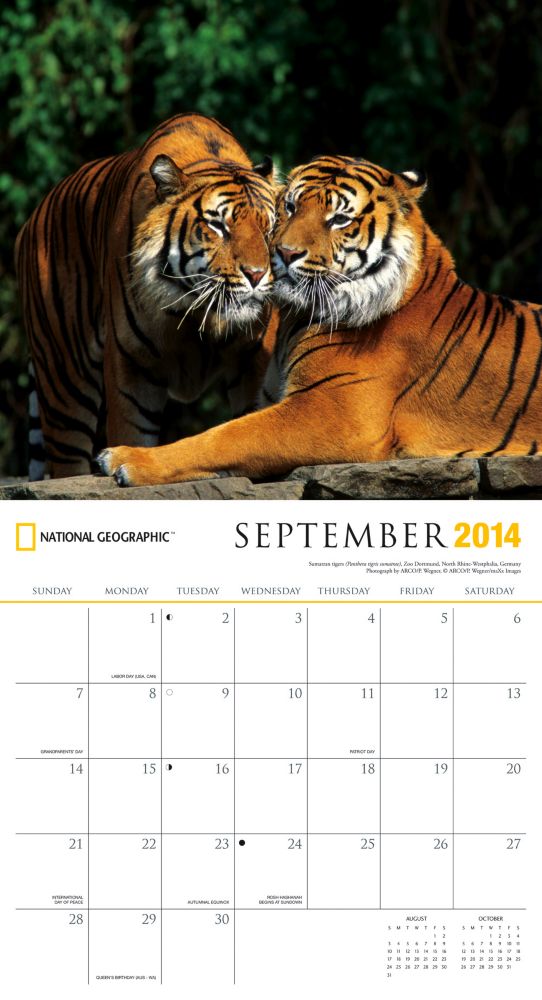 Overview
One of the most endangered species on our planet, there are probably less than 7,500 wild tigers left in the world. A 2008 survey suggests that there are fewer than 1,500 tigers on the entire Indian sub-continent. Several sub-species have already become extinct in the past century. These beautiful and graceful predators are celebrated in our calendar in all their wild glory.
Details
12-month calendar: January-December
13" x 24" open.
Mini-calendars of prior and following months, U.S. and International holidays, phases of the moon.