YourAmigo:Books:Calendars and Stationery:2014 National Geographic Polar Bears Wall Calendar
2014 National Geographic Polar Bears Wall Calendar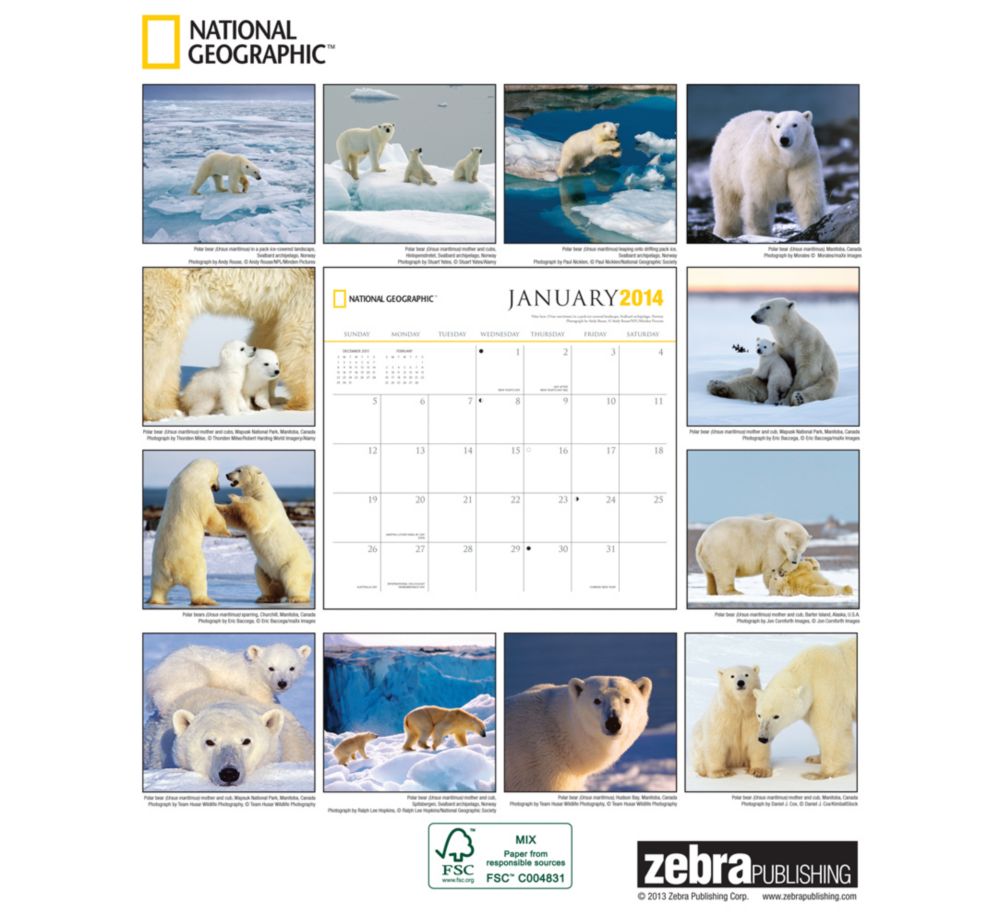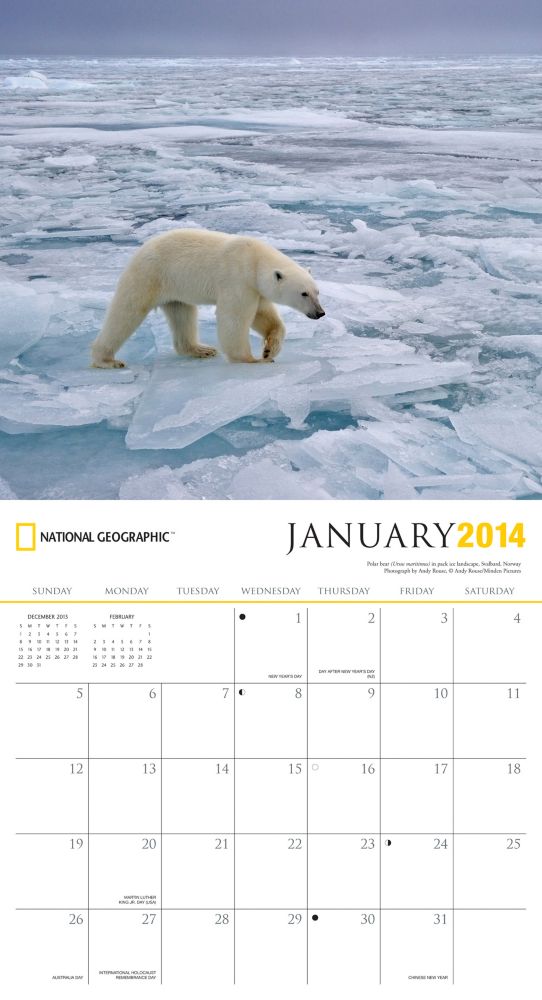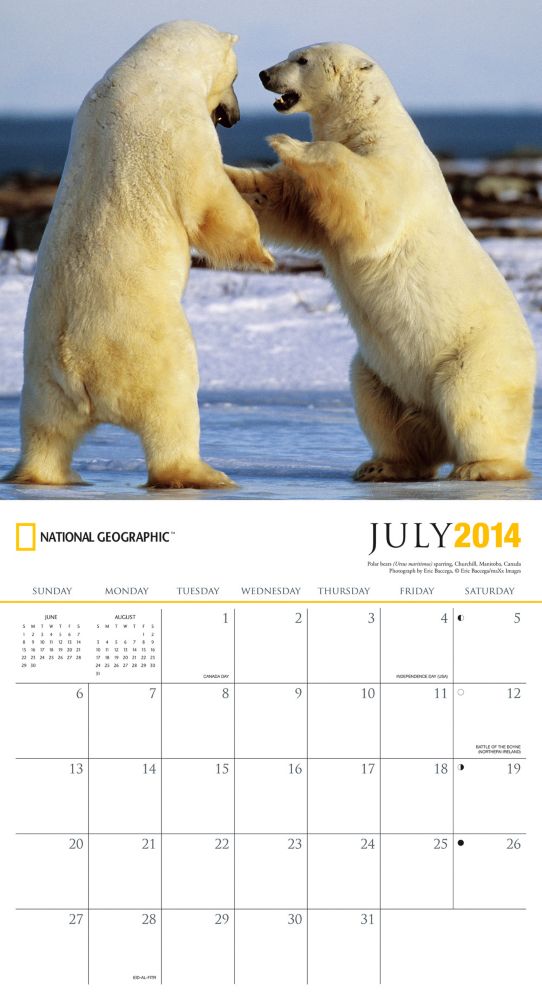 Overview
Did you know that a polar bear's skin is black underneath all that fur, and that their fur is actually translucent? It helps keep them warm in the winter and provides effective camouflage. This calendar is full of other interesting facts about polar bears and their lifestyle, not to mention twelve amazing photographs taken in locales like Manitoba, Canada, and the Svalbarg archipelago in Norway.
Details
12-month calendar: January-December
13" x 24" open.
Mini-calendars of prior and following months, U.S. and International holidays, phases of the moon.