YourAmigo:Books:Calendars and Stationery:2014 National Geographic Safari Wall Calendar
2014 National Geographic Safari Wall Calendar
Item # 2002178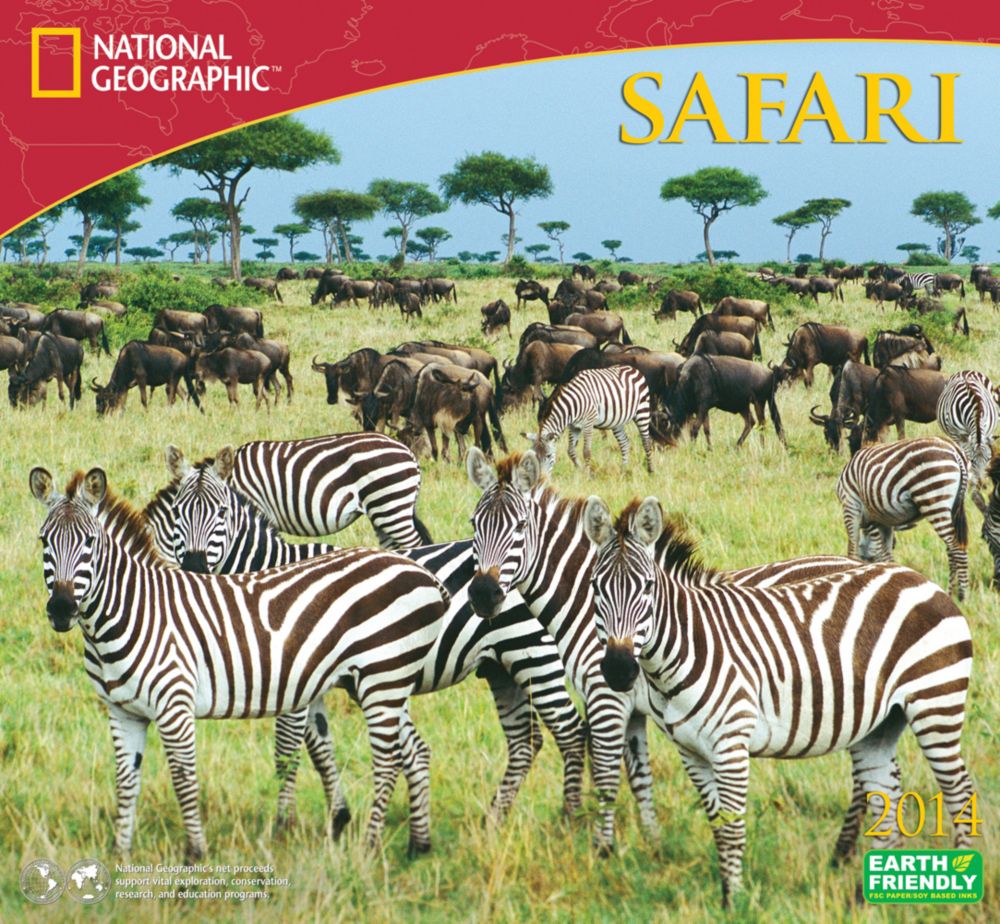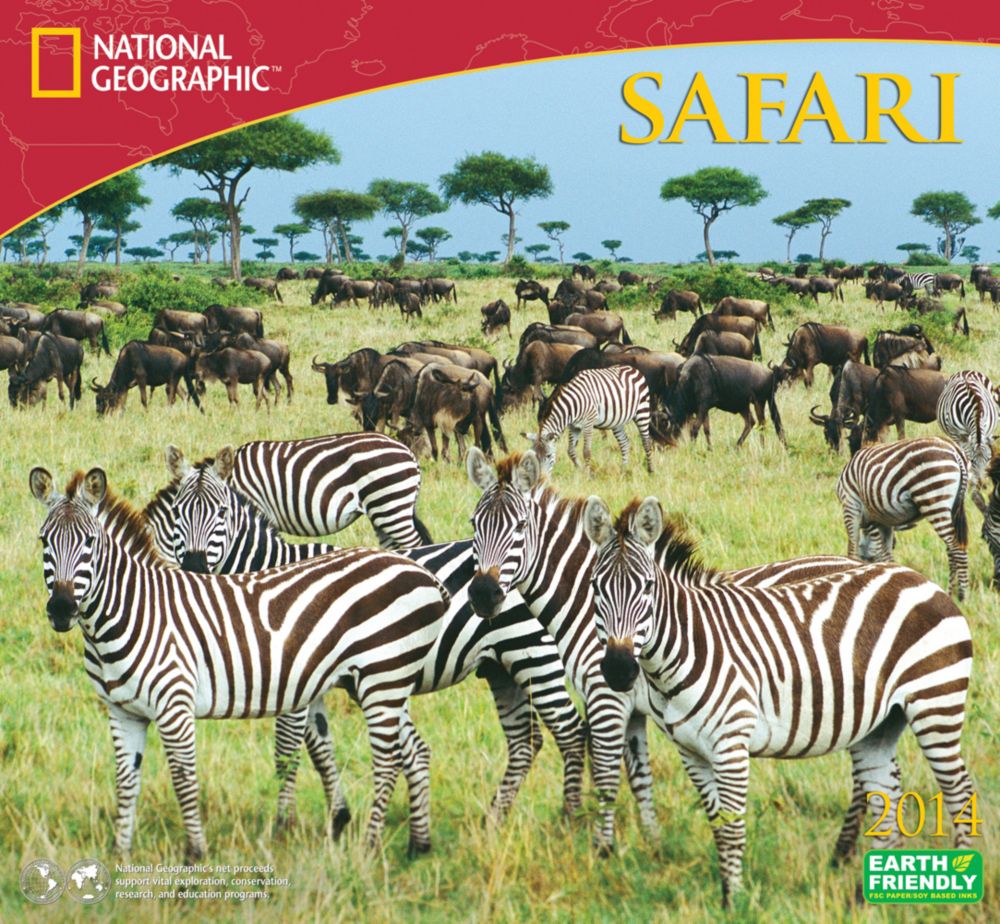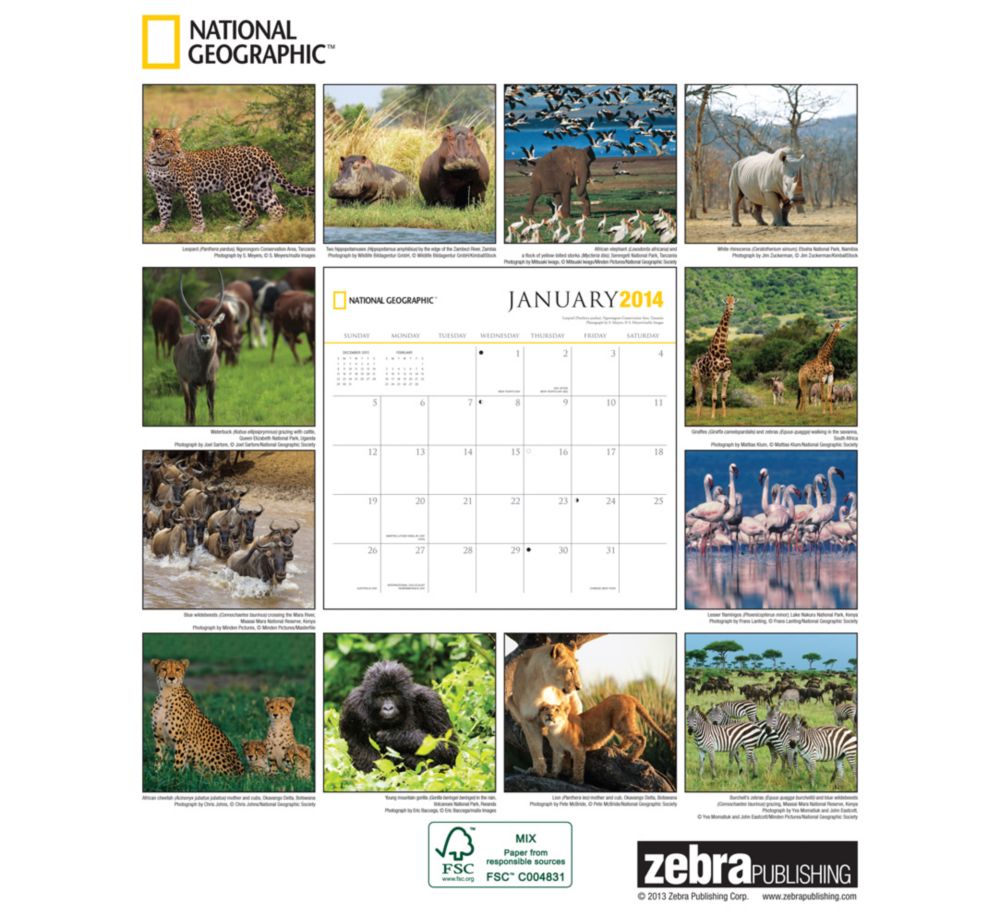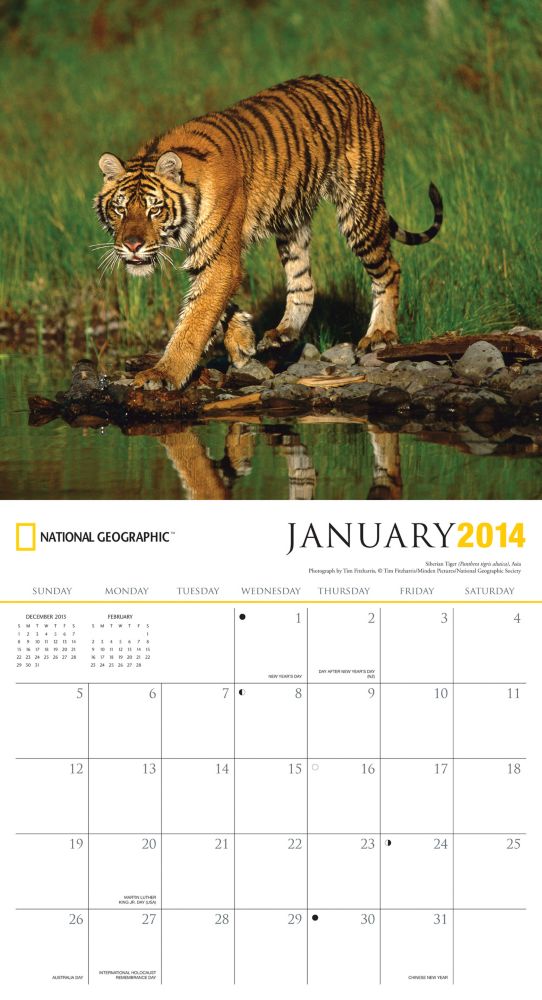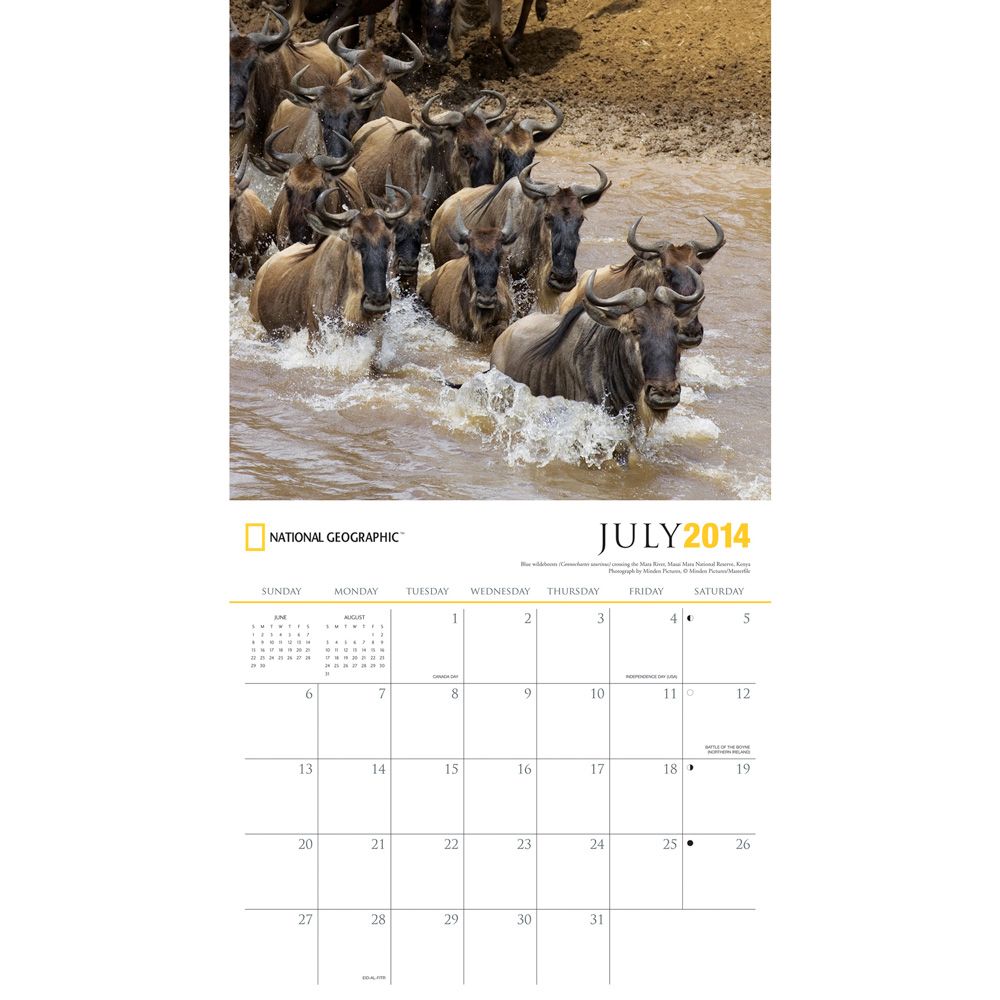 Overview
The African light gives the sky colors seen nowhere else on Earth, and has one of the more unique animal populations as well. Meet the elephants, lions, giraffes, zebras, hippos, and flamingos of the African wilderness with our 12-month safari calendar.
Details
12-month calendar: January-December
13" x 24" open.
Mini-calendars of prior and following months, U.S. and International holidays, phases of the moon.