YourAmigo:Books:Calendars and Stationery:2014 National Geographic Italy Wall Calendar
2014 National Geographic Italy Wall Calendar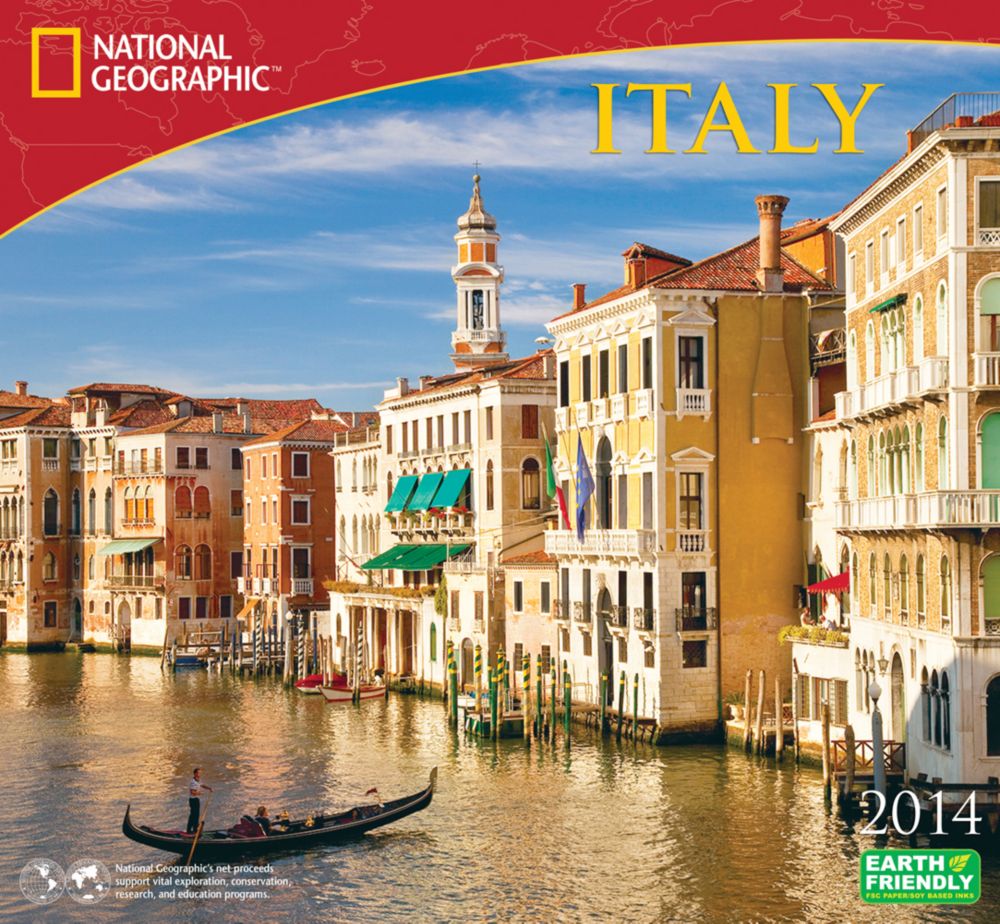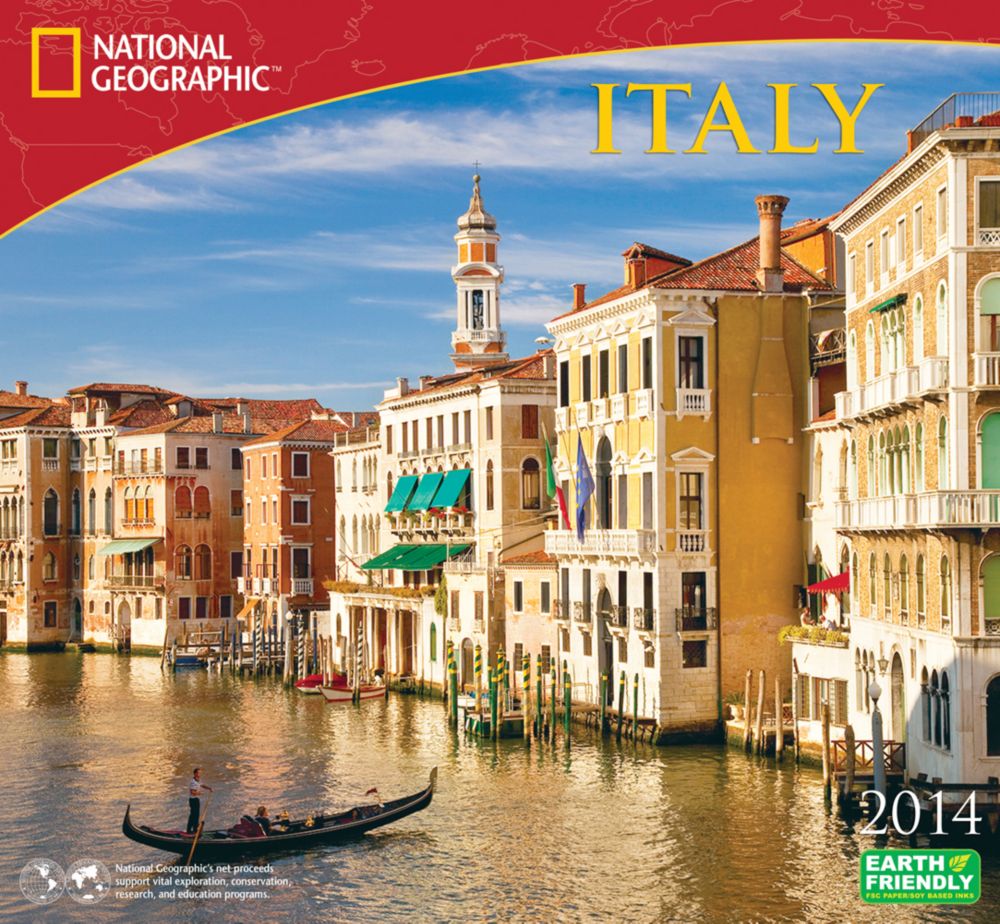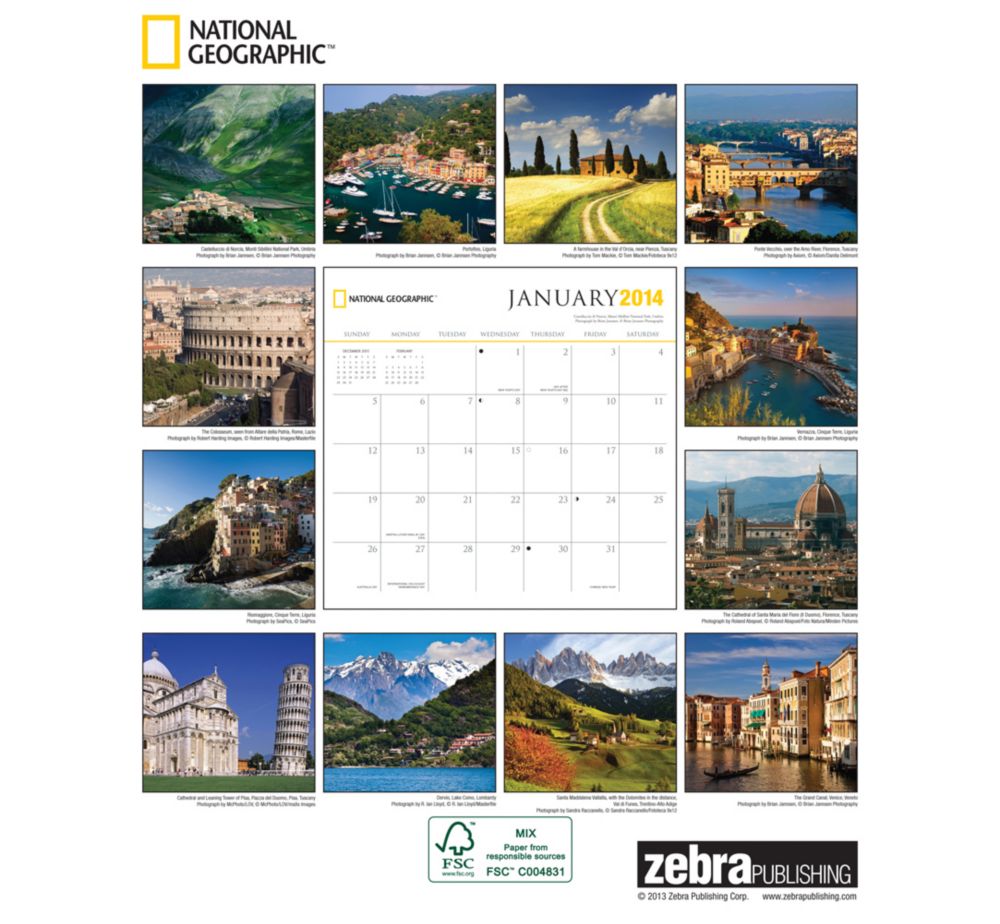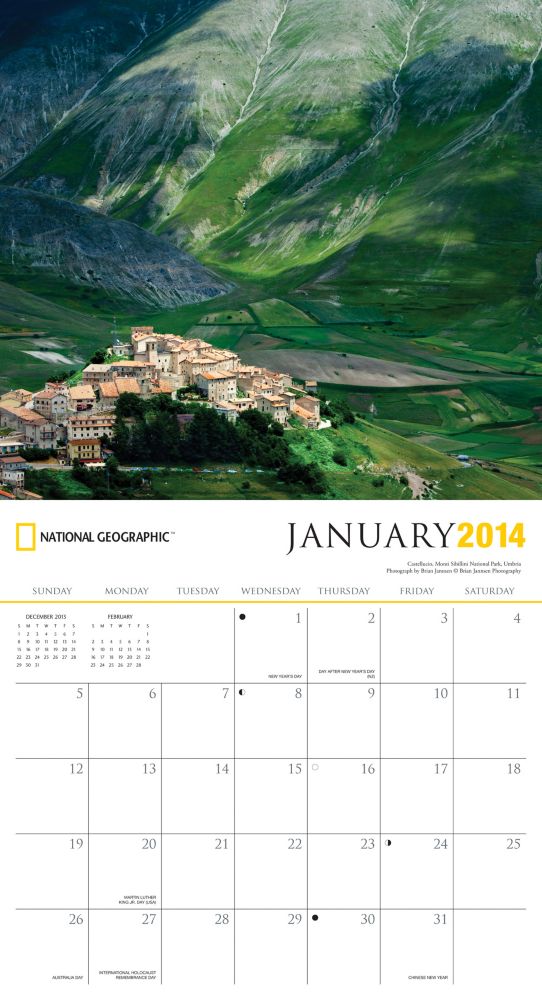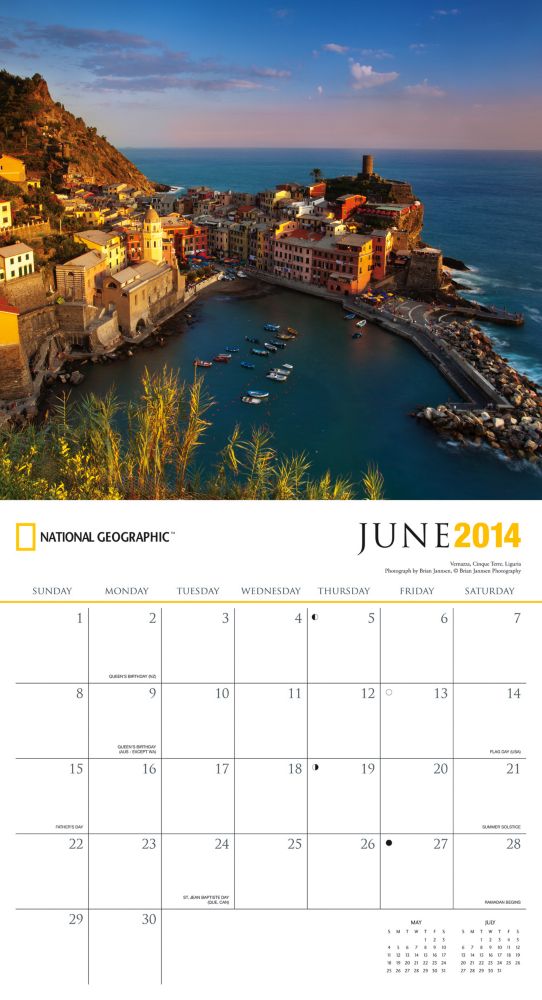 Overview
From landmarks like the Colosseum in Rome and the Leaning Tower of Pisa, to the shores of Lake Como, the sights of Italy to life in National Geographic's colorful 12-month calendar.
Details
12-month calendar: January-December
13" x 24" open.
Mini-calendars of prior and following months, U.S. and International holidays, phases of the moon.