YourAmigo:Books:Calendars and Stationery:2014 National Geographic Lighthouses Wall Calendar
2014 National Geographic Lighthouses Wall Calendar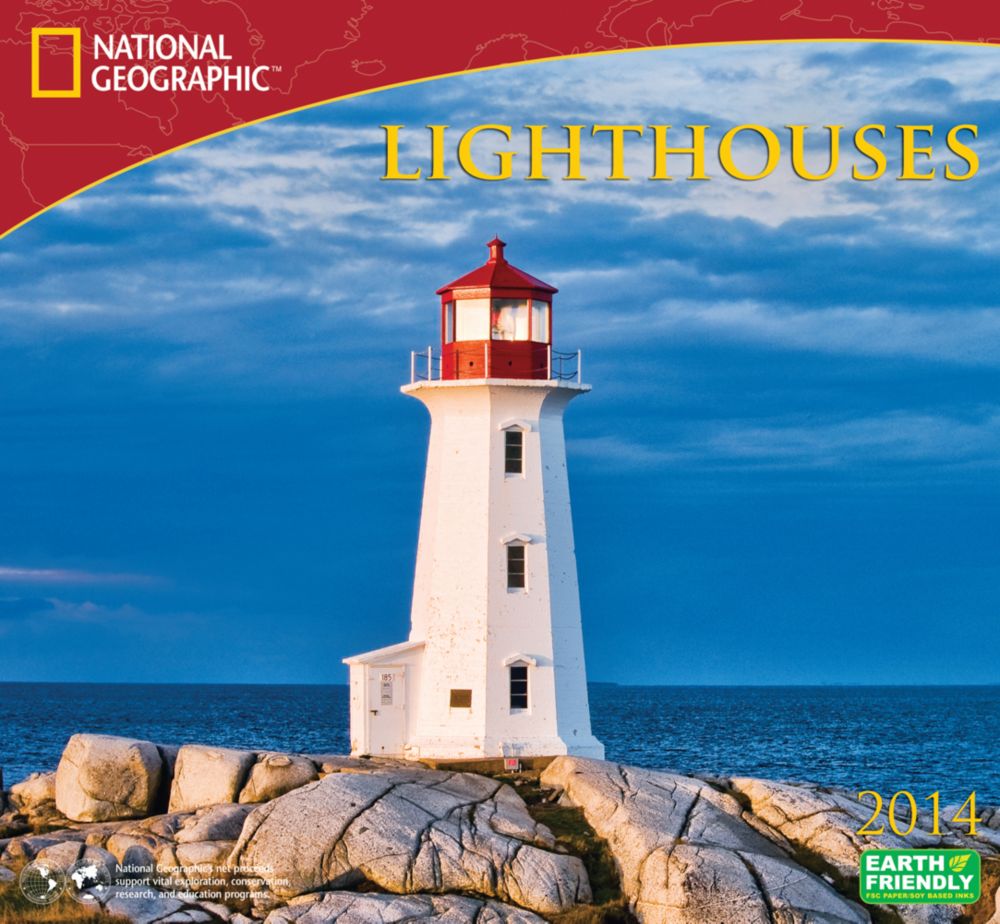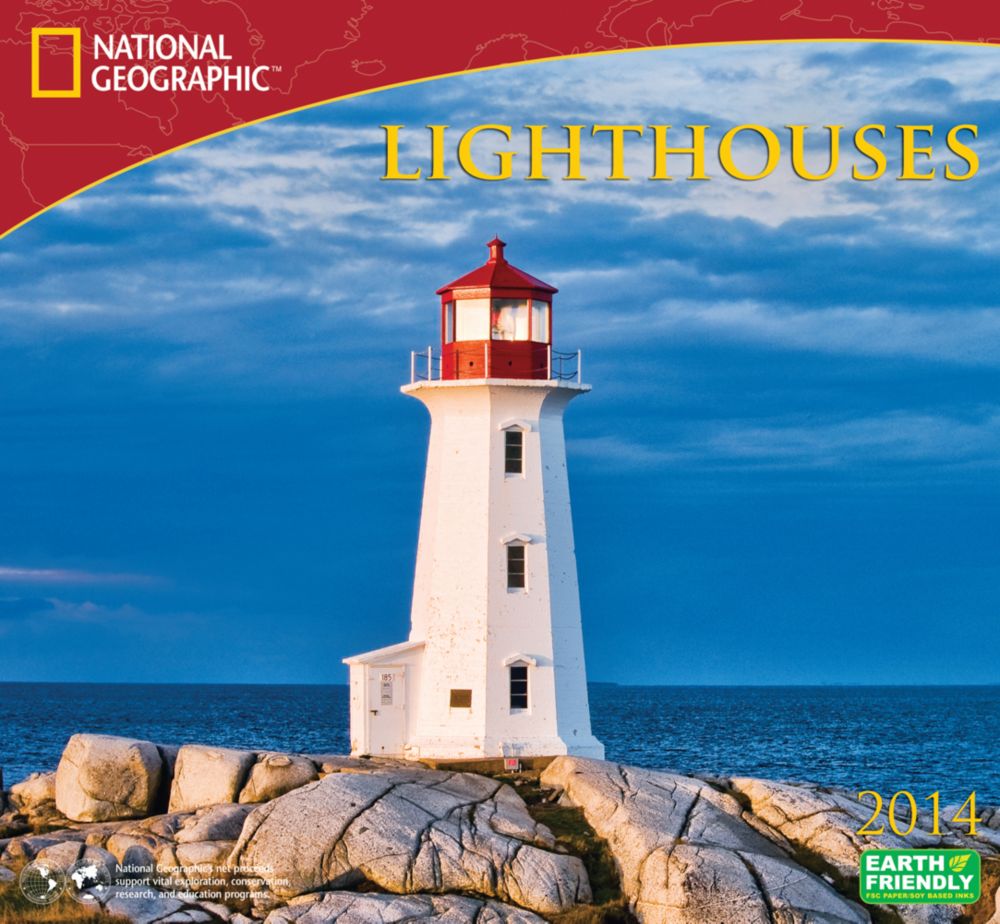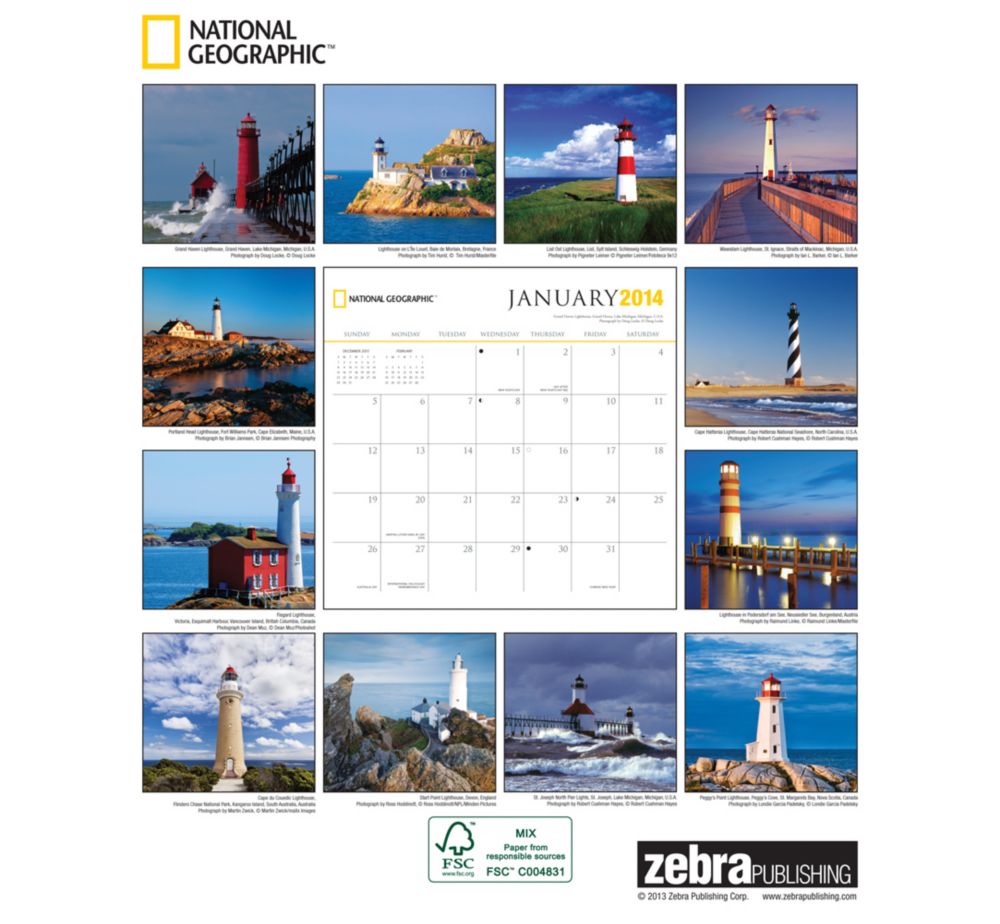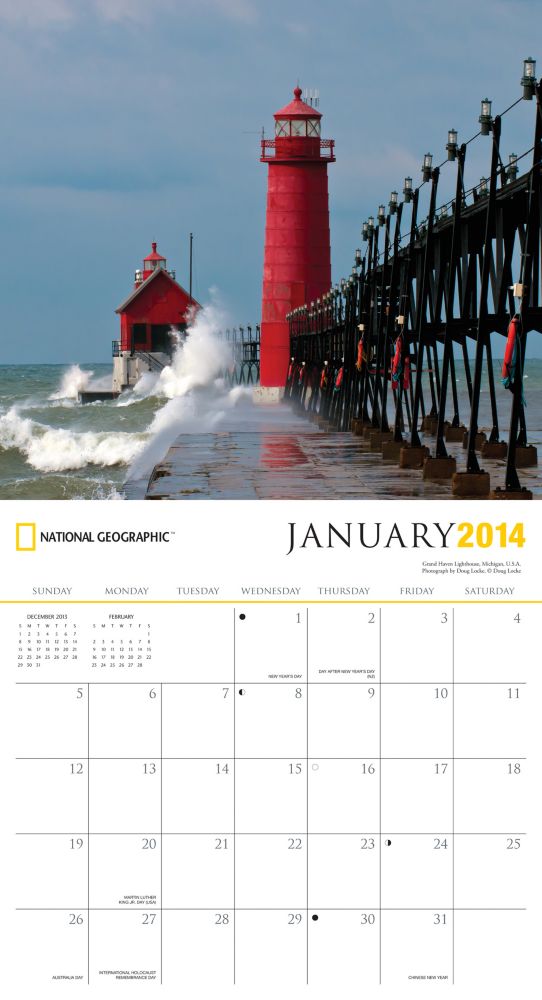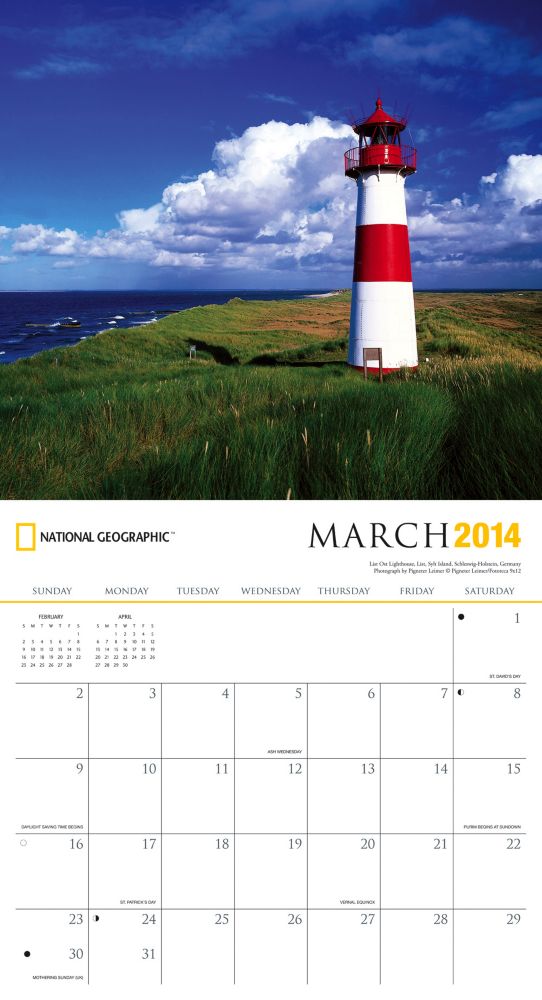 Overview
Modern navigational aids have rendered historic lighthouses obsolete but the fascination with their romance and history encourages the preservation of many of these landmarks. National Geographic Lighthouses 2014 captures the majesty of these monuments to the sea in a series of striking photographs. Each beacon of light is situated on an unspoiled coastal vantage point.
Details
12-month calendar: January-December
13" x 24" open.
Mini-calendars of prior and following months, U.S. and International holidays, phases of the moon.