YourAmigo:Books:Calendars and Stationery:2014 National Geographic National Parks & Monuments Wall Calendar
2014 National Geographic National Parks & Monuments Wall Calendar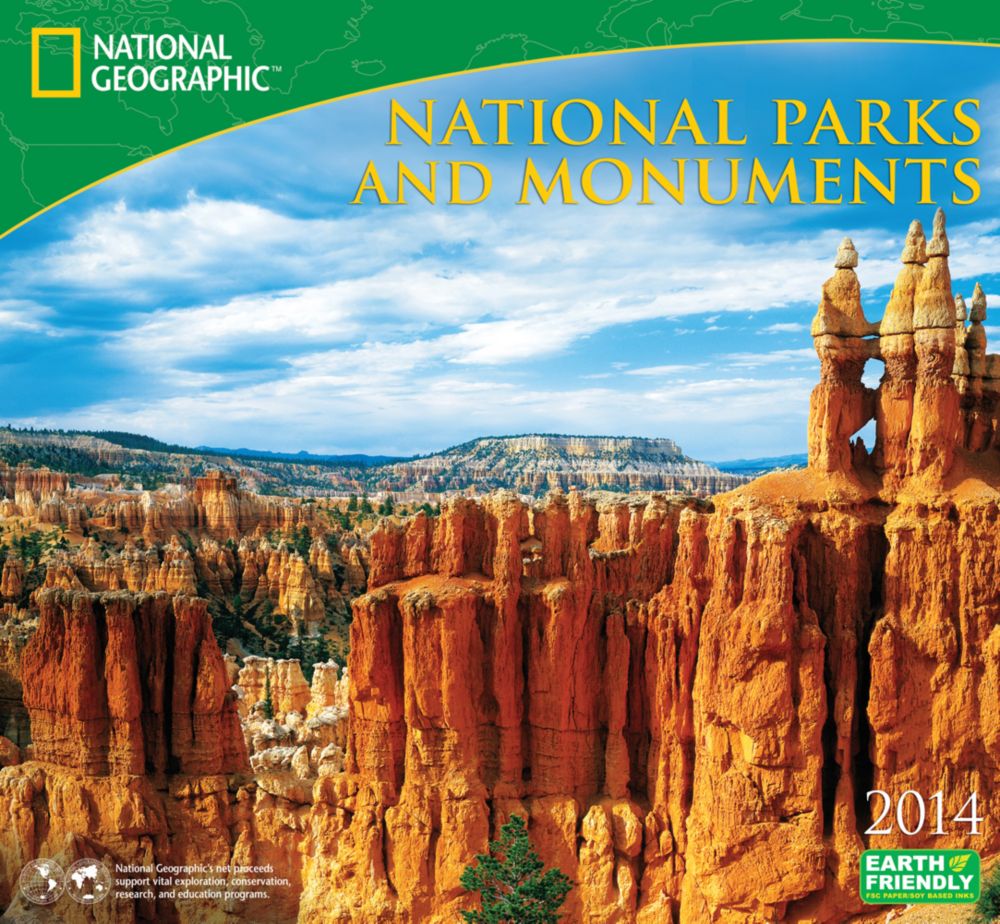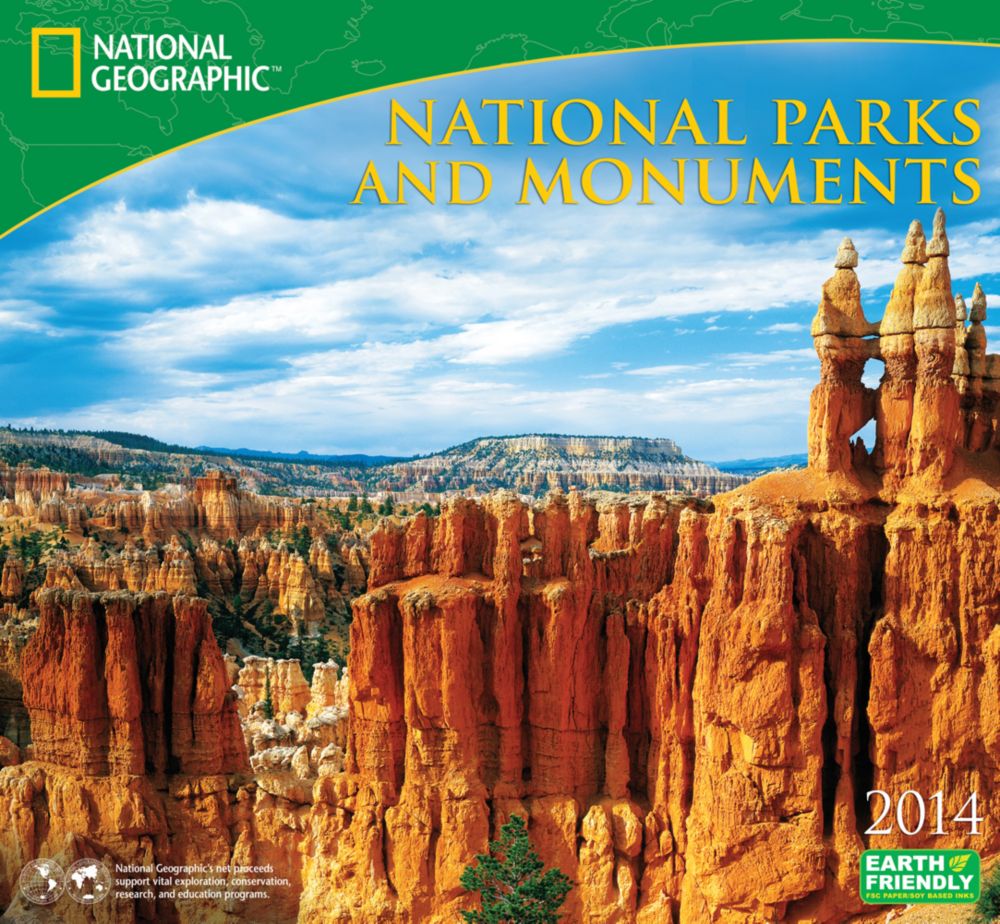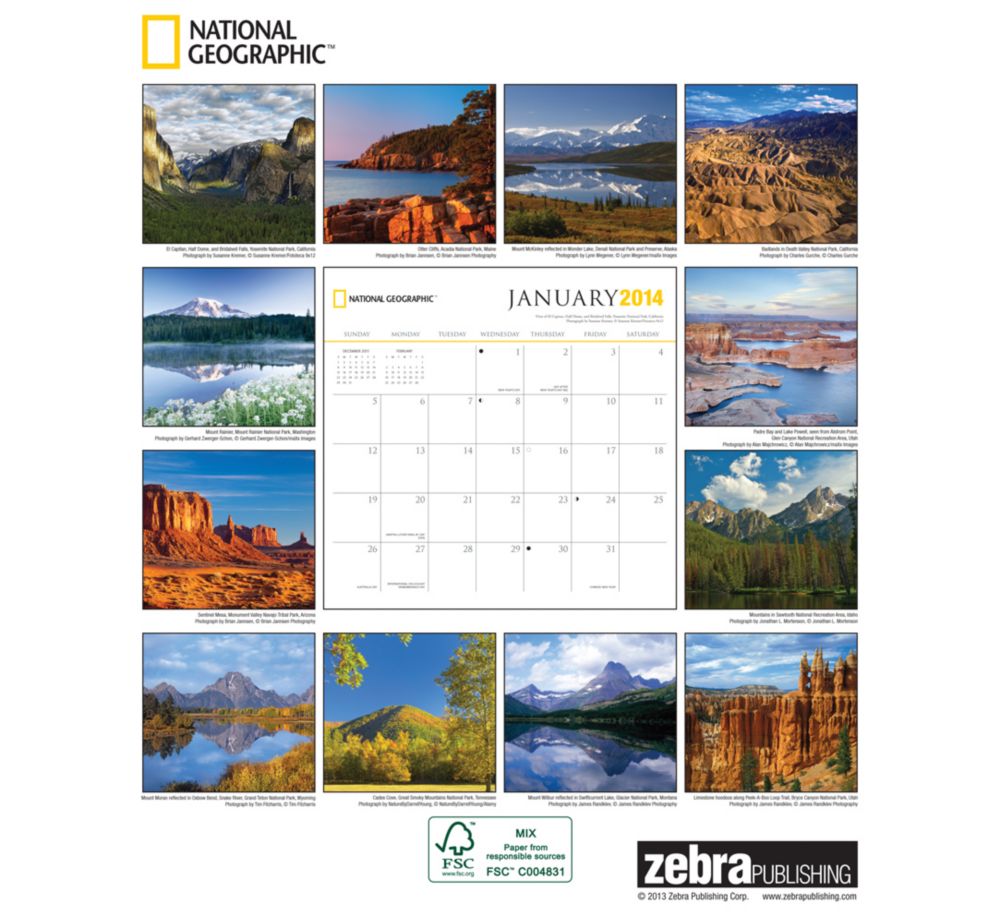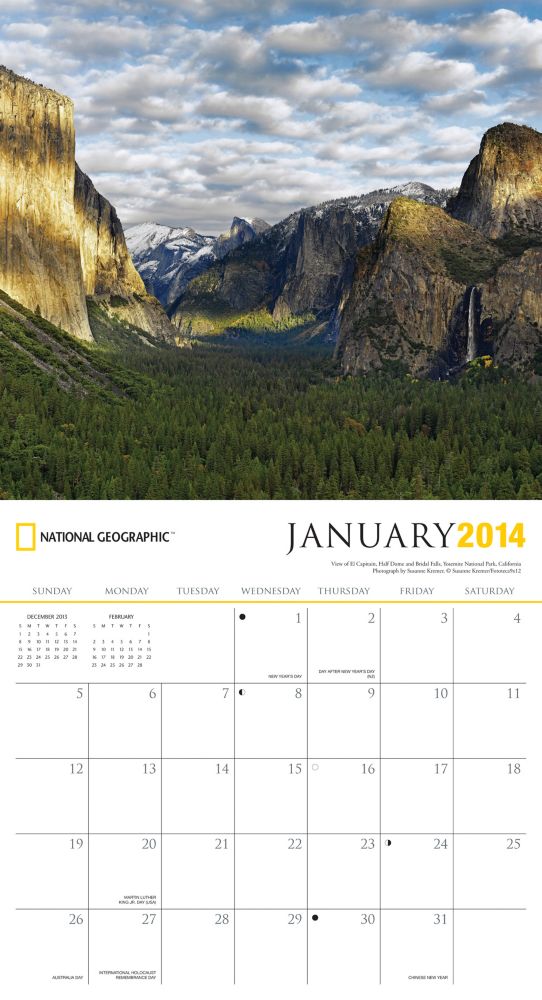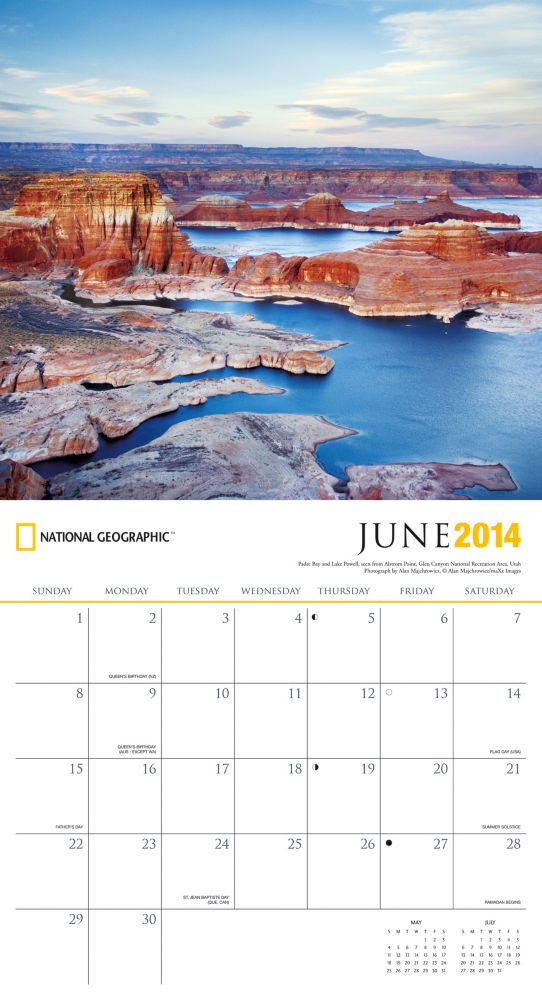 Overview
From Acadia National Park in Maine, to the Great Smoky Mountains in Tennessee, to Death Valley in California, this U.S. National Parks and Monuments calendar highlights the truly spectacular landscapes that the country prides itself on. Hopefully it will inspire you to explore and protect these natural treasures.
Details
12-month calendar: January-December
13" x 24" open.
Mini-calendars of prior and following months, U.S. and International holidays, phases of the moon.