YourAmigo:Member Products:African Lion Cub ''Cause An Uproar'' Shirt - Youth Sizes
African Lion Cub ''Cause An Uproar'' Shirt - Youth Sizes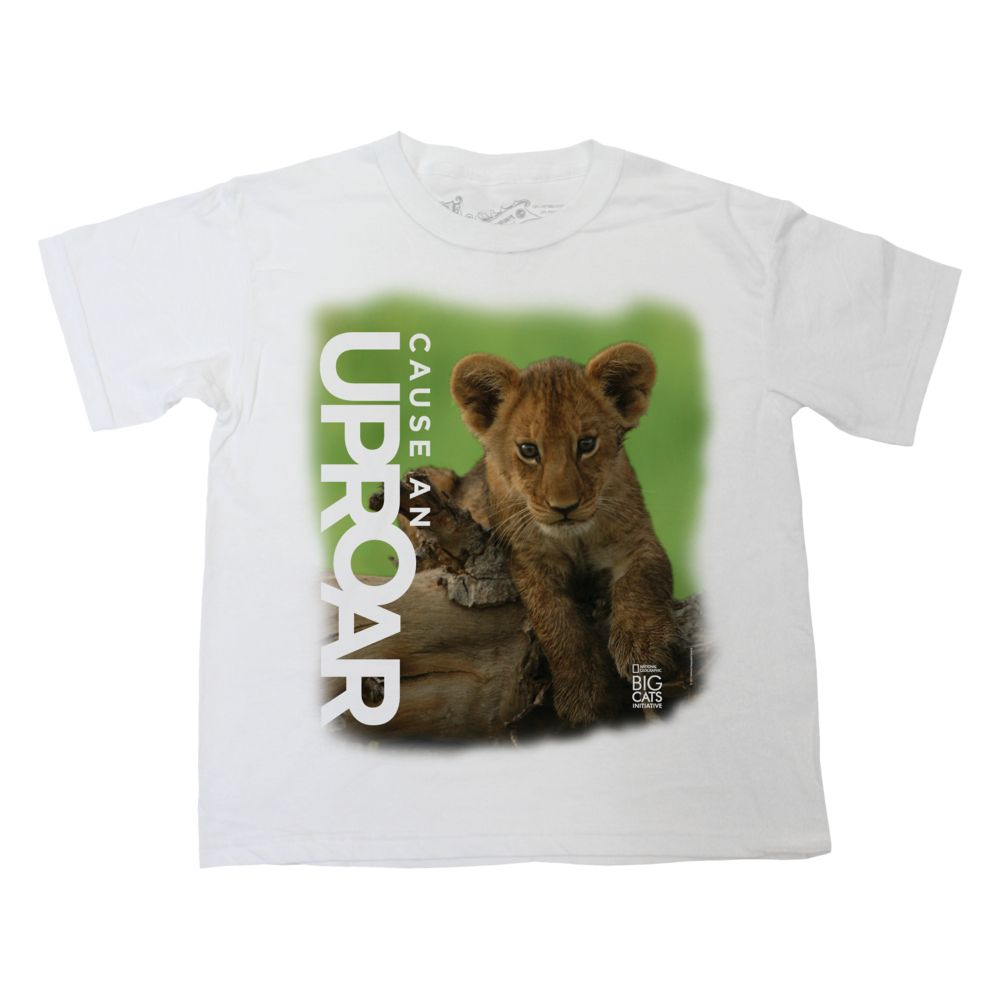 Overview
Cause an uproar on behalf of the world's endangered big cats with this sweet lion cub T-shirt.
National Geographic's net proceeds from the sale of Cause An Uproar merchandise go to the National Geographic Big Cats Initiative. This initiative is dedicated to halting the decline of big cats through on-the-ground conservation projects. Cause An Uproar to save big cats today. Find out more at causeanuproar.org.
Details
Imported. 50% cotton 50% polyester.