YourAmigo:Member Products:Mughal Jewel Reversible Block-print Duvet Cover
Mughal Jewel Reversible Block-print Duvet Cover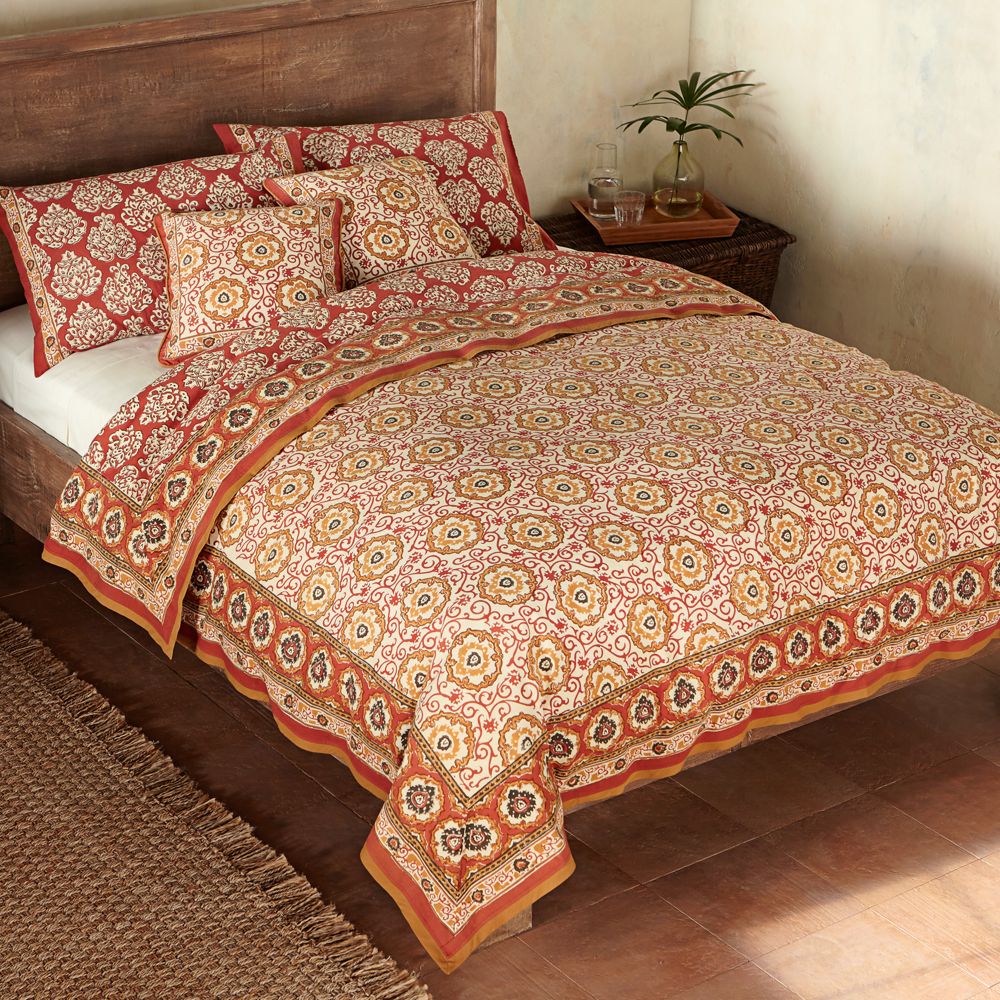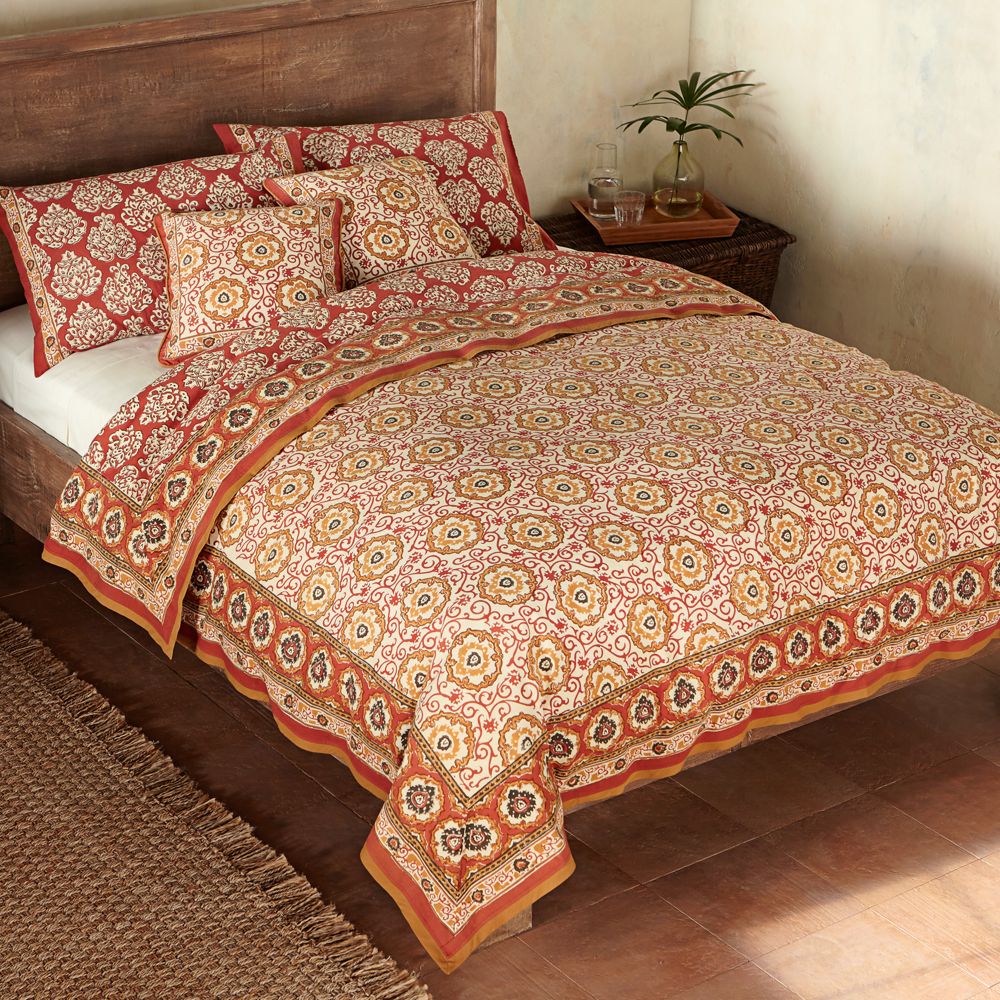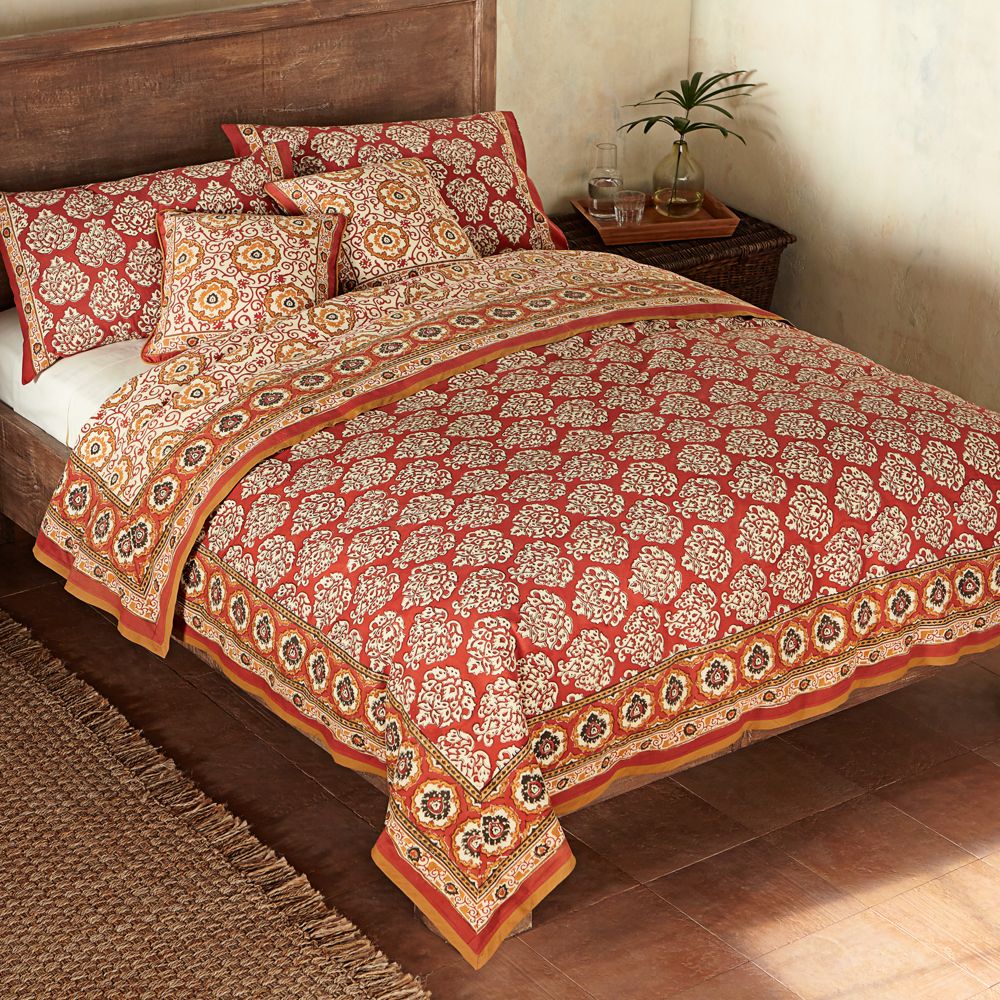 Overview
The Mughal Empire dominated the Indian subcontinent in the late 17th and early 18th centuries. The shahs spared no luxury, even when the court was on the move during a military campaign or hunting expedition. Printed cottons such as these would have made tent "walls" in the northern Indian desert. The print in this reversible cotton duvet, inspired by the intricate metalwork settings of Mughal jewelry, requires as many as 12 separate blocks to achieve the layers of color and pattern.
Details
Hand-block-printed in Rajasthan, India. 100% cotton.
Full/Queen duvet: 90"W x 94"L
King: 106"W x 94"L
Care Info
Machine wash cold.