YourAmigo:Maps:Wall Maps:Classic Maps:1967 Vietnam, Cambodia, Laos, and Thailand Map, Laminated
1967 Vietnam, Cambodia, Laos, and Thailand Map, Laminated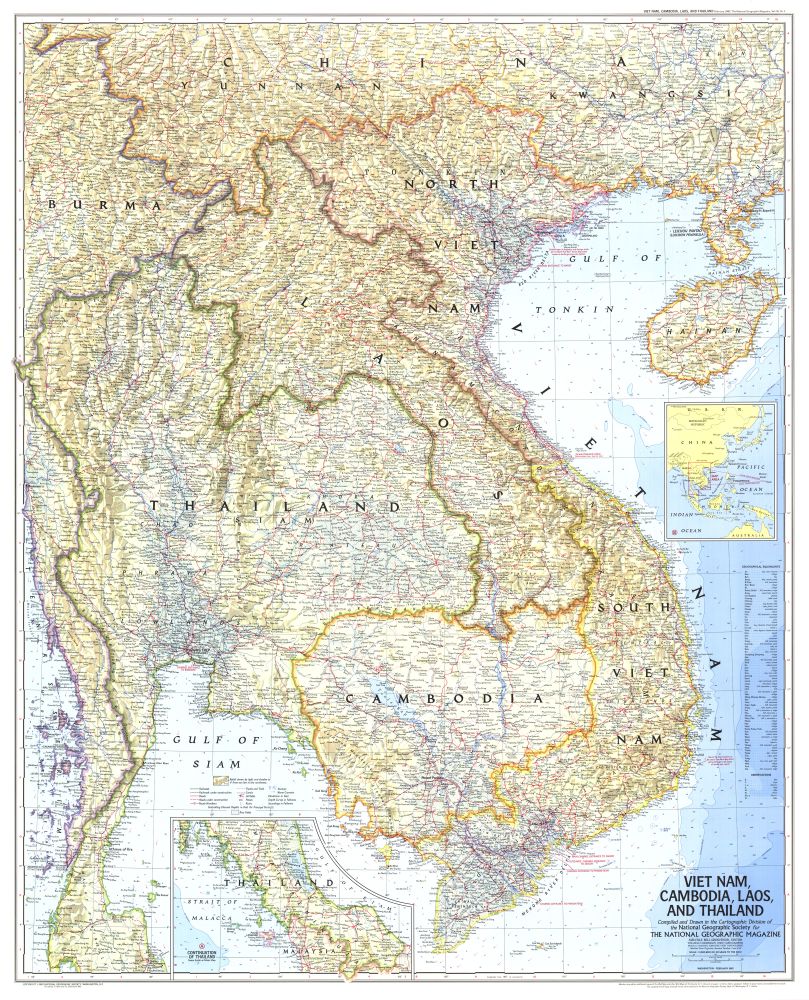 Overview
Published in February 1967 with the article "Behind the Headlines in Viet Nam," this map covers Vietnam, Cambodia, Laos, and Thailand (Siam). It makes a great companion to the map of the same region published in 1965. This version is laminated—featuring a "write and wipe" surface and durable plastic covering.
Map features: Inset of the Continuation of Thailand; relief shown by light and shadow as if from sun low in the northwest; geographical equivalents; railroads and roads (both existing and under construction), route numbers, tracks and trails, airfields, and canals; warm currents and channel depths for principal ports; rice fields, swamps, rivers, and lakes.
Delivery Information:
Not available outside of the U.S.
Please allow 2-3 weeks for delivery
About Our Maps
National Geographic is a renowned authority in cartography. For 120 years the Society's maps have helped spread geographic knowledge around the globe. A vast database allows National Geographic to combine the latest data gained by space-age technology with innovative digital mapping techniques to create state-of-the-art political, physical, and thematic maps. The Society's meticulous research and attention to detail have established a standard of achievement that is unparalleled.