YourAmigo:Maps:Wall Maps:Classic Maps:1922 World Map, Laminated
1922 World Map, Laminated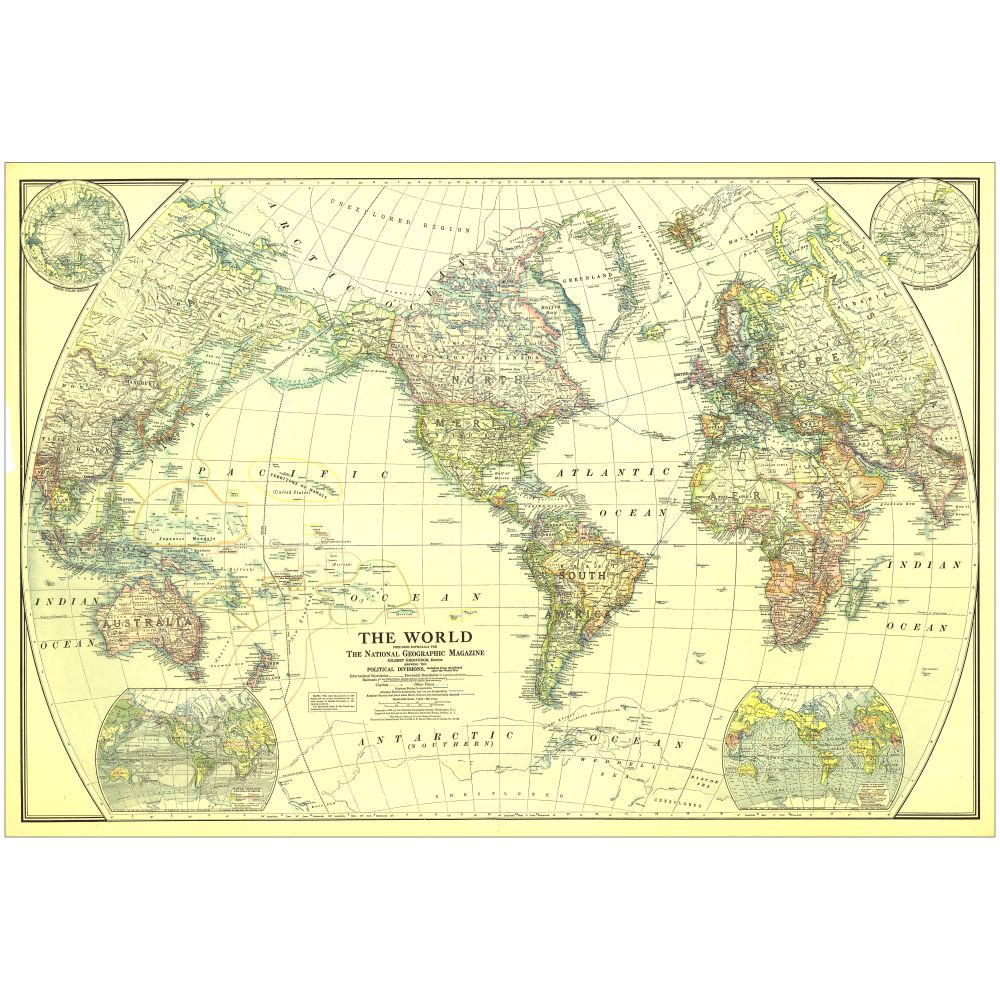 Overview
This classic world map, published in December of 1922, shows the world's political boundaries following World War I. It features: country borders; thousands of place names and capitals; insets of the northern and southern hemispheres; inset showing natural vegetation and ocean currents; inset showing population density and prevailing winds; operational and planned airplane routes; and railroad routes. This version is laminated—featuring a "write and wipe" surface and durable plastic covering.
Delivery Information:
Not available outside of the U.S.
Please allow 2-3 weeks for delivery
About Our Maps
National Geographic is a renowned authority in cartography. For 120 years the Society's maps have helped spread geographic knowledge around the globe. A vast database allows National Geographic to combine the latest data gained by space-age technology with innovative digital mapping techniques to create state-of-the-art political, physical, and thematic maps. The Society's meticulous research and attention to detail have established a standard of achievement that is unparalleled.