YourAmigo:Clothing:T-Shirts and Logo Gear:Animal Themed:Women's Panther ''Cause An Uproar'' Shirt
Women's Panther ''Cause An Uproar'' Shirt
Item # 2000423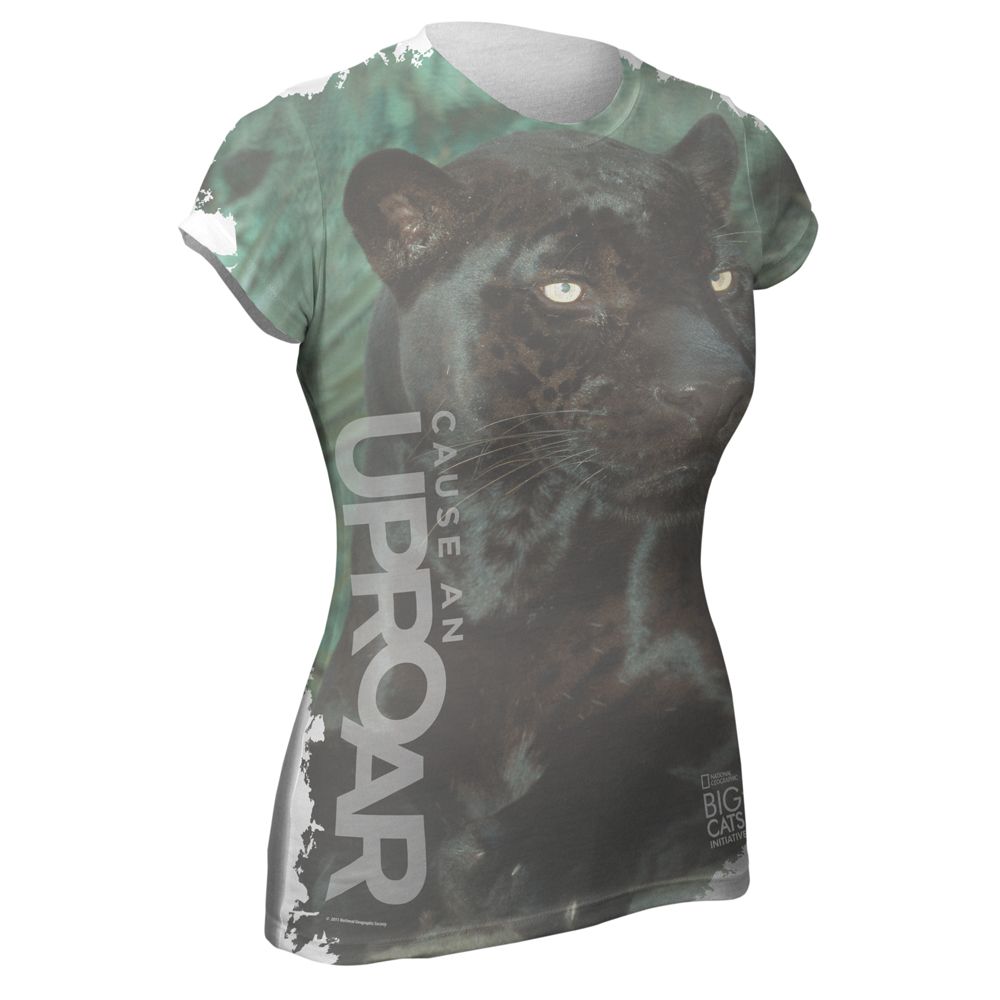 Overview
This fitted white T-shirt has a breathtaking image of a black panther covering the entire body—an eye-catching way to show your support of National Geographic's Big Cats Initiative.
National Geographic's net proceeds from the sale of Cause An Uproar merchandise go to the National Geographic Big Cats Initiative. This initiative is dedicated to halting the decline of big cats through on-the-ground conservation projects. Cause An Uproar to save big cats today. Find out more at causeanuproar.org.
Details
Imported. 65% polyester, 35% cotton.