YourAmigo:Maps:Wall Maps:Framed Maps:U.S. Political Map (Classic), Poster Size and Framed with Personalized Plaque
U.S. Political Map (Classic), Poster Size and Framed with Personalized Plaque
Item # 1020735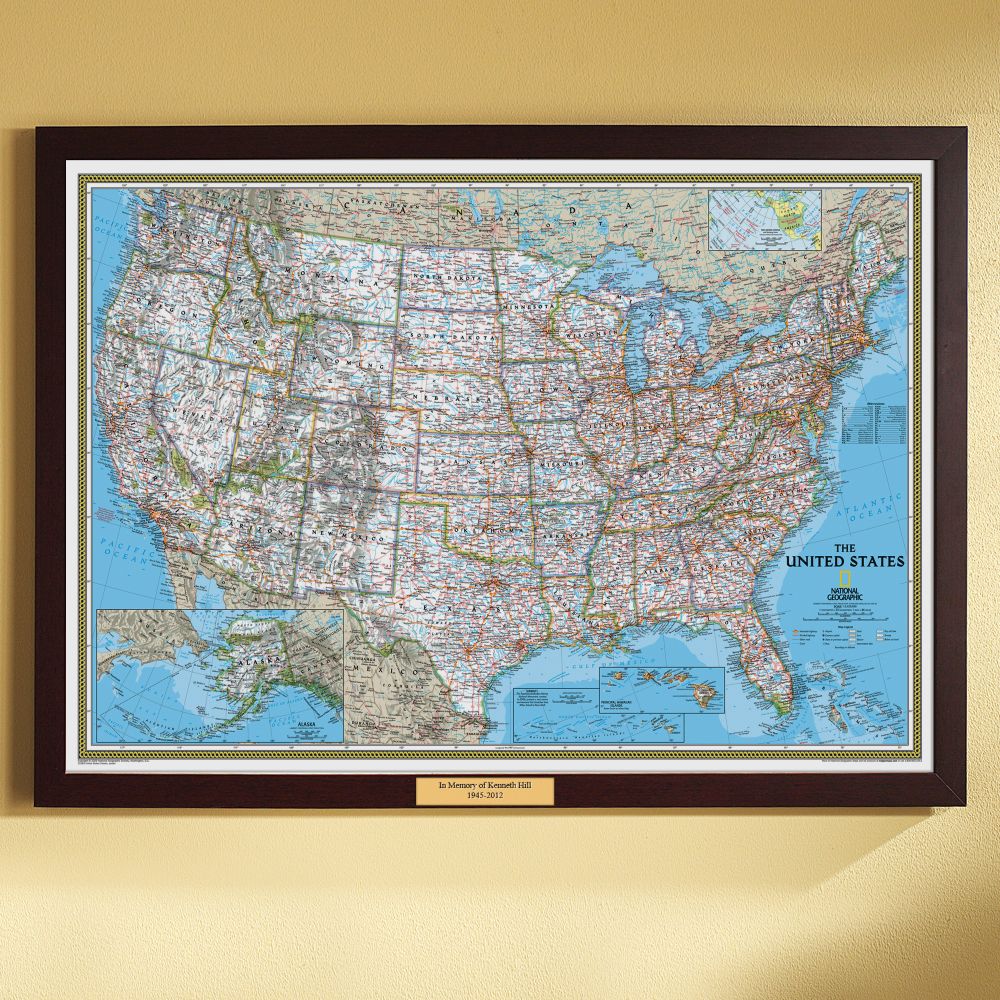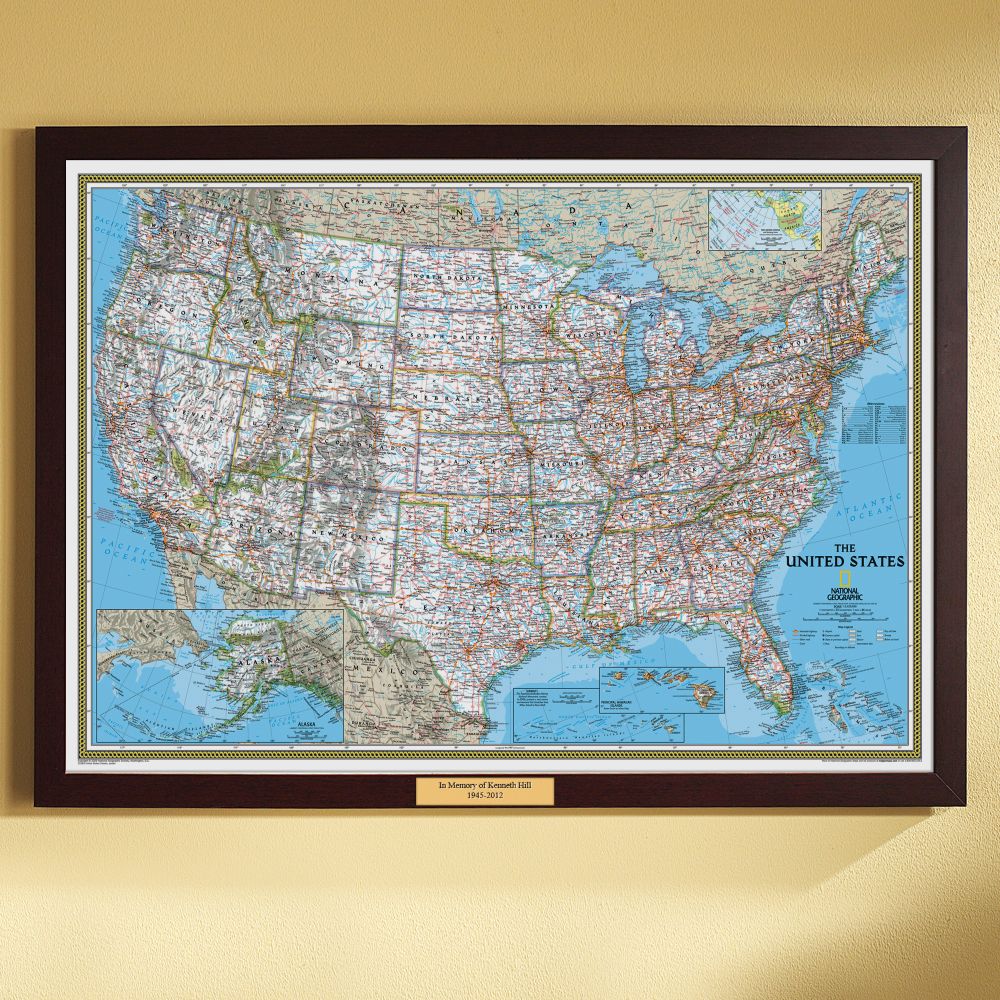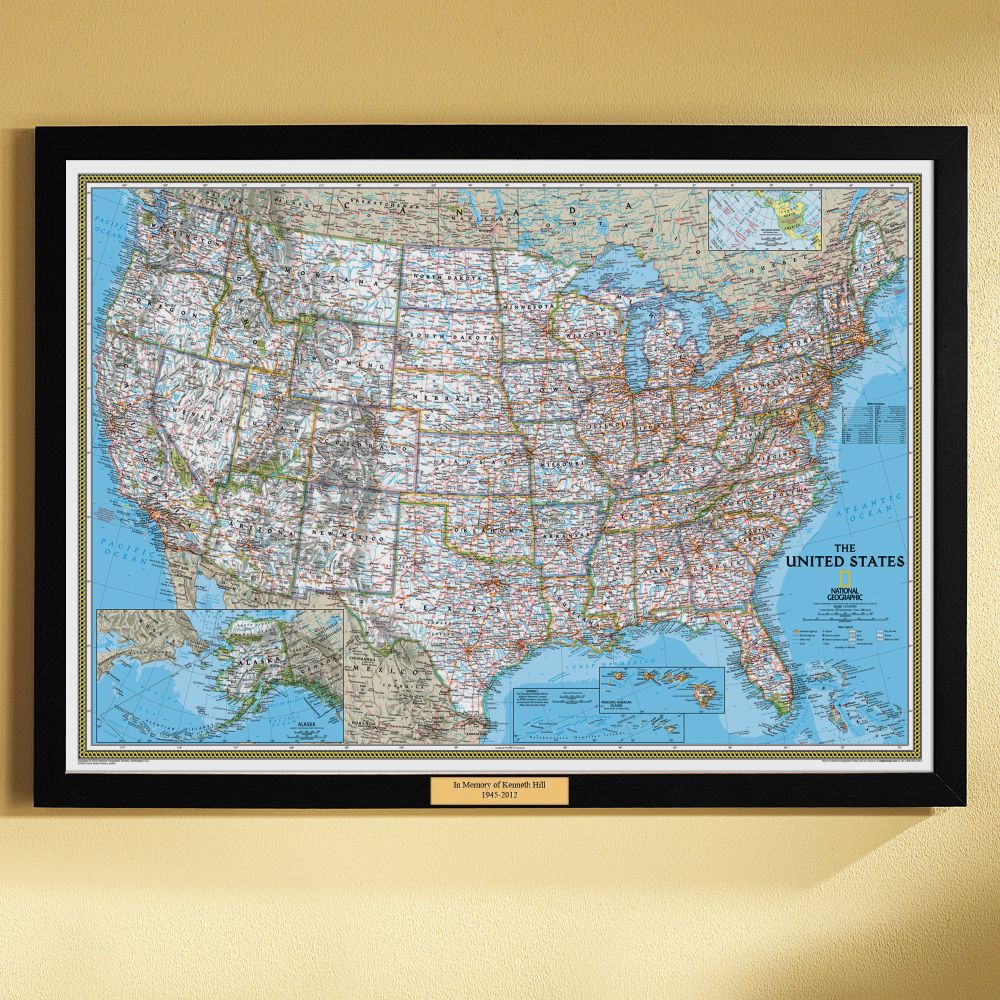 Overview
Our most popular United States wall map features all 50 states with insets for Alaska and Hawaii. All major cities, transportation routes, state boundaries, National Parks, inland waterways, and mountain ranges are clearly displayed and labeled.
Personalize the engraved brass plaque with up to two lines with up to 25 characters (including spaces) on each line.
Choose from two frame colors to match your decor.
Please allow 2-3 weeks for delivery.
$5.00 will be added to your shipping cost.
Not available outside the contiguous 48 United States.
Details
26 1/4" x 38 1/4"
Scale: 1:4,560,000
About Our Maps
National Geographic is a renowned authority in cartography. For more than 120 years the Society's maps have helped spread geographic knowledge around the globe. A vast database allows National Geographic to combine the latest data gained by space-age technology with innovative digital mapping techniques to create state-of-the-art political, physical, and thematic maps. The Society's meticulous research and attention to detail have established a standard of achievement that is unparalleled.